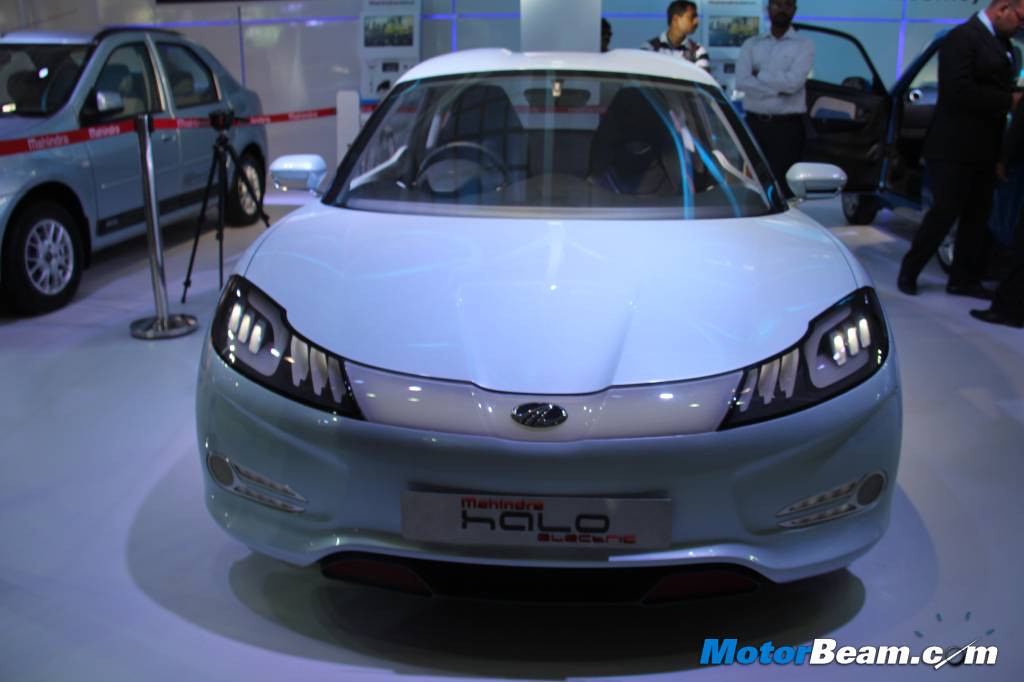 Mahindra has been pioneering in the electric car segment with consistent efforts from its electric mobility division. Mahindra acquired REVA Electric Vehicles has been instrumental in bringing the e2o car and now the Mahindra Verito Electric sedan to production. Taking a step further in electric mobility, the company unveiled the HALO sports car concept globally at the 2014 Auto Expo.
The Mahindra Halo is a two-seater fully electric sports car that has been indigenously developed by Mahindra REVA's in-house team. The car receives a soft toned styling with more rounded lines and creases and looks more practical rather than being radical, which most concepts tend to be. The designers at Mahindra wanted convey the idea of an everyday sports car that is easy to live with and drive on a day to day basis. The concept could also spawn a four-door, five-seater sports car in the future.
In terms of powertrain, the electric motor will be capable of producing 105 KW (140 BHP) and will be equipped with a high-capacity battery, as seen on a Tesla. The Halo sports car is capable of 0-100 km/hr under 8 seconds with a top speed of over 160 km/hr and a driving range of 200 kms.  The interiors  get dual touchscreen infotainment system and high end connectivity along with top notch quality. The car will be loaded with advanced safety features to keep the occupants safe.
Mahindra has immensely upped its game in the recent years and will be contesting against the electric car company Tesla with the Halo. Mahindra plans to conduct studies in India and Europe to understand market feasibility and customer reaction for an all electric sports car. The sports car is likely to be priced around Rs. 30 – 35 lakhs and Mahindra plans to sell the Halo in Indian and international markets when launched. The production version of the car will be ready by early 2016.