Let's Screw With Physics, They Said
There are good car movies and then there are Bollywood car movies.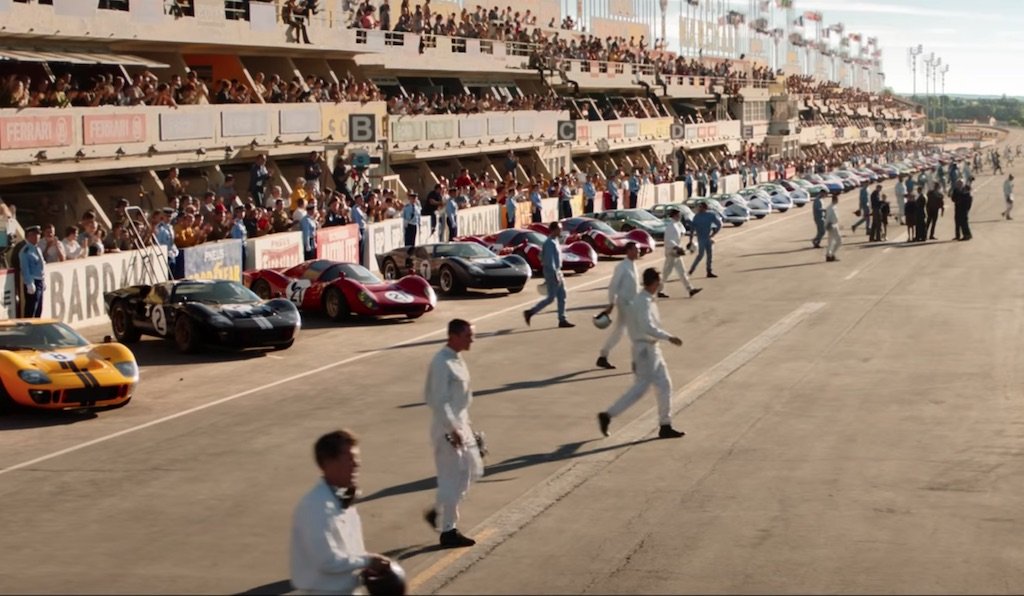 The ongoing corona virus pandemic has been making most of us stay at home and it's been barely two weeks and I honestly don't know how long this is going to last. While we're at home, there are a ton of people working in the risky environment out there and that includes everyone right from people who're toiling hard to deliver essential items, lots of workers and cleaners, the municipal guys, the police and of course all the doctors who are putting in hours of priceless hard work. Full respect to each one of you out there.
Anyway, we all are working from home and this means that all of us have kind of adapted ourselves to a slightly different working style. Earlier, most of our shoots used to happen outdoors but now that isn't possible and since we don't want to stop our content delivery, some of us have started shooting videos at home itself. Now, being at home means that people generally save a few hours on a daily basis because there is no work travel, no gym travel and this free time allows you to do a variety of things.
At the start of the lockdown I started reading a couple of books and managed to finish both of them in a week. Then I decided to explore some automobile-related movies and I came across a treasure trove of films like Senna, Ford v Ferrari, and Bullitt apart from the usual suspects like the spectacular Fast and Furious series and the amazingly well-made Cars franchise.
These movies are quite good and I am a big fan of the earlier movies in the Fast and Furious series while the later ones seem to be more action and less cars. The street races, modifications, and some mad driving in the first two movies in this series are mind-numbing and I even love the part in Tokyo Drift where the protagonist goes to that epic parking lot to see hundreds of tuned cars drifting.
But these are international movies; let's talk about something closer to home, a la Bollywood. Yes, Bollywood also has a fair share of car movies and some of them do have touchy stories like Do Dooni Char and maybe even Ferrari Ki Sawaari but most of them are cringeworthy to say the least. I don't know whether it's the lack of automobile knowledge in the film makers or the fact that they think Indian audiences are dumb.
The Race franchise is something that comes to my mind as I type this. I feel heartbroken when I remember that I've watched two movies out of the three in this series (didn't have the strength to watch the last one) and I clearly remember a scene where one of the actors parks a yellow Lamborghini, gets out of it and the car just blows up. Yes, the actor did park a real Lambo but the car which gets blown up clearly looks like a run-of-the-mill discontinued sedan. I agree, it just wouldn't make financial sense to blow up a real Lamborghini but then you can always work hard on the VFX part and show as if it's a real one, and you're unable to do it then might as well tweak the scene a bit.
In fact, in this movie there's another scene where an aeroplane is loaded with a couple of supercars and mid-air, yes you read it right, mid-air the actors on the plane have a fight and they just decide to open the aircraft's loading bay, get in the cars and drive them off. How even the world can someone even do that. The entire scene which is made to look like a thorough action sequence turns out to be a comedy.
Now let's talk about a movie which is possibly one of the most watched car movies of Bollywood – Taarzan The Wonder Car. This movie had an emotional story but there were scenes where the "Wonder Car" defied all laws on this planet by driving on its own (self-driving back then?), getting repaired on its own, learning about the hero's enemies and going to kill them on its own. Isn't that a bit too much?
There's another car movie called Drive which came out very recently. Thankfully, it wasn't released in the cinemas and was rolled out only on a popular content app. The poster looked quite good but the trailer left people in splits, with some highlights being poor VFX on Lambos, Porsches and Ferraris, a Formula 1 driver drifting a riced out Maruti Swift and the 120 km/hr speed alert which came at the end of the trailer was like an icing on the cake. I didn't really watch the movie but a colleague mentioned that most cars used in the action scenes weren't real and there was even a sequence where some Mahindra Xylos were seen chasing some Ferraris and Lambos which made every car guy go face-palm. While watching the trailer I came across a scene in which half a dozen supercars flew off from a flyover and landed on the road and that gave me reason enough to not watch the movie.
Movies do require a lot of hard work and I'm sure hundreds of people have put in their efforts in making these movies but sometimes it gets too much when you defy the basic laws of physics. For car guys, there are a lot of lovely movies worth watching and in fact I'm in the middle of compiling a list of some of the car movies to watch and to NOT watch! If you guys want, we can even make a video on the same.
Until then, stay safe, take care of your beloved cars and bikes and hope that we come out of this crisis soon.