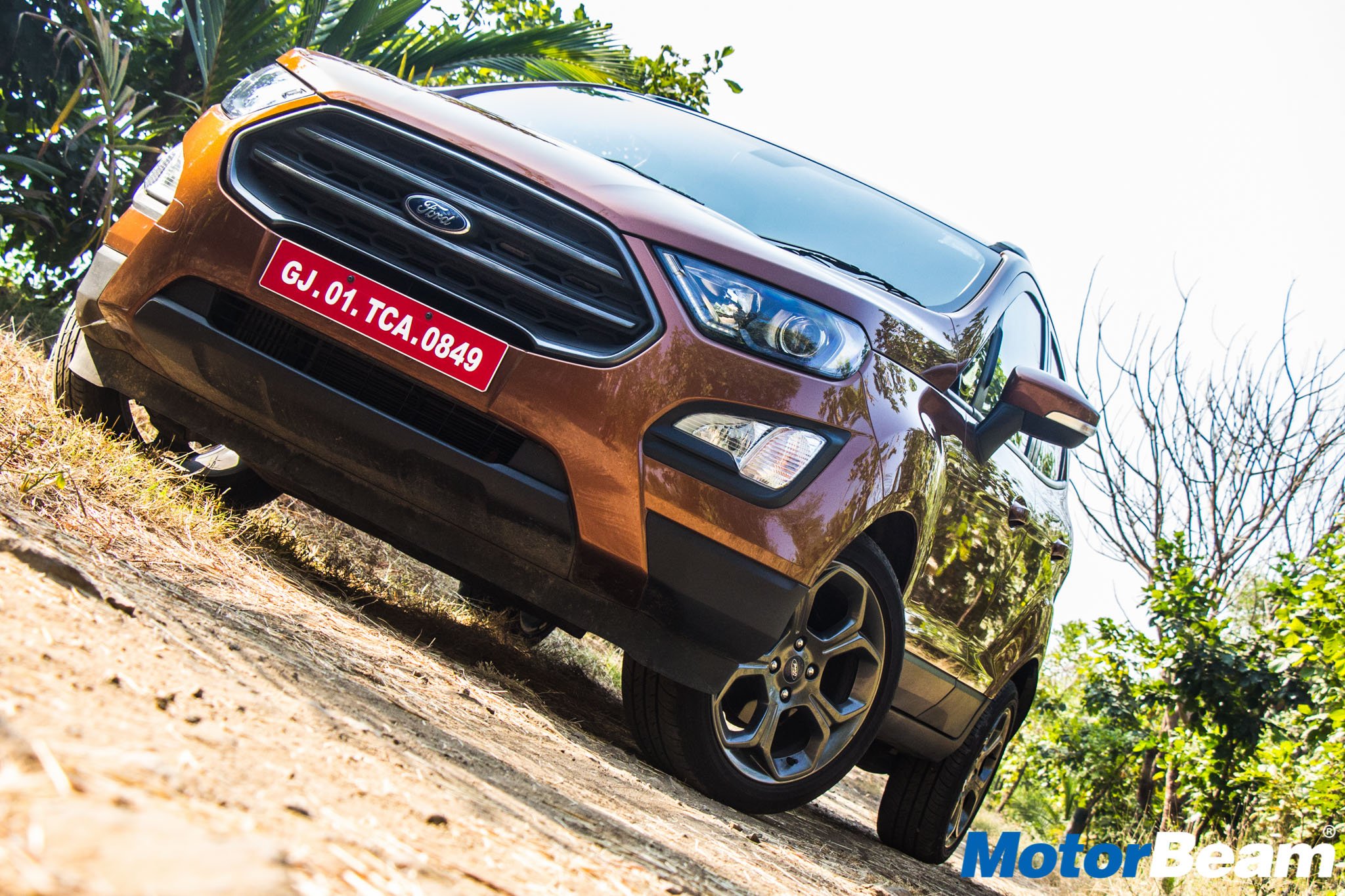 Ford EcoSport S Long Term Review
The Ford EcoSport S offers a blend of sportiness and practicality
The EcoSport is Ford's biggest success in India and has been popular with Indian households ever since it was launched in 2013. Even though it was delayed in the interest of achieving high levels of localisation, it was worth it as Ford could sell it at a very competitive price. In fact, I even booked one, the day it was launched and have been very happy with the overall experience of owning and driving a Ford. So when Ford gave the EcoSport a much-needed facelift, I couldn't wait to get my hands on it and Ford was happy to send me their S variant.
While my ownership experience has been pretty seamless, there are certain things which I wasn't very happy about. Being an automobile enthusiast, you love it when your car handles like a charm. Don't get me wrong, the EcoSport was phenomenal when it came to corner craving but it came at a cost, a very stiff ride. Mumbai road conditions have only deteriorated over time and my EcoSport's ride was not helping the cause. I was hoping Ford had fixed this in the facelift but after looking at those chunky alloys and low profile tyres, I was not sure where this was heading.
I was wrong, I rarely admit this but this is how I felt after driving the car. The steering feels light and responsive and even with the low profile tyres the ride quality has vastly improved. Even the rear seat passengers now feel comfortable and everybody has appreciated the improvement in ride. NVH levels feel much better and the engine (producing more power than my car) feels very relaxed while cruising on the highway. Its quite impressive how the car pulls even in the 5th gear. Gearshifts are smooth and along with the light clutch, it makes it much easier to drive along in the city.
I found the interiors quite comfortable, the seating especially. Good back support and side bolstering is just what you need for long drives. A couple of day trips to Pune were a testimony to the fact that the comfort levels have gone a step up. Child car seats are now firmly secured using the ISOFIX child seat mounts, honestly, you only end up appreciating these small things if you end up using them. Then there is the touchscreen infotainment system which is so intuitive and quick, you can't help love it. All the information you need without the clutter of so many buttons.
The EcoSport S comes with 6-airbags, ABS with EBD and ISOFIX mounts
A few months back, I had sampled the petrol powered EcoSport which was mated to the auto box. I loved the performance of the new Dragon Series engine and the automatic transmission was not only quick but extremely convenient too. However, my daily drive is approximately 70-80 kms which is why a diesel car does justice to my use. The EcoSport S is returning around 14-15 km/l in the routine city & highway driving cycle which is well within my expectation.
My only issue here is that Ford does not offer an automatic variant for the diesel and that's a bummer for people like me who have to spend nearly 4 hours in traffic daily, most of it being bumper to bumper. Other than that, the EcoSport is munching away mile after mile effortlessly. Being an EcoSport owner, I can confidently say that with the facelift, the EcoSport is currently the best offering in the compact SUV space as it offers tons of convenience & practicality. Now it would have been a perfect deal if it came with a diesel automatic. The competition offers it and we are hoping Ford will follow suit soon.
What's Cool
* The cosmetic enhancements make the car look more brawny
* Easy to drive in the city
* Engine feels refined, light clutch and a smooth gearbox
What's Not So Cool
* No diesel automatic
Further Reading -
Ford EcoSport S Review
Ford EcoSport S Video Review