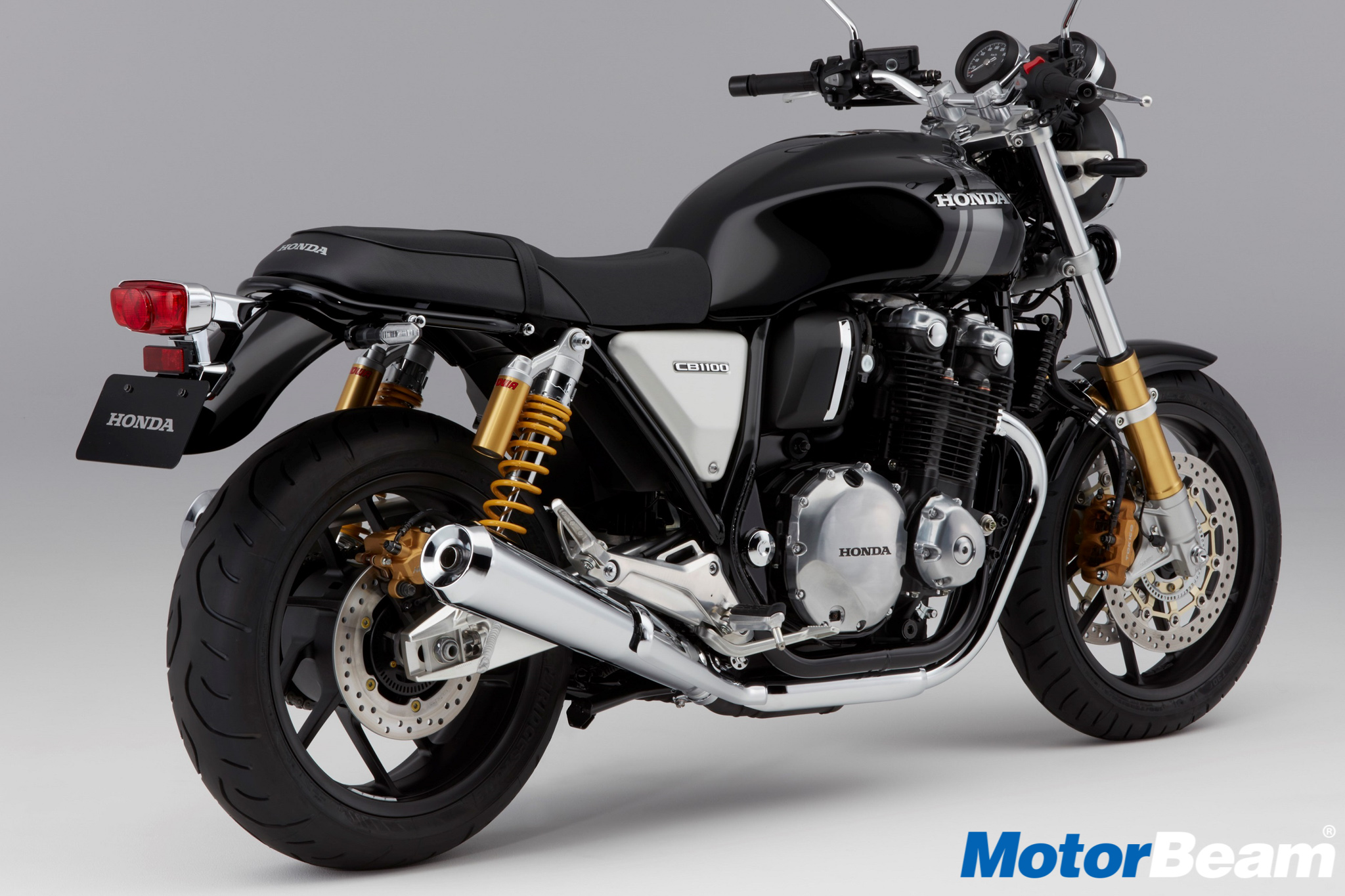 Honda CB1100 RS Review
Bike Tested: Honda CB1100 RS; Road Test No. 1056; Test Location: Malaysia
Price OTR Mumbai: Rs. 20,00,000/- (est.)
The CB 1100 RS offers the performance of a modern Honda and looks of a retro superbike
Retro is the new cool or so it seems. With every manufacturer offering motorcycles that take a leaf or more out of the history book, Honda, of course, can't resist, after all, their line-up of bikes can make any other manufacturer red in envy. Enter the Honda CB1100, a retro classic which is offered in two variants - EX and the sportier RS, I got a chance to ride the latter in Malaysia and needless to say, I am thoroughly impressed.
Styling - The EX is all-out retro while the RS is more sporty and a bit of a cafe racer. The CB1100 RS looks striking, the round LED headlight, round mirrors and the typical old-school tail-light design (with LEDs) immediately give you a flashback to yesteryears while over the EX, the RS gets alloy wheels, blackened out body panels and most importantly the suspension which is striking in both appearance and hardware. This is a motorcycle whose engine does a lot more talking than anything else because the motor itself looks like a masterpiece.
Instrument Cluster and Switchgear - The riding position is upright, it's comfortable with a bit of a lean in (cafe racer riding position) so long hours on the saddle aren't really going to thank your wrists and upper back. The cluster is old school too, twin round pods (one each for the speedometer and tachometer) with a digital display in between for a variety of detail including a clock and gear position indicator. Switchgear quality is exceptional too, the buttons feel nice to operate.
Performance - While this is a retro bike, Honda has plonked in plenty of displacement, all 1140cc of it, that along with 4-cylinders and 16-valves is enough to punch out 88 HP at 7500 RPM and 93.5 Nm at 5500 RPM. Now the output numbers might not sound impressive for a bike with a litre plus cubic capacity but the charm lies in the way this output is dolled out, in a smooth, refined and punchy manner in the lower end of the rev band.
You can adjust the preload of both the front and the rear suspensions
However, one still has to downshift in higher gears to get a quick overtake done because the gearing is short in 5th and 6th gear. The transmission is smooth shifting and the slipper clutch has moderate weight (not too light, not too heavy). Being an air-cooled motor, it does heat in stop-go traffic but what really excites on this motorcycle is the exhaust note, it just sounds right, reminds you of the old times and even mis-fires, clearly, a ton of work has gone into making the CB1100 RS sound the way it does and it simply works.
Riding Dynamics - Being the sportier of the two CB1100s, the RS obviously has more upmarket components, be it the suspension, brakes or the wheels. The Showa sourced suspension is on the stiffer side, not an issue on smooth Malaysian roads but not really apt for bad roads. With a flatter handlebar, sharper steering geometry and a shorter wheelbase when compared to the EX, the RS clearly isn't about taking it easy. Come to a corner and push it, you can feel the 252 kgs weight a bit but after that it settles into a rhythm, offering surefooted handling and good feedback to push around the twisties. The brakes also offer good stopping power with ample amount of feedback at the levers and great grip from the tyres.
Verdict – The Honda CB1100 RS is a great blend of retro and modern. It looks the part, offers ample performance to cruise at any given speed you desire (as long as you are able to content with the windblast since it doesn't get a windscreen) and handles quite well too. The real highlight of the CB1100 RS is the charm of its simplicity, it does retro extremely well while staying up to date with the times with its surefooted dynamics and ample grunt, this is a bike which can win the hearts of both the young and old in India.
What's Cool
* Bike looks gorgeous and instantly puts a smile on your face
* The engine is refined and punchy
* The exhaust is tuned to sound like an old superbike
* The suspension is on the stiffer side while the handling is very precise
What's Not So Cool
* Cafe-racer styled riding position isn't comfortable for long rides
* The bike heats up in stop-go traffic
* The grab handle for the pillion seat is not convenient
Honda CB1100 RS Specifications
* Engine: 1140cc, Inline-Four, Air-Cooled, DOHC
* Power: 88.50 BHP @ 7500 RPM
* Torque: 91 Nm @ 5500 RPM
* Transmission: 6-Speed
* Fuel Type: Petrol
* Frame: Double Steel Cradle
* Suspension: 43 mm Conventional Fork (Front), Twin-Shocks (Rear)
* Tyres: 120/70/17 (Front), 180/55/17 (Rear)
* Brakes: 310 mm Dual Discs (Front), 265 mm Disc (Rear), ABS
Honda CB1100 RS Dimensions
* Length x Width x Height: 2180 mm x 800 mm x 1100 mm
* Wheelbase: 1485 mm
* Seat Height: 795 mm
* Fuel Tank Capacity: 16.8-litres
* Kerb weight: 252 kgs
Further Reading -
Honda CBR500R Test Ride Review
Honda VFR 1200X Crosstourer X Review
Honda CB1100 RS
Honda CB1100 RS Review
The Honda CB1100 RS has the charm of an old-school motorcycle but it also offers a lot of new technology. The motorcycle is very engaging to ride and delivers extremely good performance. This bike is perfect for people who want a blend of old school and modern machinery.