Honda N-One Goes On Sale In Japan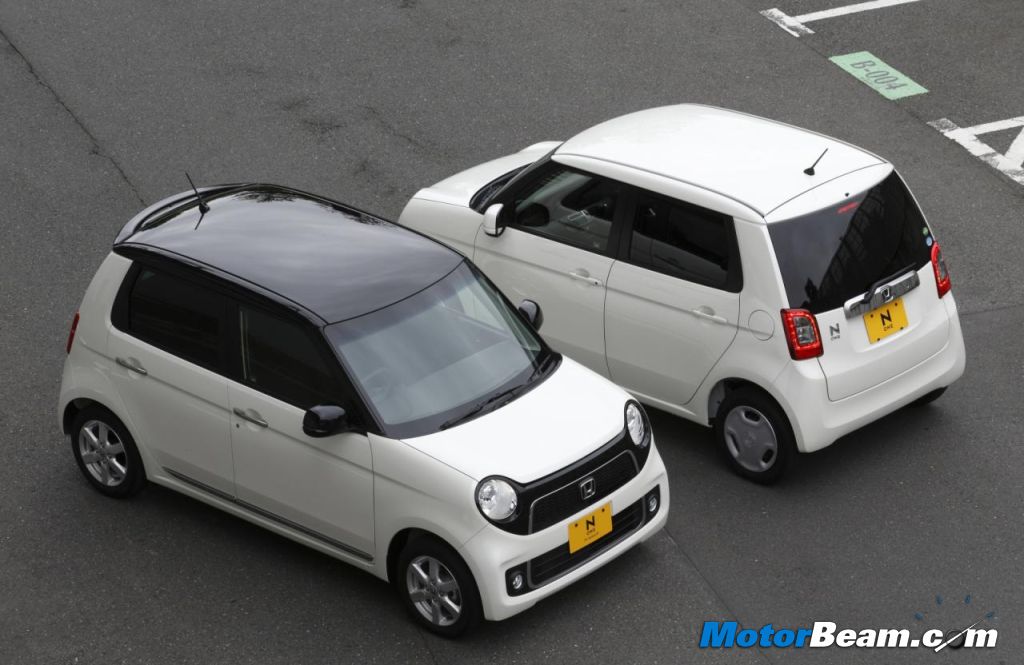 Honda has launched the N-One mini car in Japan, which is based on the retro car first launched in 1967. The modern day Honda N-One is being offered in both 2-wheel drive and 4-wheel drive versions. The base Type G (2-wheel drive) variant is priced at Rs. 7.72 lakhs, while the top end Premium edition (4-wheel drive) variant is priced at Rs. 8.85 lakhs. The Honda N-One is currently available in Japan only and there are no immediate plans to offer it in other countries.
The two-wheel drive variant of the Honda N-One is a front-wheel drive vehicle. Power comes in from a 660cc, 3-cylinder petrol engine which is available in both naturally aspirated and turbocharged forms. This engine is mated to a CVT gearbox. The N-One belongs to Honda's N Series of mini family vehicles. The styling resembles the N360 vehicle which was mass produced by the Japanese automaker in the 1960s. The concept version of the N-One (called the N Concept_4) was showcased at the Tokyo Motor Show last year.
The Honda N-One gets features such as Hill Start Assist, Emergency Stop Signal, front and side airbags, Vehicle Stability Assist and Pedestrian Injury Migration Body. It is available in 16 colors and 5 two-tone combinations for the top end Premium variant. The Honda N-One looks like a formidable rival to BMW's MINI Cooper and Fiat's 500 range of retro cars. But time has shown it again and again that such cars won't work in the Indian market just yet!