2012 Jaguar XF Diesel Test Drive Review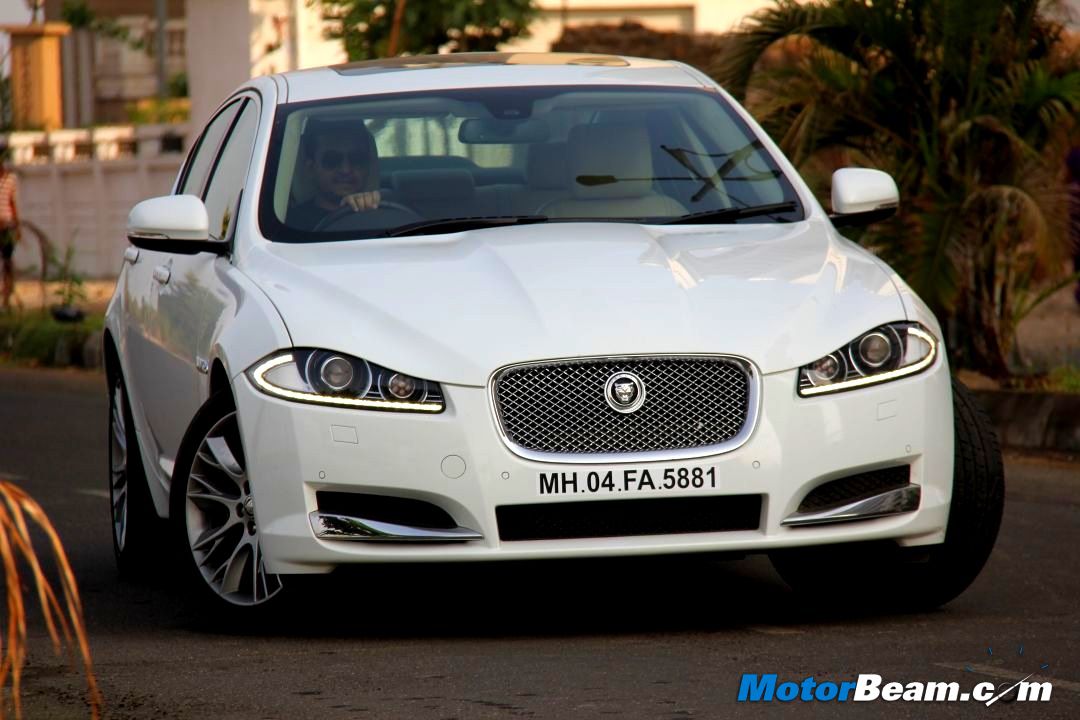 Jaguar XF Diesel Review
Car tested: 2012 Jaguar XF Diesel Sports
Price OTR Mumbai: Rs. 64,22,651/-
The luxury car segment is seeing increase in sales in-spite of the decline in overall car sales in India. Clearly more people are buying bigger cars and hence luxury car makers are offering their very best in the country. Today the luxury car scene is dominated by the German trio but all this is set to change as non-German luxury car makers enter this arena. One such company is Jaguar, which is armed with stunning looking vehicles offering stupendous performance. But does the Jaguar XF hold a candle to the Germans? This is something we find out by driving the Jaguar XF Diesel Sports.
[singlepic id=12291 w=540 h=375 float=center]
The Jaguar XF is one of the hottest looking cars in its segment, having ample style.
Exteriors – The Jaguar XF is a looker from every angle you look at it. The car has received many awards for its styling alone and there is no doubt that she looks stunning. The 2012 Jaguar XF adopts the new Jaguar design language which we first saw on the XJ. The XF looks muscular and attracts a lot of attention. The day time running LED lights are arranged in signature J-Blade pattern. The headlamps feature bi-Xenon HID function and Jaguar has very cleverly used chrome on the body.
[singlepic id=12305 w=540 h=375 float=center]
When viewed from the side, the Jaguar XF reveals its new triangular side vents which are placed right below the chrome Jaguar badge. The chrome treatment continues around the windows as well and the XF features one of the most stunning alloy wheel designs we have seen in a luxury saloon. The rear of the Jaguar XF features new tail lights which extend till the central portion of the boot lid. The tail lights incorporate full-LEDs and the generous use of chrome can't be missed. The lower part of the rear bumper is finished in gloss black and features twin exhausts. The boot-lid happily sports the S moniker.
The styling is spot-on and Jaguar has created a car which will appeal to everyone. The design is attractive and dramatic, something very few can miss on the roads. The XF looks so good that many would end up buying it just for the way it looks.
Head over to the next page to read about the Jaguar XF's interiors.