2012 Mercedes C-Class Unveiled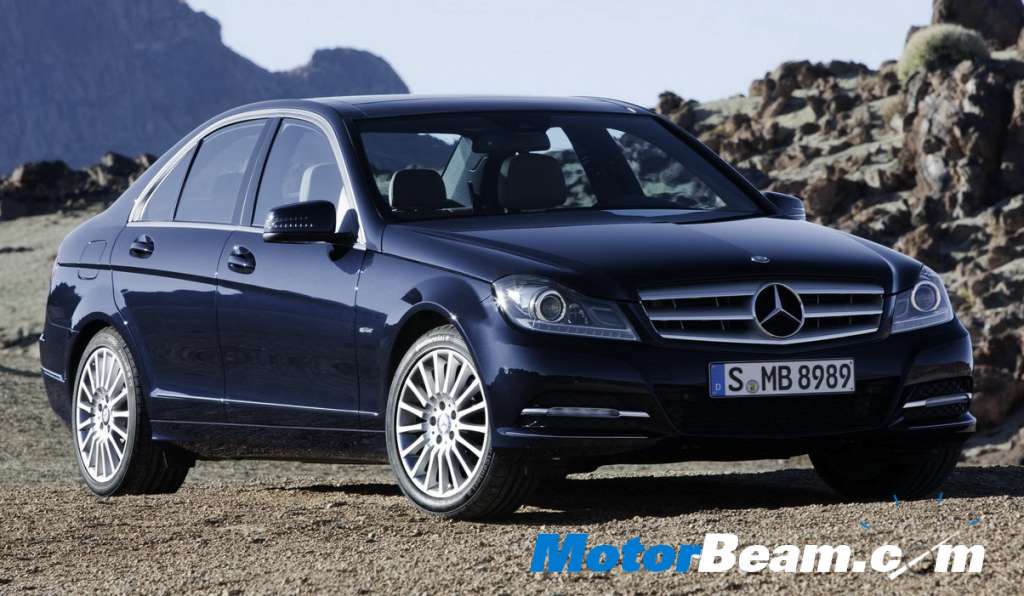 The restyled 2012 Mercedes-Benz C-Class sedan is scheduled to arrive in India in the summer of 2011. The front and rear end of the popular Mercedes sedan have been enhanced with a more distinctive design. The interior is now emphasized by the stylish new dashboard, which features a premium, fine-grain finish and stylish trim elements, as well as a high-resolution color display in the instrument cluster. Fuel economy has been improved by as much as 15%, thanks to new direct-injection engines and the redesigned 7-speed automatic transmission. Five new driver assistance systems ranging from the ATTENTION ASSIST drowsiness detection system through to the Blind Spot Assist are now available in the C-Class lineup. New generation telematics offer new infotainment and navigation features.
A total of more than 2,000 new parts distinguish the newest generation of the Mercedes-Benz C-Class from its predecessor. The C-Class is Mercedes-Benz's highest volume model range, and therefore especially important. The current range has chalked up global sales of more than one million units since its launch in March 2007. Since the market introduction of the first C-Class in 1982 (known then as the 190), Mercedes-Benz has sold more than 8.5 million vehicles around the world.