Volvo Reduces Power, Offers Low Cost XC60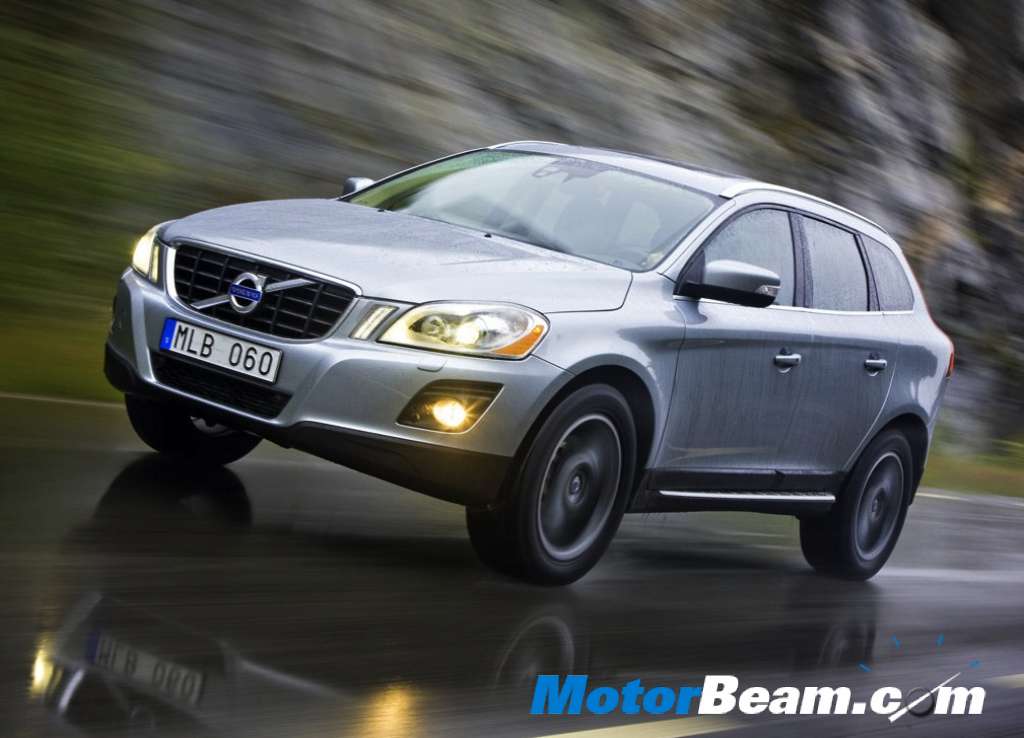 The Swedish car manufacturer, Volvo will be introducing its crossover SUV, the XC60 into the Indian market with a detuned version of the existing diesel engine. Called the D3, this engine will primarily help Volvo to offer its product at a much aggressive pricing. If you follow the Indian auto market closely, you will reckon that the demand for SUVs and MUVs has grown over time in the past couple of months with almost every player keen on introducing their own model in these segments. Big German players like Audi, Mercedes and BMW have also introduced their low cost models into the Indian market to grab a fair amount of the growing demand.
Sadly, Volvo on the other hand has always remained a fairly silent player compared to the others. Personally, I like Volvo cars since they look descent, have adequate power and entrusts you with a sense of safety when you sit inside. However inspite of having such good characteristics, Volvo never really captured the Indian market because of its slow innings. But looks now, things are likely to change. In its first efforts, Volvo has developed a detuned version of their existing diesel engine and has already plonked it under the hood of the luxury sedan, the S60 and now they are doing the same with its crossover, the XC60.
The Volvo XC60 features driver alert conrol (DAC), lane departure warning (LDW), adaptive cruise control (ACC), ABS, hydraulic brake assist (HBA), ready alert brakes (RAB), tyre pressure monitoring, leather seats, electronic climate control, panoramic roof, speed dependent steering, blind spot information system (BLIS), cruise control, headlamp leveler, rain sensor, power parking brake and power tailgate to name a few.
The D3, detuned version of the inline, 5 cylinder turbo-diesel D5 engine produces 163 BHP of power and 400 Nm of torque. This engine is mated to a 6 speed automatic gearbox with power flow to the wheels via an All Wheel Drive System. The XC60 with the detuned D3 diesel engine will be available to you starting from Rs. 34.4 lakhs for the base variant, Kinetic and goes all the way upto Rs. 37.4 lakhs for the top of the line Summum variant (ex-showroom, Delhi). The move of Volvo detuning their diesel engines might seem attractive from a economic point of view but how does it manage to retain the characteristics of the Volvo is yet to be found out.