New Renault Twingo Is Rear Engined, Rear Wheel Drive Hatchback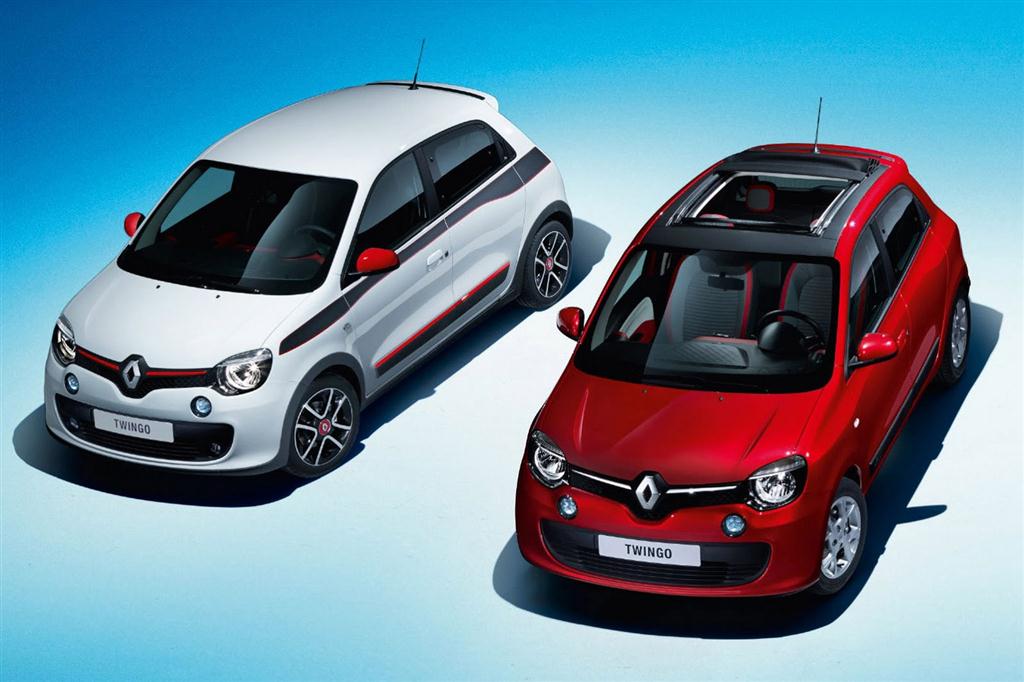 Renault has unveiled the third generation Twingo and this vehicle will be showcased at the Geneva Auto Show in March 2014. The new Twingo highly resembles the Fiat 500 which is a cute little hatchback and Renault has derived the latest Twingo from the Twin'Z and Twin'Run concepts. The Twingo name sounds really funky and after seeing the vehicle's design, it is easy to infer that Renault is aiming to target the youth with this compact hatchback.
What is unique in the Renault Twingo is even though it is a 5-door car, its engine is placed at the rear and power is channelled to the rear wheels. Renault claims that they have freed up a lot of space with this placement and it would also aid in better handling. The wheels have been placed at the extreme corners of the vehicle and this in turn has allowed the manufacturer to generate more interior space for passengers. Renault claims the wheelbase of the Twingo can actually be compared to vehicles which are one segment above. The Twingo will measure between 3.5-metres to 3.7-metres and this will really improve the ease of manoeuvrability, especially in crowded and narrow city roads.
Renault officials have said that the Twingo is inspired by the Renault 5 and they wanted to develop a product that would look fresh and stand out from the crowd. Details about the interiors and engine options are not yet known but most probably the Twingo will be powered by 3-cylinder engines that will be mated to manual transmissions or dual-clutch ATs. The company will provide lots of customisation options such as exterior colours, wheels, graphics, etc. which would enable a buyer to make his/her vehicle look different from the rest. The all new Twingo is developed in collaboration with Daimler's Smart and uses the ForFour's platform.