2016 Toyota Innova World Debut On 23rd November, Gets Eco & Sport Modes
The 2016 Toyota Innova will be unveiled to the world on 23rd November and the vehicle gets some exciting changes like new engines and Eco and Sport modes.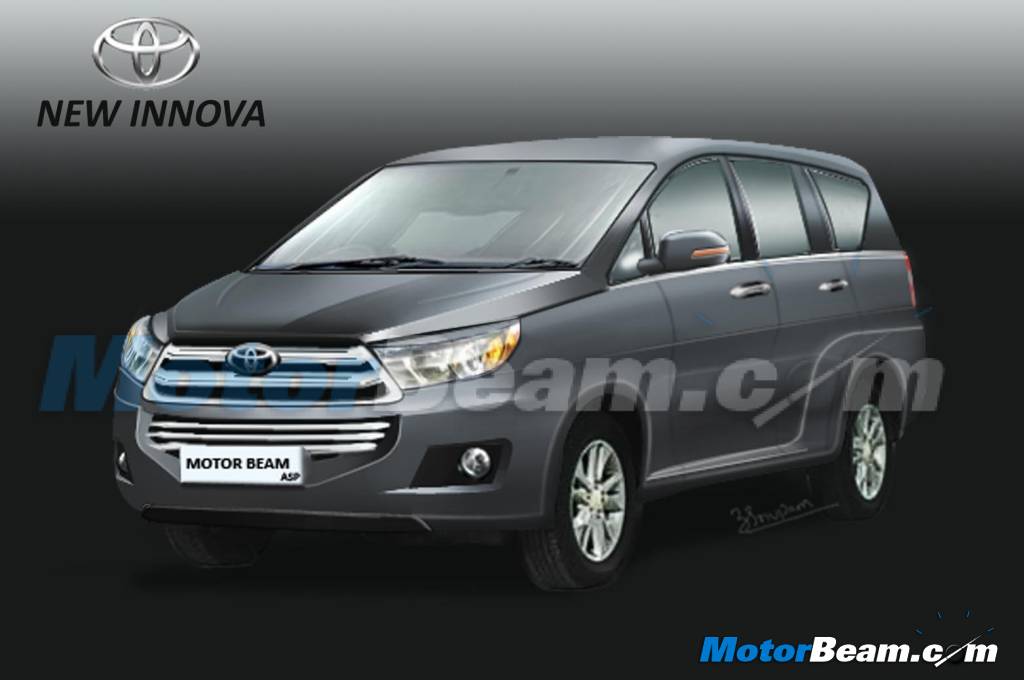 The all new Toyota Innova is a very highly anticipated vehicle and people are quite looking forward to it. The MPV is finally going to make its world debut on 23rd November and that is when all the speculations made about the vehicle will be put to rest. The vehicle will be getting a ton of changes and improvements inside-out along with a number of new features including LED headlights and a chilled glovebox. The 2016 Innova will also be getting a new range of engines, both petrol and diesel.
The present Innova makes use of a 2.5-litre D4-D, DOHC, 4-cylinder oil-burner and it is known for its bullet-proof reliability. The new engine is a 2.4-litre VNT (Variable Nozzle Turbocharger) and even though it is lesser in capacity than the current unit, it will still produce more power and torque. The 2.4-litre VNT oil-burner is the same one that also powers the all new Fortuner. The engine is said to produce as much as 400 Nm of torque in the international version of the Fortuner but we definitely think that the Indian Innova and maybe the Fortuner too will get a lower power tune.
The most drastic addition to the second generation Toyota Innova is a Sport mode. The Sport mode, as the name suggests is tuned to provide better performance, keeping fuel efficiency figures aside. Apart from this, the Innova also benefits from an Eco mode that is designed to churn out the maximum possible fuel efficiency. Since the vehicle is preferred by people who do long highway trips and even rental services, the Eco mode may turn out to be a boon for them.
The 2016 Toyota Innova will also get a 2.0-litre petrol engine powered by dual VVT-i technology. The 4-cylinder engine produces around 182 Nm of torque. It is not clear whether the petrol engine will be offered in India or not. The Toyota Innova has had path-breaking sales in the MPV segment in the country and it has always remained a safe choice for buyers thanks to its reliability, excellent and cheap service and the high resale value. The 2016 Innova will be pricier for sure but will it continue to lead the MPV segment?
Source – Otomotif.Kompas.com