2017 Audi Q5 Unveiled, India Launch By 2017 End
2017 Audi Q5 unveiled at the 2016 Paris Motor Show. The second generation Audi Q5 is expected to arrive in India by 2017 end.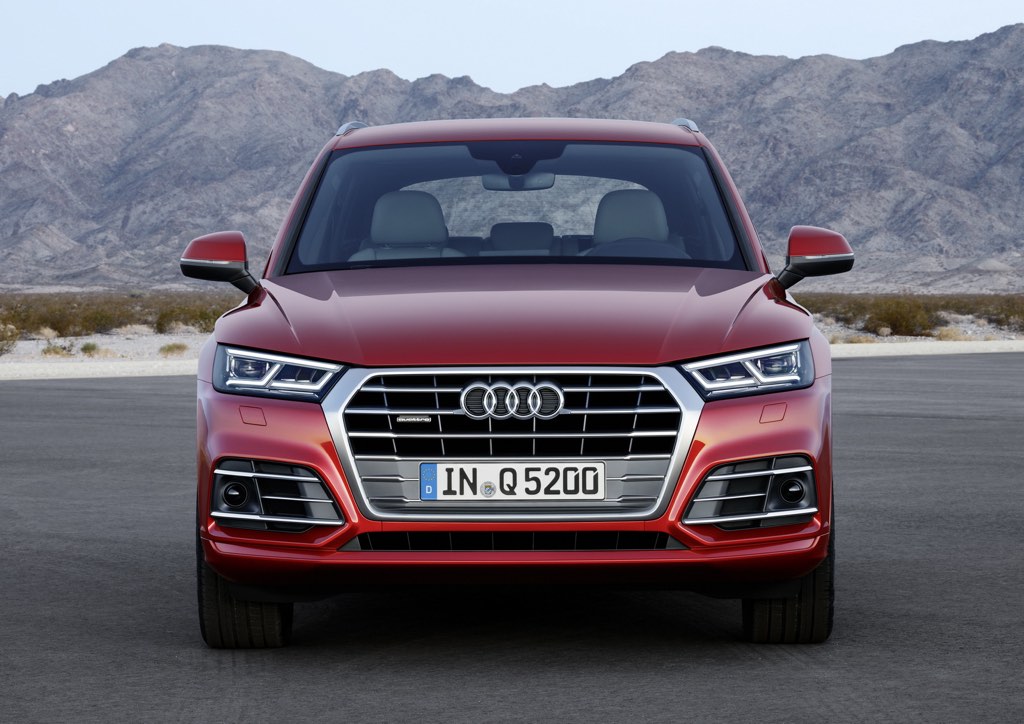 After teasing the second generation Audi Q5 for quite some time, the German carmaker has finally pulled the wraps off the new SUV. The latest member of Audi's Q family is based on a 90 kgs lighter MLB evo platform, which is the same platform being used by the Audi A4. It is a modular platform that also underpins the new Q7.
One look at the 2017 Audi Q5 and you will instantly recognise the similar silhouette of the mid-size SUV. However, the design is much sharper than before, which looked a bit soft in the outgoing model. There are Q7 inspired bits up front including new grille, Matrix LED headlights and a sporty looking bumper with big airdams.
The side profile is a big giveaway that it's a Q5 but notice the prominent shoulder line having a wavy pattern. The rear now looks sleek with the detailed LED tail lights and chrome finish on the bumper. The new Q5 has actually grown in size in spite of being lighter. This results in roomier cabin and 10-litres more boot space.
The interiors are instantly recognisable, as you can see this theme across all the newly launched Audis. It is a minimalistic design that looks very sporty at the same time. What stands out (literally) on the dashboard is a 8.3-inch display for the infotainment system which comes with Apple CarPlay & Android Auto compatibility with Bang&Olufsen premium sound system.
The 2017 Audi Q5 comes with a long list of features and safety equipment. It will be offered with a range of 2.0-litre petrol and diesel options along with 3.0-litre V6 diesel and petrol for the SQ5 and RS Q5 versions. The Q5 comes in both FWD and AWD Quattro options, depending on the variants. 6-speed manual, 7-speed S-Tronic and 8-speed triptronic transmission options are available for the international market.
For better ride and handling, the new generation Audi Q5 will be offered with five-link front and rear suspension as standard. The more advanced air suspension system is also available as an option with self levelling feature borrowed from the Q7. Audi is expected to launch the new Q5 in the Indian market later next year.
2017 Audi Q5
– Seconds generation Audi Q5 revealed at the 2016 Paris Motor Show
– The new Q5 is based on the MLB platform and looks sharper
– All-new interiors are similar to the new range of Audis
– India launch of the next gen Q5 expected by 2017 end