Kia Carnival Review – Yes, The Best MPV!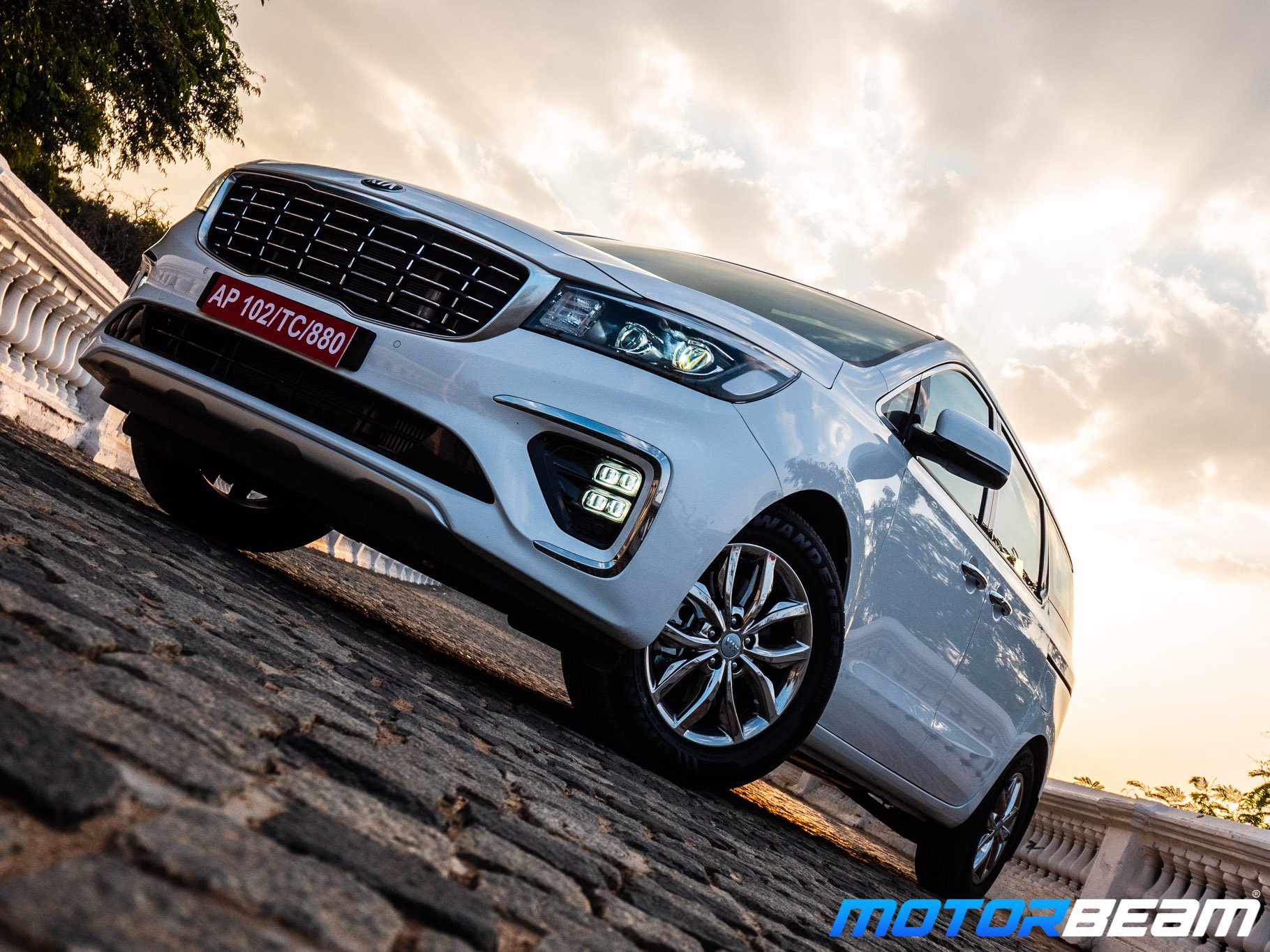 2020 Kia Carnival Review
Car Tested: 2020 Kia Carnival Limousine 7VIP; Road Test No. 1160; Test Location: Hyderabad
Price OTR Mumbai: Rs. 30 – 35 lakhs (est.)
After the immense success of the Seltos, Kia is all set to disrupt the MPV segment with its spacious & feature-loaded Carnival
Kia, one of the biggest car companies in the world, entered the Indian market with the Seltos. The Seltos became a runaway success and now it is amongst the top-selling midsize SUVs in the country. Overwhelmed by the Seltos' success, Kia is aiming to diversify their portfolio and their next car is the Carnival. Although an MPV, it is unlike anything else we have seen before. Available as a 6, 7 and 9-seater, the Carnival is slotting between the Innova and more expensive MPVs like the Mercedes-Benz V-Class and Toyota's upcoming Vellfire. Will Carnival create a segment of its own and will it lure buyers away from more conventional alternatives like luxury sedans and SUVs? We find out.
Motor Quest: In Kia's diverse global portfolio, the Carnival is hardly all-new. What we see here is the third-generation model introduced globally in 2015. The 'Carnival' nameplate has been around since 1998. The Carnival is also known as 'Sedona' in some markets. The India-spec model is a mid-cycle facelift and Kia says it gets more equipment than the model sold overseas.
Exteriors – The Carnival boasts of a typical mini-van design. However, in India mini-vans weren't really popular, so the design appears rather novel. You get a mono-volume shape with a relatively stubby bonnet and the long body following it. In fact, the length is a highlight of the Carnival as it is a little over 5-meters long. The front features the now familiar 'Tiger-nose' grille with swept-back headlamps. Kia has made generous use of chrome, especially in the top-spec Limousine variant, which we took for a test drive.
A generous use of chrome and some smooth flowing lines give the Carnival an understated yet upmarket look
From the side, the sliding door mechanism cannot go unnoticed. The long footprint gives the Carnival a stately appeal. The polished alloys and subtle chrome garnishes do make the MPV look quite premium. We like that Kia has not over-styled the Carnival and the only design experiments include smooth flowing lines and the smartly done kink for the rear quarter glass. From the rear, again, its simplicity that rules. Despite the straightforward approach to design, the Carnival looks sophisticated and fitting to the class. It gets an automatic tailgate that can open and close at the touch of a button. In case your hands are full and the key fob is in your pocket, the tailgate opens up to ease things up for you.