2021 BMW M5 Revealed, India Bound
The facelifted BMW M5 F90 gets updated styling and more equipment.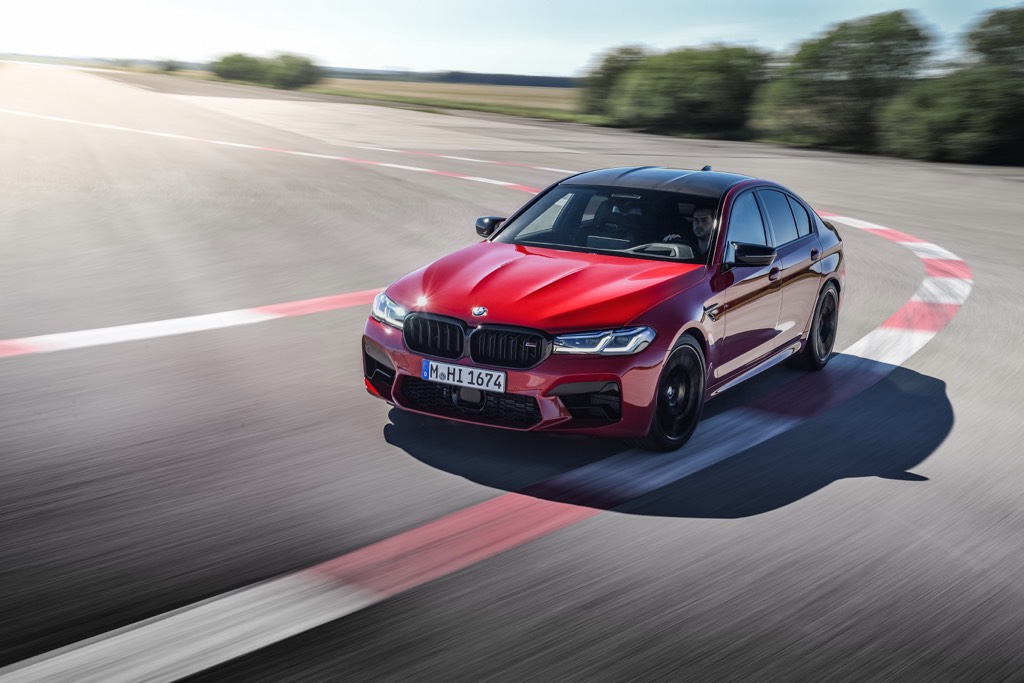 Just recently BMW revealed their facelifted 5-Series. Now, based on the updated model, the 2021 BMW M5 gets unleashed. Subtle yet significant changes make it look fresh now.
BMW is usually doesn't offer drastic changes with their mid-cycle updates. However, in the case of 5-Series, it is quite a big update visually. The car now looks sharper and offers a fresh appeal.
The updated model gets a larger set of kidney grille, new LED headlights, new LED tail lights, revised front and rear bumper and new 20-inch alloy wheel design. These subtle changes make it look even more sporty.
The interior remains more or less the same. However, there are new bigger 12.3-inch screens on offer. One for the instrument cluster and the other for the touchscreen infotainment system. The new M5 comes with iDrive 7 offering Apple CarPlay and Android Auto as standard. It comes with new connectivity features and cloud based navigation system.
Powering the new model is the same 4.4-litre twin-turbo V8 petrol motor. It produces 600 PS and 750 Nm of torque. 0-100 km/hr comes up in 3.4 seconds. On the other hand, the M5 Competition gets 625 PS and does 0-100 km/hr in 3.3 seconds. Top speed is limited to 250 km/hr. However, the additional M package offers 305 km/hr top speed. The M5 continues to be offered with rear biased all-wheel drive system.
It will be available in Germany with a starting price of €120,900 (Rs. 1 crore). India launch is expected later this year or early next year.
2021 BMW M5
Facelifted model gets new styling details for sharper look
Interior gets updated with new tech, larger screens
Engine remains the same, complies with the latest emission norms