Yamaha Readying A Maxi Scooter And An EV For India
Yamaha might launch the scooters starting from 2023, the Japanese maker will venture into the uncharted territory this time
Yamaha is readying 2 scooters for India, a maxi scooter taking on the likes of the Suzuki Burgman Street, and Aprilia SXR duo, and an electric scooter taking on Ola S1 Pro, Ather 450X, etc., with launch expected from 2023 onwards.
The maxi scooter could be nothing but the popular NMax 155 that's sold internationally. It's powered by the same engine as the current Aerox 155 which, again, borrows its engine from the YZF R15. The Japanese maker is currently gauging the sales performance of the Aerox.
If customers long for better comfort and utility on the Aerox platform, Yamaha will immediately go ahead with the NMax 155's launch, the company had reportedly said. Also, to take Aerox 155 mainstream, Yamaha will soon make it available across all of its dealerships.
The NMax 155 is wider than the Aerox 155 with a bigger fuel tank. However, it's slightly low on ground clearance at 135 mm against Aerox's 145 mm.
Despite the huge proportions, the NMax is just a kilo heavier than the Aerox. While peak power remains the same, the NMax is slightly more torquey too.
The NMax being a proper maxi scooter also has better luggage options including an optional 39-litre top box. But the scooter rides on smaller 13-inch wheels against Aerox's 14 inchers.
In addition to the NMax 155, Yamaha is also readying its first EV for India and it could, most probably, be the Neo that made its global debut this March. The company said it's surprised by the pace with which EVs are gaining traction in India.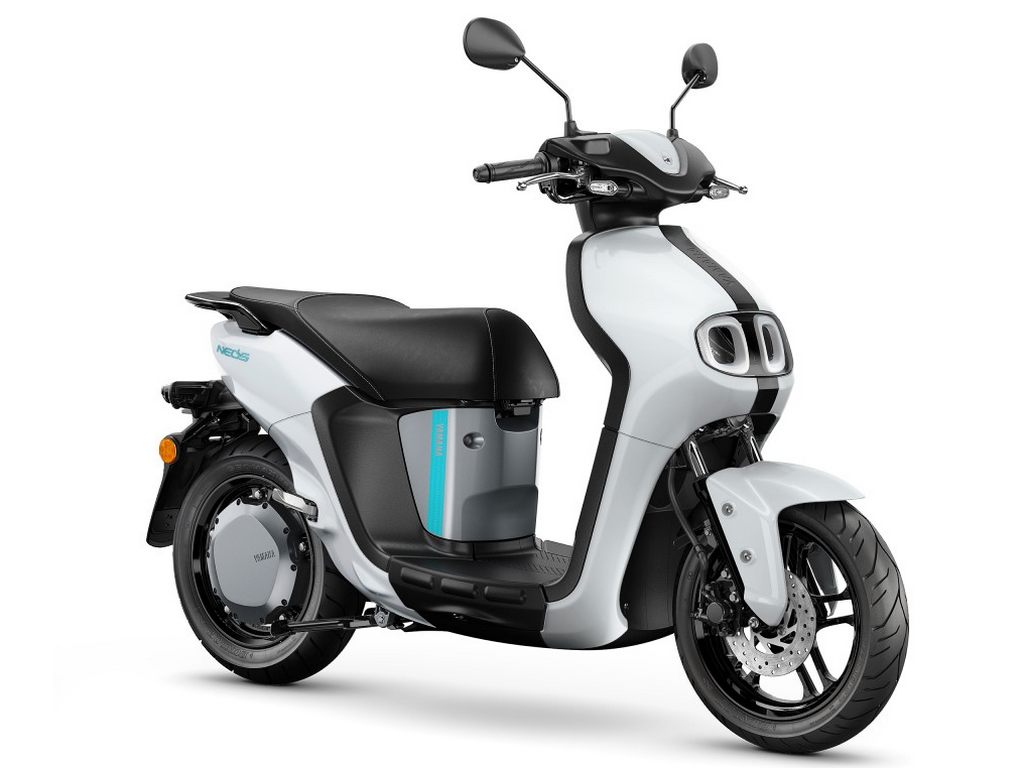 Neo is a basic electric scooter with a 2.03 kW motor paired to 2 removable lithium ion batteries. Yamaha claims that it can clock 37.5 km using 1 battery and the average charging time is around 8 hours.
The top-speed is limited to a meager 40 km/hr though. The scooter gets LCD display with smartphone connectivity, battery status, route tracking, calls, and messages.
While Neo is nearly confirmed for India, Yamaha won't launch the international-spec version here but the 1 that's competitive in our market. The company is currently readying a prototype with the help of its R&D team at its Chennai plant.
The Indian version will be more powerful than the international-spec model while also claiming more range, the company has said.
The scooter will be made in India using components sourced from local vendors. The motor and battery will be developed keeping Indian climatic conditions in mind.