2024 GMC Hummer EV SUV Unveiled
The electric SUV comes with up to 830 HP and 483 km claimed range.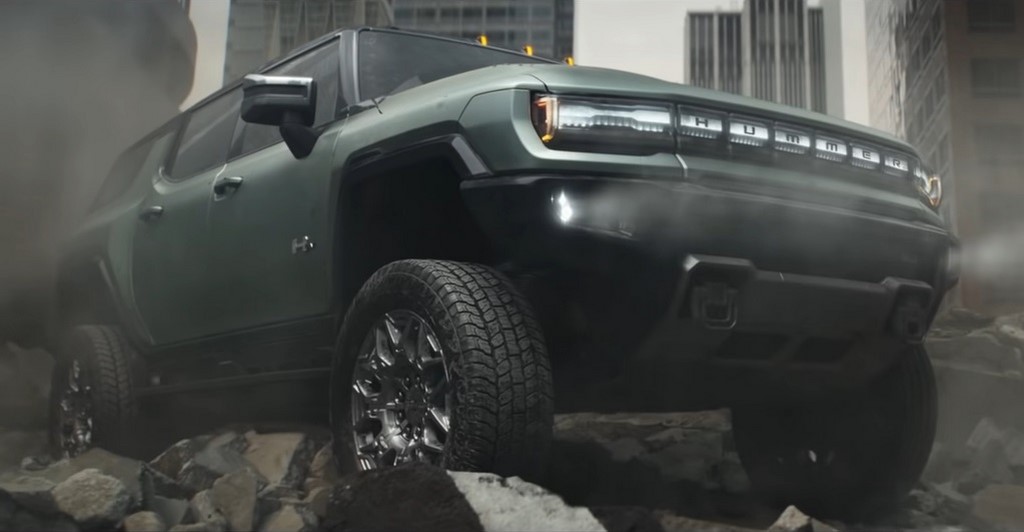 The 2024 GMC Hummer EV SUV has made its debut and like its ICE predecessor, will be offered in both H2 and H3 variants.
The styling of the Hummer EV remains, for the most part, the same as the pickup revealed in October last year, featuring the same bold and beefy exterior with LED lighting, large skid plates and D-rings.
For a car of its size, it does have a smallish windscreen and the removable 'Sky Panels' (which can be tucked away in the frunk) are also present. But, unlike the pickup, this model has a tailgate-mounted spare wheel and a different rear bumper, while the tail lamps stay the same.
Inside, there is seating for 5 adults, a 12.3-inch digital instrument cluster, a 13.4-inch infotainment screen, a huge 'floating' centre console and some rugged-looking switchgear.
The car will come with the latest semi-autonomous driving system as well. Called 'Super Cruise', the system enables one to drive the car hands-free driving on more than 3.22 lakh km of compatible roads in the USA and Canada. An enhanced version of the tech allows for automated lane changes, says GMC.
Based on GM's Ultium platform the 2024 GMC Hummer EV SUV will be launched in Edition 1 trim, like the pickup, overseas. To cost $105,595 (Rs. 77.50 lakhs), it will go into production in early 2023.
This model can be fitted with an 'Extreme Off-Road' package (that costs $5000 (Rs. 3.67 lakhs)) which will get customers underbody protection, a front eLocker, virtual rear lockers, heavy-duty ball-spline half shafts, 18-inch wheels wrapped in 35-inch off-road tyres, rock sliders and an UltraVision (off-road camera) system.
Powering the 2021 GMC Hummer EV Edition 1 would be a tri-motor powertrain that is good for 830 HP and 15,592 Nm of torque. This enables the EV to hit the ton from nought in about 3.5 seconds. Claimed range for the Edition 1 is 483 km (300 miles). But, fitting the Extreme Off-Road pack reduces range by about 30 km.
Come spring 2023, the Hummer 2X and 3X variants will follow suit. The 3X is simply the Edition 1 without certain features and a lower price tag. ($99,995 (Rs. 73.39 lakhs)).
On the other hand, the 2X will cost $89,995 (Rs. 66 lakhs) and sport a dual motor powertrain that makes 625 HP and 10,033 Nm of torque. It too will have 483 km range and both 2X and 3X models can be fitted with the off-road pack. All 2X, 3X and Edition 1 models will get 4 wheel steer system as standard.
A more affordable variant of the Hummer EV called the '2' will be launched in spring 2024 at $79,995 (Rs. 58.71 lakhs). It will have the same powertrain as the 2X, but will only come with 402 km (250 miles) claimed range due to a smaller battery pack that can only support 400 V charging.
But, an upgrade to a larger battery capable of supporting 800 V charging will be available. This would bump up the claimed range to 483 km.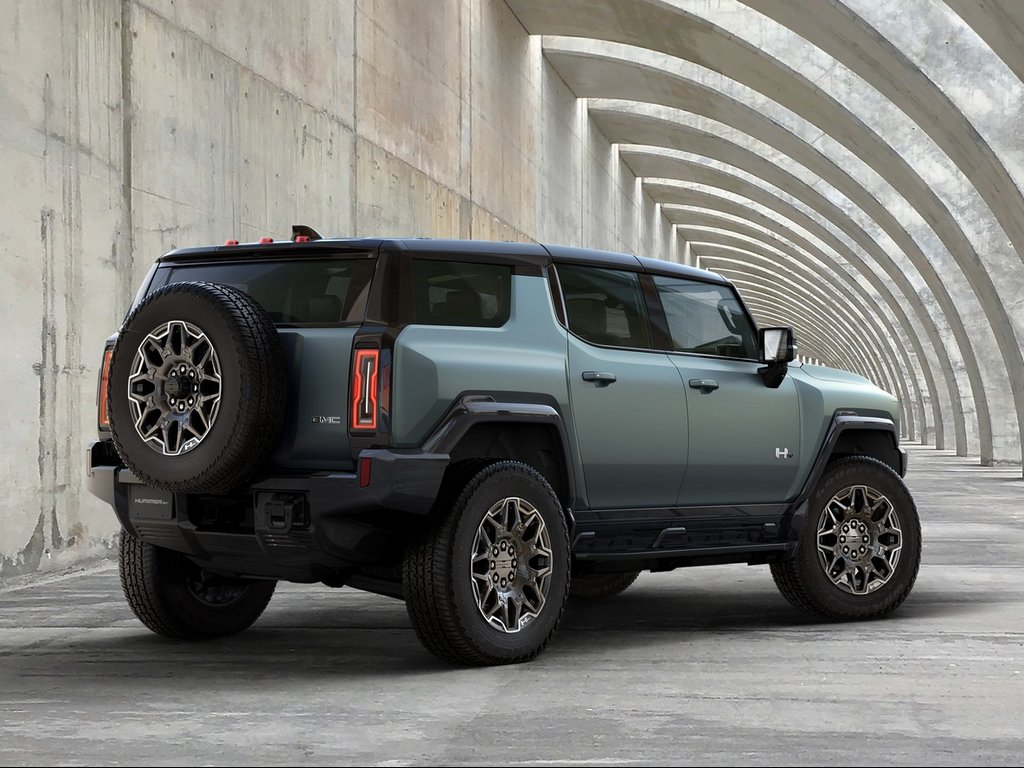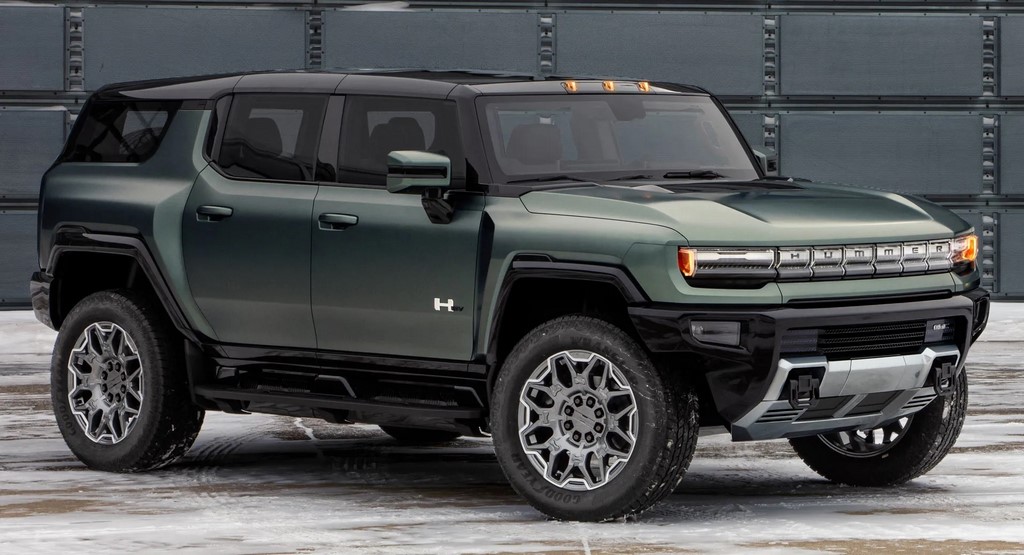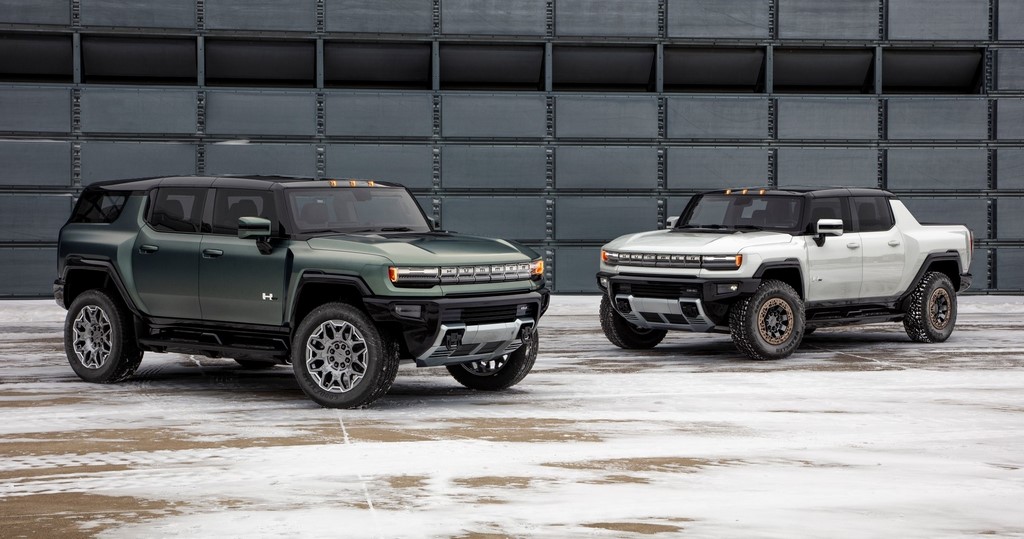 Source – Carscoops.com