7 Units Of 2016 Audi Q7 Imported To India For Testing, Spied Again
Audi India has imported few units of the 2016 Q7 for testing purpose in India. The vehicle will be available in both petrol and diesel options.
Audi will be launching the 2016 Q7 in India in the near future and the company has begun testing the new model on Indian soil just immediately after the vehicle's global unveil. This action by Audi shows how significant is the Indian market to them, and going by the number of current generation Q7 SUVs plying on our roads, we can only say that the Q7 is a very important vehicle for them. Once again, the 2016 Audi Q7 has been spied undergoing testing in Mumbai by our reader Sirazul Hazari. It was snapped in Sion.
Audi India has imported seven units of the 2016 Q7 for testing and all of them are 35 TDI models, meaning, they are powered by the 3.0-litre TDI diesel engine. This motor gives out 272 PS of power and 600 Nm of torque while a 3.0-litre petrol engine churning out 333 PS of power and 440 Nm of torque will also be offered. Both the engines will be mated to an 8-speed automatic transmission. Audi has imported these SUVs at a price range of Rs. 30-37 lakhs. So, when the Q7 gets launched in November 2015, we can expect it to be priced between Rs. 85 lakhs-1.25 crores after adding up all the duties and taxes, company and dealer profits, insurance and RTO charges. The current generation Q7 Technology (top variant) costs a whooping Rs. 99.79 lakhs.
The 2016 Audi Q7 comes across as a huge improvement over the outgoing model. The styling is more appealing and the SUV looks sharp. The interiors in the current Q7 look dated and Audi has added whole new interiors to the new Q7. Since it is based on the new MLB platform, the SUV gets lighter by 325 kgs thanks to the extensive use of aluminium. The 2016 Audi Q7 will compete with the Mercedes GL-Class, Porsche Cayenne and BMW X5. In 2014, Audi India recorded sales of more than 10,000 units overtaking Mercedes-Benz by a small margin and leaving BMW biting the dust far behind.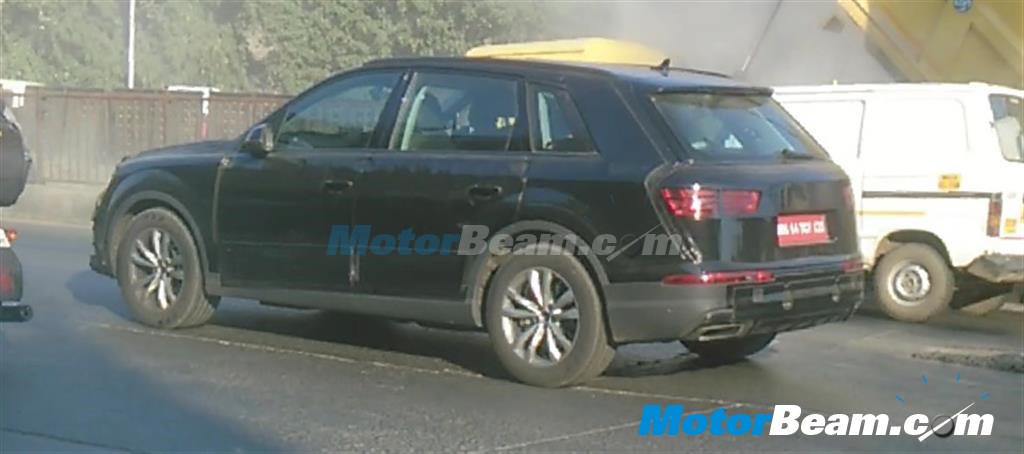 Source – Zauba.com