Ather 450 Test Ride Review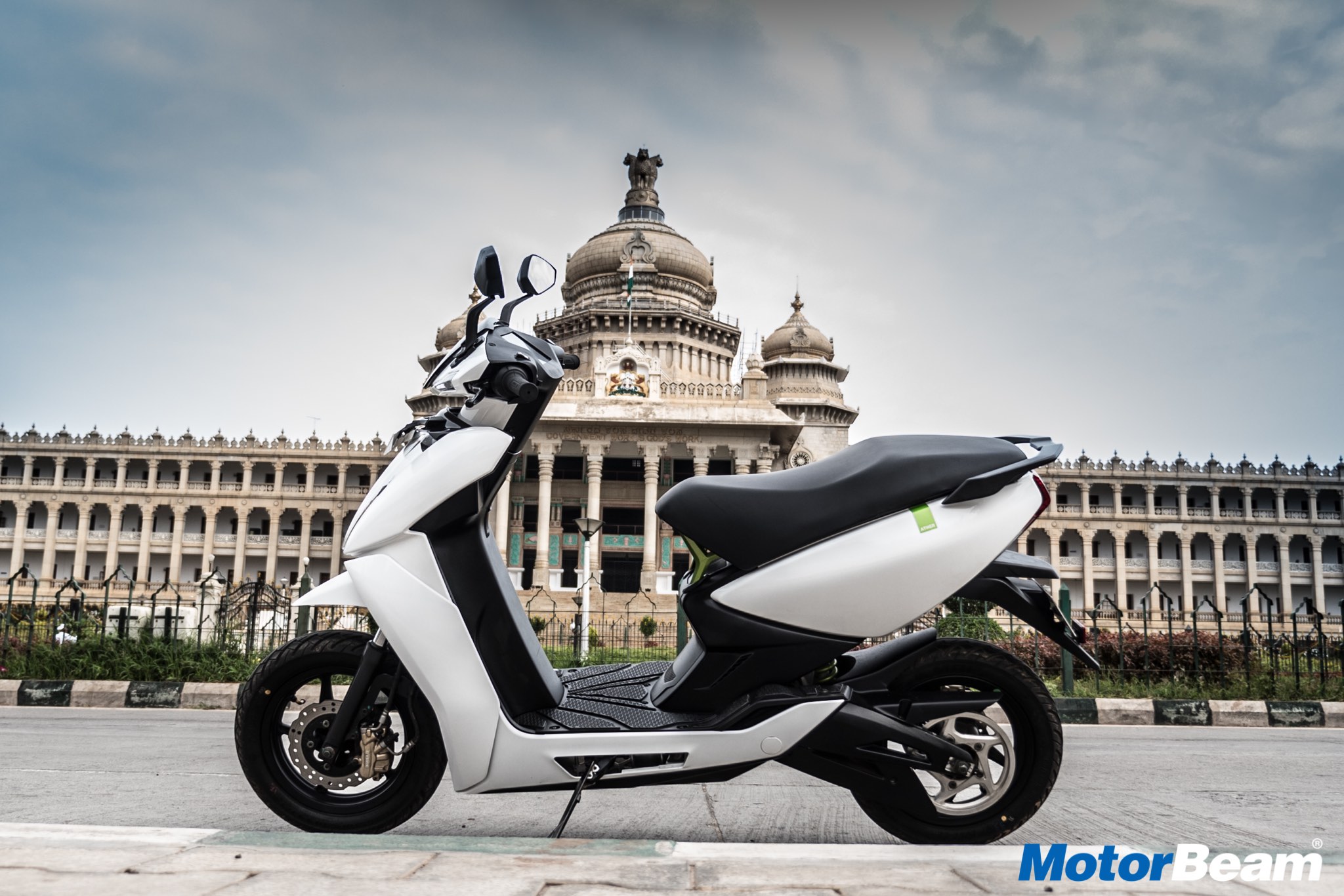 Ather 450 Review
Bike Tested: Ather 450; Road Test No. 956; Test Location: Bangalore
Price OTR Bangalore: Rs. 1,24,750/-
The world is moving to electric and electric is more powerful and fun than gasoline
Back in the year 2010, my first encounter with a scooter was with an electric one. While the first petrol-powered vehicle I got after that was again a scooter. Now, I got a chance to sample the Ather 450 which, as it turns out, provides the best of both worlds. Ather Energy flew me to Bangalore, the city where they have started with the production of the first performance-oriented electric scooter made completely in India. It was one fun morning, I would say, with the scooter on the busy streets of Bangalore city.
Motor Quest: Ather Energy, started the whole idea around an electric scooter in the form of the S340 in 2013. It came up with the scooter in its finest form in 2016. However, with a few implications and slight changes, Ather was able to achieve a massive difference. This year, Ather Energy has finally launched their first two products, the Ather 340 and the Ather 450, in the market.
Styling – Looking at the Ather 450, there's only one word that comes to mind. It's neat. The whole design comes across as very clean inside out. At first, they showed us the stripped down version of the scooter. Standing next to it was the one that came out of the production line. The panels in the 450 are designed in a seamless manner with an effective ram-air design for cooling the battery while still appearing to be edgy and sharp. The LED headlight and the turn indicators blend in with the front end nicely while the LED strip for the taillight continues along the body clues ending with the turn indicators at the rear. A small Ather logo on the side panel looks cool too.
Instrument Cluster and Switchgear – A 7-inch intelligent touchscreen dashboard does the job on the Ather 450. It's so advanced that it measures and stores the riding nature of the rider and accordingly predicts the range! On the home screen, you can switch between the ECO or normal mode with just a tap. It also comes with integrated maps powered by Google. This means that you can easily store your home location, work location and navigate to places just by typing in. It also features OTA (over the air) update functionality for future updates and Ather network connectivity.
The system also monitors the scooter continuously to check for any errors and issues in the vehicle. The MyAther app connects the scooter so that one can check the battery/charging status on the phone itself. You can also push the location you want to navigate to and the console will start navigation with just a click on the go. The switchgear feels a little cheap and isn't very ergonomic to reach with normal-sized hands. It gets an engine kill switch which shuts the motor along with a toggle switch on the right that is used to accept and reject inputs without using the touchscreen.