Audi Introduces Q7 3.0 TFSI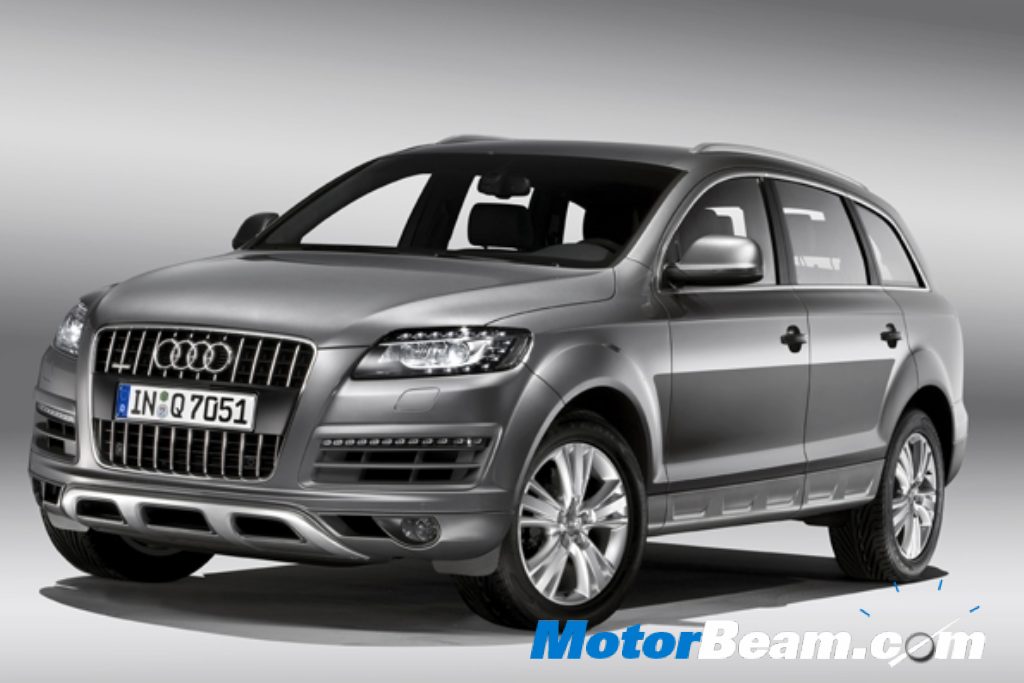 Audi India has launched the Audi Q7 3.0 TFSI quattro – the latest engine variant of the largest selling luxury SUV in India. Deliveries of the new Audi Q7 3.0 TFSI are slated to begin in January 2011. The 3.0 TFSI quattro engine delivers 245 kW (333 hp) and achieves maximum torque of 440 Nm between 2,900 and 5,300 rpm. This V6 with an engine displacement of 2,995 cc accelerates the Audi Q7 from a standing start to 100 km/h in just 6.9 seconds with a top speed of 245 kmph. The new Audi Q7 3.0 TFSI will be available at an attractive price of INR 59,29,000/- onwards (ex-showroom Delhi).
The Audi Q7 3.0 TFSI employs TFSI technology for the first time and combines supercharging of the engine with petrol direct injection. The compressor provides for top-class performance characteristics on the new 3.0 TFSI quattro engine with high torque at low engine speeds, resulting in an extremely spontaneous response and exceptional power development across the entire speed range. The all new 8-speed automatic transmission considerably reduces fuel consumption and emissions on the Audi Q7 compared to its predecessors. It minimizes jumps in engine speed between gears, and the engine always runs near its ideal operating point.