Audi Launches 3 New Variants Of A4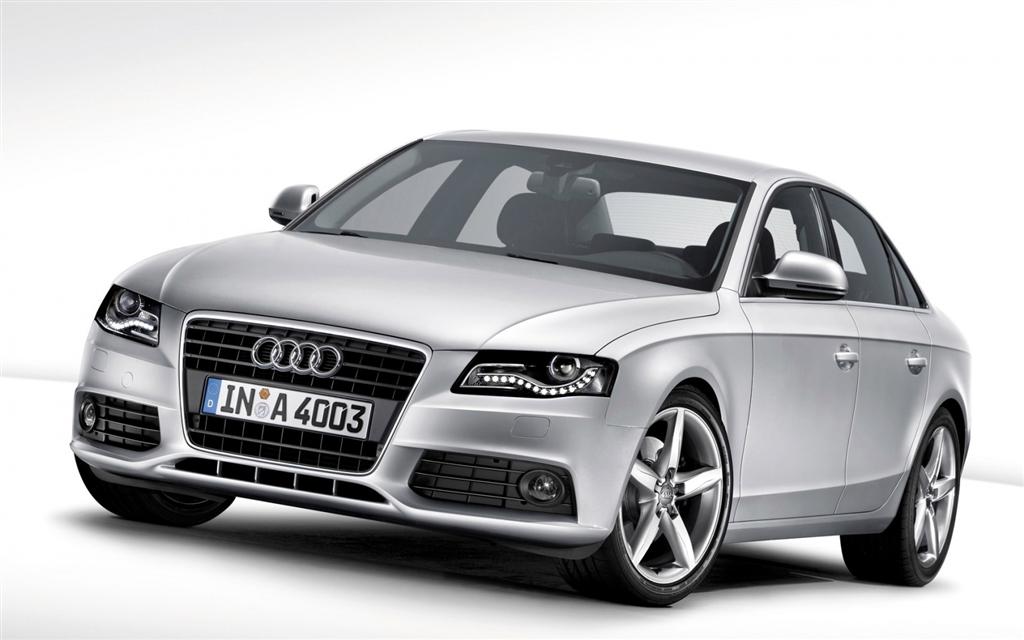 Audi has added three new variants of the A4 in the Indian market, priced between Rs 26.67 lakh and Rs 36.40 lakh (ex-showroom Mumbai). The three new variants include both diesel and petrol engines. The diesel version would come with a 3.0 litre engine, while the petrol model would be with 2.0 litre and 1.8 litre engines. The company already has two versions of the A4 – 3.2 FSI quattro and 2.0 TDI.
"With the introduction of three new engines, we are able to offer the widest choice in the luxury car market to our customers in India. It is our constant endeavour to provide our customers with world class products and state-of-the-art technology," Audi India Managing Director Benoit Tiers said.
The new Audi A4 engines consume an average of ten percent less fuel than their predecessors. Audi's modular efficiency system, which includes reduced internal friction, demand-based control of ancillary components, intelligent temperature management, economical power steering and air conditioner drive units and an energy recuperation system have been instrumental in ensuring enhanced fuel efficiency. Audi includes the LED rear lights as standard fitment from June onwards in the new Audi A4 range as addition to the famous LED front lights. The customers have a choice of two high-tech transmission solutions: the tiptronic six-speed automatic gearbox and the continuously variable multitronic version. The high-end models, the Audi A4 3.2 FSI quattro and the Audi A4 3.0 TDI, are equipped with the quattro permanent four-wheel drive system.
The prices of Audi A4 are as follows (ex-Showroom Mumbai) : –
Audi A4 1.8 TFSI multitronic 2,667,000 INR
Audi A4 2.0 TDI multitronic 2,854,000 INR
Audi A4 2.0 TFSI multitronic 2,854,000 INR
Audi A4 3.0 TDI quattro tiptronic 3,640,000 INR
Audi A4 3.2 TFSI quattro tiptronic 3,543,000 INR