Audi Rolls Out 50 Lakhth A4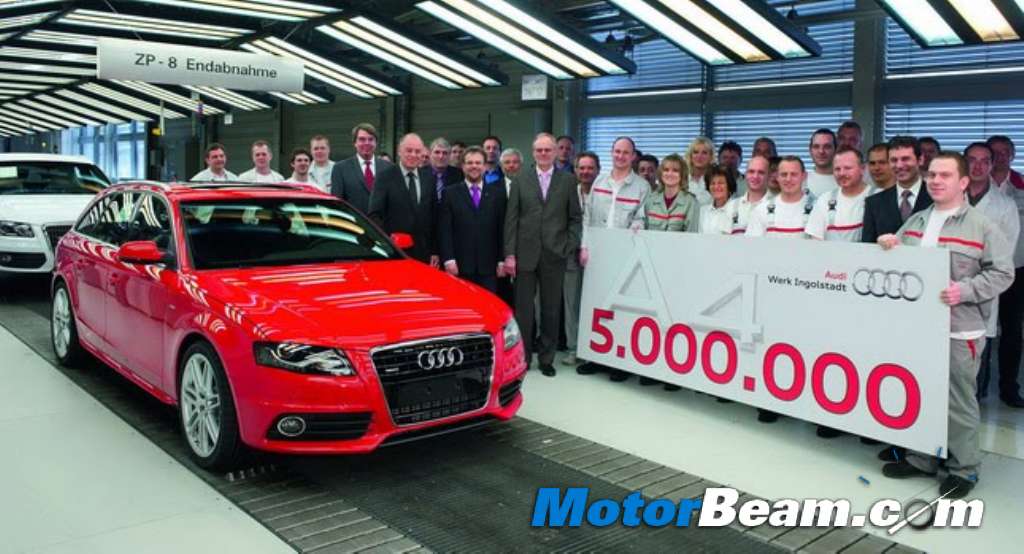 The Audi plant in Ingolstadt produced the five millionth A4, 17 years after the car was launched in 1994. The Audi A4 2.0 TFSI quattro in Misano Red was the car which achieved this production milestone. Audi began production of the A4 model line at its Ingolstadt plant in 1994, and since 2007 has also been building it at Neckarsulm facility.
"This is another major milestone in Audi's history. All versions of the A4 are efficient, elegant and enjoy outstanding success in their class. Our highly motivated team and our effective Audi production system will keep this model on course for continued success in the future," Frank Dreves, Member of the Board of Management for Production at Audi said.