BMW K1300S – A Worthy VFR Alternative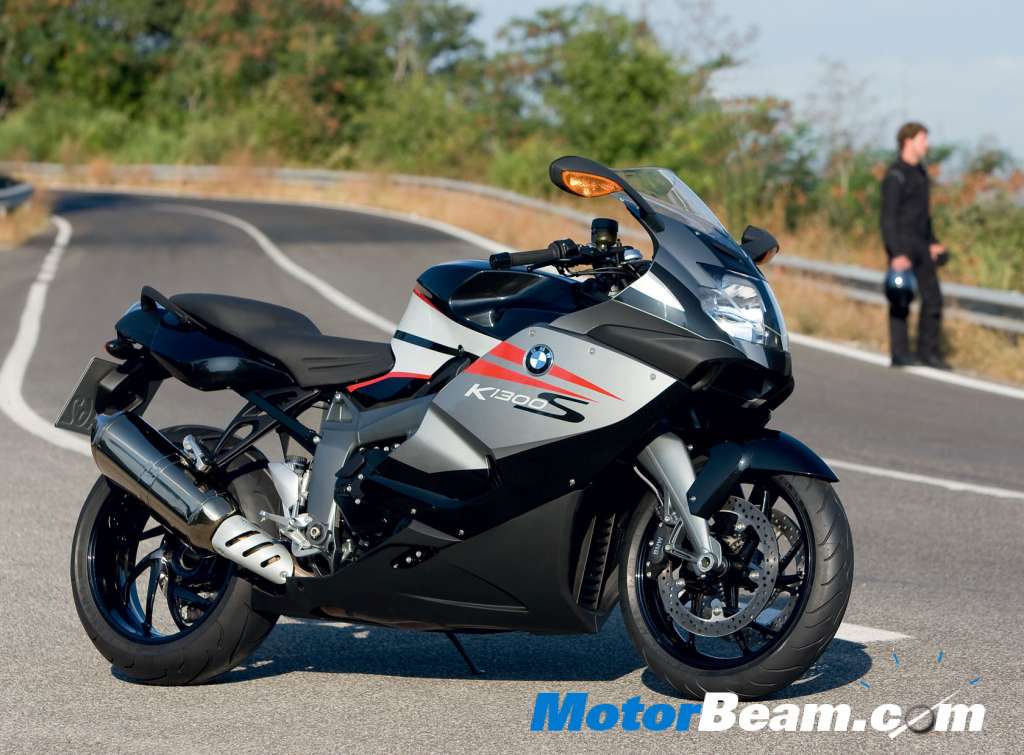 BMW Motorrad has the K1300S on sale in India, priced at Rs. 20 lakhs (on-road, Mumbai). Although not much has been spoken about this superbike (thanks to the S1000RR overshadowing it), the K1300S is a worthy sports tourer. Powered by a 1293 cc, water-cooled, 4-cylinder engine, the S1300S produces 175 BHP of power at 9250 RPM and 140 Nm of torque at 8250 RPM. Mated to 6-speed manual gearbox, the BMW K1300S will nudge past the 200 kmph mark with utmost ease.
The BMW K1300S has some interesting bit of technology powering it. Fiest is the stainless steel exhaust system, which removes the growl from that BMW engine. The bike also features BMS-K, which is BMW speak for digital engine management. At the front, the K1300S features a duolever front suspension, while at the rear a paralever suspension is present. Twin disc brakes at the front (320mm dia.) and single disc rear (265mm dia.) brakes at the rear ensure quick stoppage. The cast Aluminum wheels are mounted onto 190/55 ZR17 tyres. The instrumentation displays vital information including fuel gauge, coolant temperature, digital clock and cruising range indicator, total and 2 trip odometers, gear indicator service interval indicator. With a weight of 228 kgs and fuel tank of 19-liters, the K1300S is an excellent alternative to take the road less traveled.
[youtube:http://www.youtube.com/watch?v=SPaZwxsnxgM 540 375]
[singlepic id= 4397 w=540 h=375 float=center]
[singlepic id= 4398 w=540 h=375 float=center]
[singlepic id= 4399 w=540 h=375 float=center]
[singlepic id= 4400 w=540 h=375 float=center]
[singlepic id= 4401 w=540 h=375 float=center]
[singlepic id= 4402 w=540 h=375 float=center]
[singlepic id= 4403 w=540 h=375 float=center]
[singlepic id= 4404 w=540 h=375 float=center]
[singlepic id= 4405 w=540 h=375 float=center]
[singlepic id= 4407 w=540 h=375 float=center]
[singlepic id= 4408 w=540 h=375 float=center]
[singlepic id= 4406 w=540 h=375 float=center]