BSA Motors Launches Edge Electric Scooter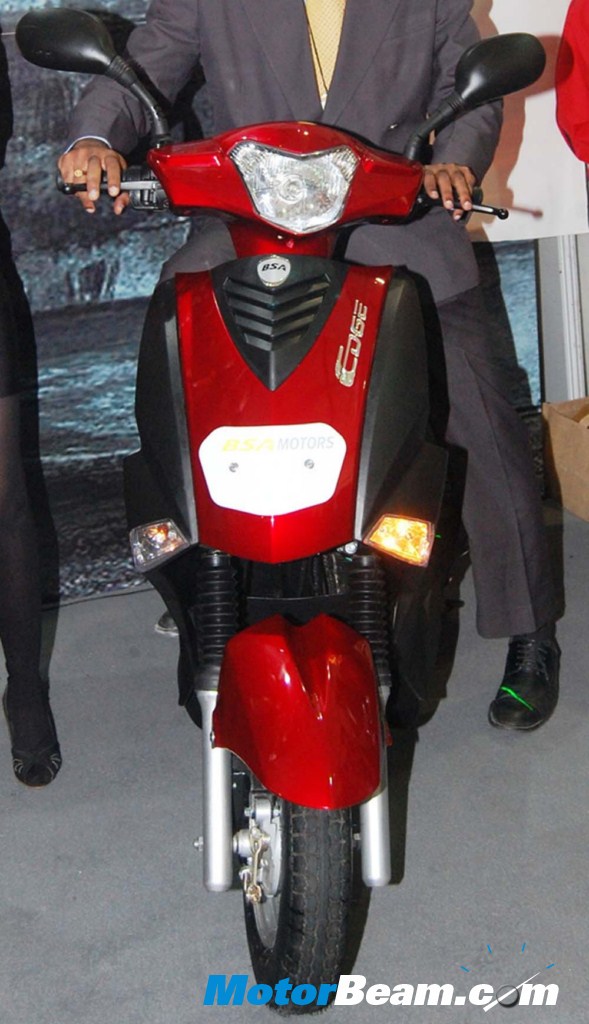 BSA Motors has launched its next generation electric scooter Edge at the 10th Auto Expo 2010 in New Delhi. Along with this launch, the company also unveiled India's first electric scooter designed especially for the differently-abled – Roamer Able. Edge, the newest addition in the company's e-scooter portfolio, will be priced at Rs. 35,500/- (ex-showroom, Delhi) and is available in 4 colours. With Roamer Able, the company has introduced an in-built reverse mechanism (first time ever in India) which enables the rider to reverse the vehicle with the ease of a switch. Roamer Able will be launched in the Indian market by the end of the month and will be priced at Rs. 35,300/- (ex-showroom, Delhi). It will be available in four colours.
Edge has a motor rated power of 1250 watts (highest in its category) and a motor peak power of 1600 watts. The company had earlier launched electric scooters with the range of maximum 1000 watts. Edge also has a new and unique feature of a 'speed selection switch', wherein the rider can switch to power mode (speed) or economy mode (mileage) while riding. It also boasts of a revolutionary 'planetary geared motor technology' which gives the scooter better torque, better acceleration as well as better climbing capacity. A family scooter, Edge requires just six-eight hours of battery charge time.
The first of its kind in India, Roamer Able has an independent rear suspension which offers the rider a stable ride & provides adjustable rear shock absorbers for a smooth ride. It also comes with a 'speed selection switch' and has a motor power of 500 watts. Roamer Able can reach a maximum speed of 40 kmph in power mode and 25 kmph in economy mode. Its unique reversing feature makes parking easier for the differently-abled. The battery is completely maintenance free and takes approximately six to eight hours of recharge time.
Presently, the company is in the early stages of developing 'advanced motor controller technology' which aims to provide higher speed, power and efficiency to their products. At the Auto Expo 2010, BSA Motors has also showcased its existing line of products – Smile, Diva, Street Rider, Roamer (NXG) and Roamer (NUO).