Chevrolet Camaro Showcased At 2016 Auto Expo [Live]
Chevrolet has showcased its muscle car, the Camaro at the ongoing 2016 Auto Expo. The car screams sexiness and is a favourite with the enthusiasts.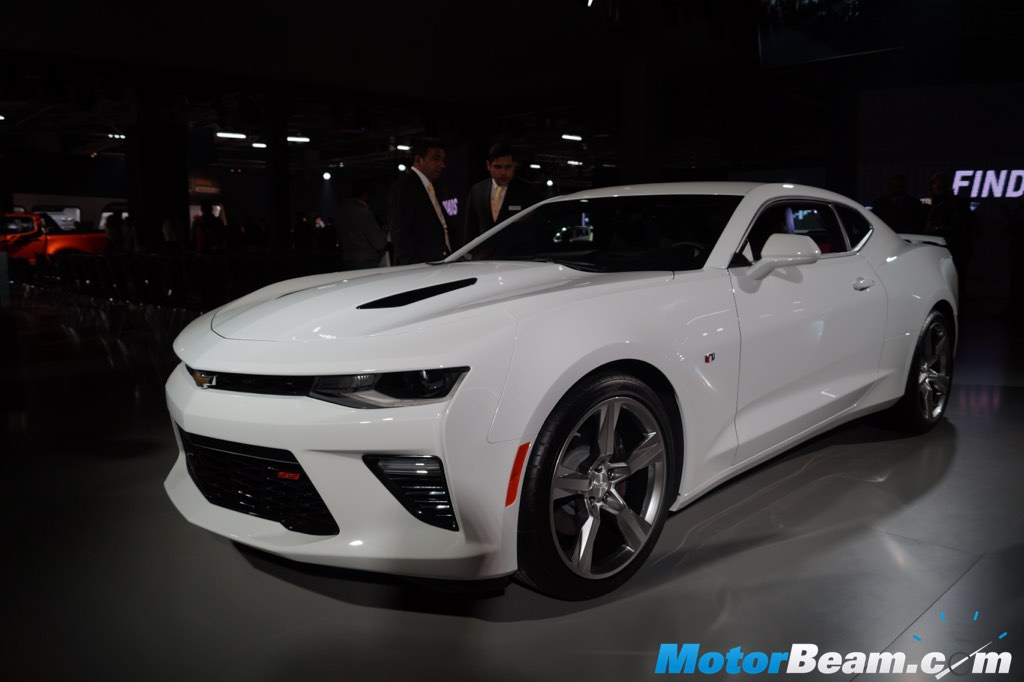 This is one car that doesn't need any sort of introduction. The Camaro or the Bumblebee as we all know it, has been showcased at the 2016 Auto Expo. Currently the car is in its sixth generation and the first one went on sale in 1966. The new model comes with the Alpha Rear Drive platform which helps the car churn out better handling characteristics. The 2016 Camaro looks more handsome than the previous model and the styling has got a more sharper too.
The interiors of the vehicle are very modern and it gets a long equipment list that consists of features like magnetic ride control, selectable drive modes, 8-inch display, climate control, electronic e-brake, Interior Spectrum Lighting which has 24 different lighting modes for the dashboard, door panels and centre console. Enthusiasts are going to be disappointed by the fact that the car misses out on a traditional hand brake.
Powering the Chevrolet Camaro are 3 different engine. The first one is a 2.0-litre, 4-cylinder unit producing 270 HP and 400 Nm. The second engine is a 3.6-litre V6 engine belting out a massive 330 HP of power. The third engine is a massive 6.2-litre LT1 V8 powerhouse churning out 455 HP of power. Now that Ford has launched the Mustang in India, Chevrolet should also considering launching the Camaro in India.
Chevrolet Camaro
– The Bumblebee is a direct rival to the Mustang
– Comes with the Alpha Rear Drive Platform
– 3 engines on offer – 2.0-litre, 3.6-litre V6 and 6.2-litre LT1 V8