Ducati MotoGP Night Attracts 38000 Fans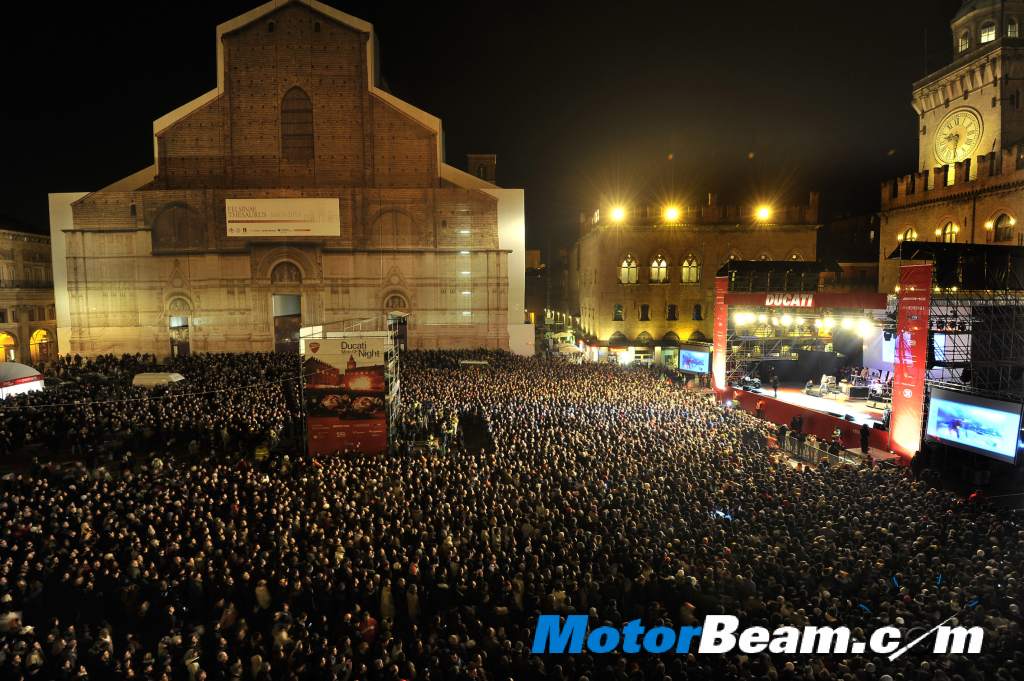 Bologna's Piazza Maggiore attracted over 38,000 fans in the biggest pre-season party ever organised by the Italian motorcycle manufacturer, an incredibly spectacular send-off for the Ducati MotoGP Team and factory riders, Valentino Rossi and Nicky Hayden. The "Ducati MotoGP Night" event came at the end of an action-packed day that included an emotional visit to the Ducati factory in Borgo Panigale, Bologna during which Rossi and Hayden toured the production lines and met the workers.
While the press conference was drawing to a close, 38,000 fans had gathered in front of a huge stage built in Piazza Maggiore, ready to see the MotoGP team presented. Following the introductions of Gabriele Del Torchio, Claudio Domenicali, Filippo Preziosi and the rest of the team, the massive crowd heard two MotoGP bikes start and Rossi and Hayden rode their Ducati Desmosedici GP11s onto the stage. The incredible sound of the two Ducati MotoGP bikes in the centre of Bologna signaled the start of the 2011 season for the team, who will shortly leave for the first race in Qatar held on 20 March, 2011.