Faith In SUVs Getting Restored
Here's what we look forward to and rejoice, the iconic nameplates are coming back!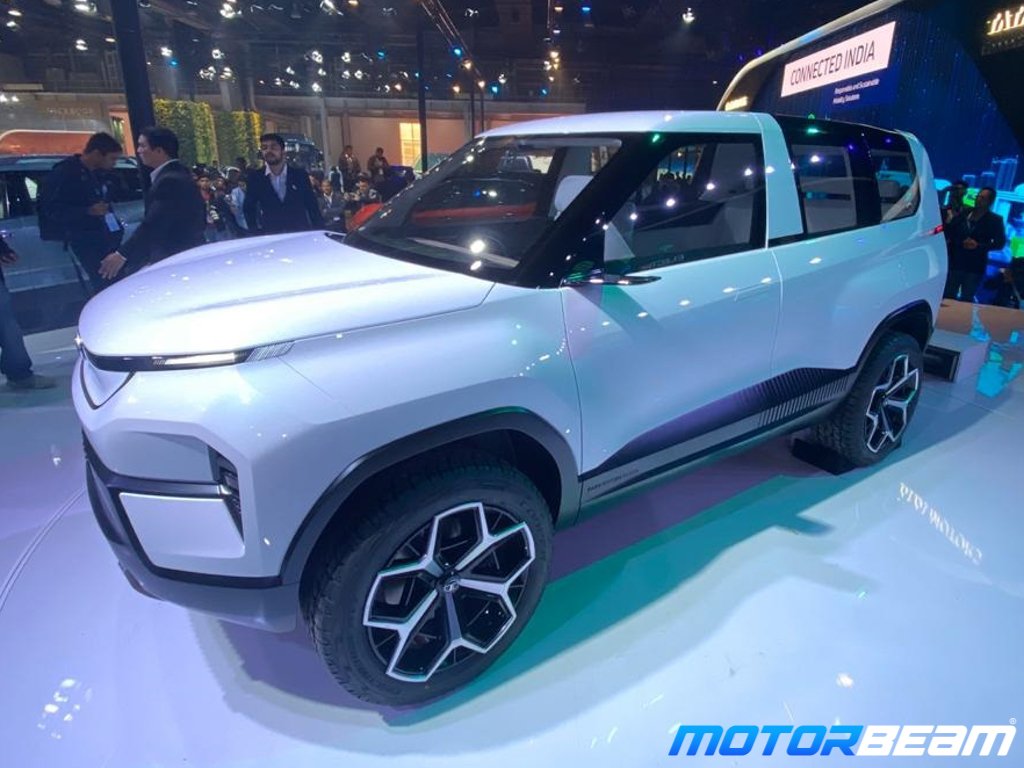 First of all, before I begin, this is not a rant against pseudo SUVs. I've done enough of it HERE. I'm penning this down just out of excitement as I see some hope and scope in the world of SUVs, in India of course. While I'm lucky enough to get the real ladder frame SUV home before it discontinued but I was quite dejected too seeing the fate of SUVs. It gets on my nerves when they call some high ground clearance vehicles as SUVs, I think there should be a new nomenclature for such cars, maybe PUVs (Pseudo Utility Vehicles).
But don't worry guys, there is some light at the end of the tunnel. While the Auto Expo didn't have the oomph factor this time around, it had some cars which got my attention. First and foremost, the Tata Sierra! That was a jaw dropping surprise from the Indian automaker. The key design elements, specially the rear wrap around windows took me back to the 90s. Yes, we need to save the planet Earth and there are new norms to be followed for that which is mellowing down some hardcore SUVs but Sierra! It was an EV concept but I really hope and pray that Tata Motors also offers an internal combustion engine in the production version with an optional AWD variant.
This exhibit from Tata Motors gave me some hope that they'll start resurrecting such old names with a similar design language like the original model. Can we have a new Safari please? Well, I'm quite happy that the Gravitas or the Harrier didn't carry the Safari nameplate as they don't really look and feel like one. I think, at least the DNA should be present. Sierra concept had those windows, next gen Safari should have a commanding driving position with boxy old school design.
Next up was the Suzuki Jimny and guess what, it is likely to be launched in India this year itself! Now the Jimny is what I call a real compact SUV. It has the looks and proportions and most importantly the equipment to make its own path. I know a lot of people who are like "take my money right away" for the Jimny. One of those unexpected Maruti cars in India that will cater to the enthusiasts. It was showcased at the biennial event for customer feedback and I believe they've got some really positive feedback that the Jimny has got the green signal for production in India. There are so many Gypsy fans that'll have something to celebrate. Yes it won't give that mechanical character the Gypsy had but still, rejoice!
While going from one hall to another, I found myself in the Force exhibit and there I saw something super huge, the custom Gurkha. I couldn't believe my eyes, my bag fell off my shoulder and I was zoned out. Those larger than life tyres, off-road kit and metres of ground clearance was just, wow! There was a bright orange regular Gurkha too standing alongside the custom one. That's when I realised it's a new generation Gurkha. The Indian UV maker has come up with an all-new chassis and more practical design of the hardcore off-roader.
The car looked well finished, I mean much better compared to the previous models inside out. The paint quality and the fit and finish was leaps and bounds better. The new lights along with small details made it look really desirable. The doors don't clunk anymore, they have a thud sound. All this along with a new 2.6-litre BS6 compliant diesel engine revived some hope yet again.
Yes, how can we forget the new generation Mahindra Thar. While it was not revealed at the Auto Expo, it is being spotted quite frequently on test as it is on its last stages of prototype testing. We will soon see the production version and I believe it is going to be something worth the wait. Better quality, more practicality, larger in size, new engines, new features and a lot more to keep our eyes glued on. It will have a more premium appeal which the buyers always wished for in their lifestyle vehicle.
Now recently something quite unusual happened. Land Rover announced the pricing of the new generation Defender in India at the same time of its UK price announcement. The car was just unveiled a few months back and the price has already been announced for India, that's impressive. It will be imported via CBU route initially with a starting price of Rs. 69.99 lakhs (ex-showroom), which is pretty decent. With CKD assembly by next year, we can expect the pricing to go further down. Now folks with some loaded pockets have a new hardcore off-road alternative apart from Jeep.
All I want to point out is that there's something positive to look forward to in the SUV space across all segments and price points. Some popular names getting revived and ironically if you notice, most of them are 3-door SUVs! I believe 2020 is the year of 3-door SUVs.