Ferrari 296 GTB Launched, Priced From Rs. 5.4 Crores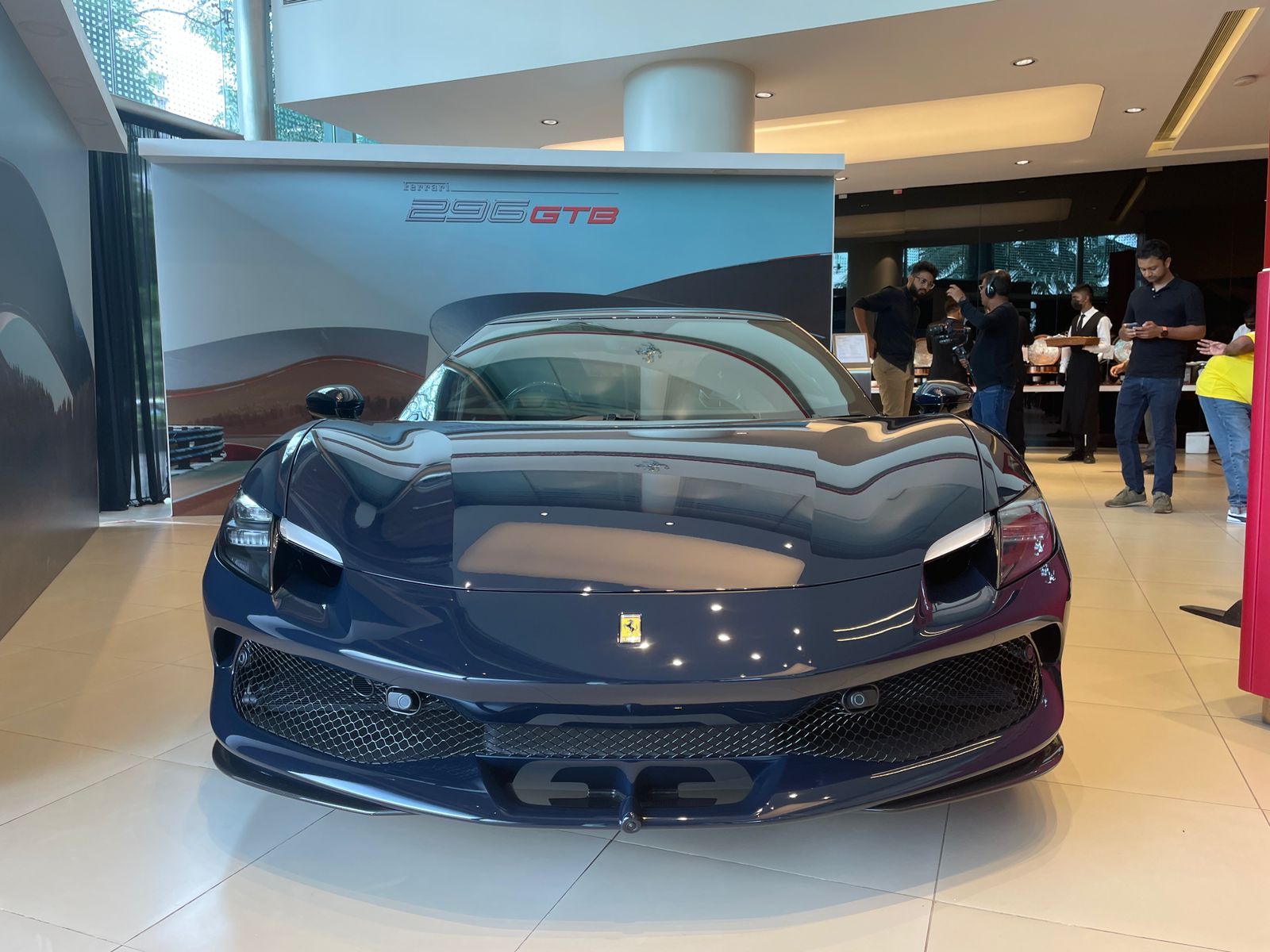 Ferrari 296 GTB price is costlier than the Lamborghini Huracan Tecnica, launched yesterday, by Rs. 1.36 crores
Ferrari has launched its first road-going V6, 296 GTB, in India for a price tag starting from Rs. 5.4 crores (ex-showroom). The supercar will be imported by Ferrari's official Indian partner cum importer, Navnit Motors.
The 296 GTB is an evolution of Maranello's mid-rear-engined 2-seater Berlinetta concept. It redefines the whole concept of fun-to-drive guaranteeing excitement not just when pushing to the limit but also in everyday driving.
The supercar is a revolution for Ferrari as it sports a new engine to flank the marque's multi-award-winning 8-and-12-cylinder power units. The 296's new 663 cc 120 degree V6, coupled with an 163.6 HP electric motor, is capable of delivering a combined 818.3 HP.
The car's name, which has its total engine displacement (2.992 litres) and number of cylinders with the GTB (Gran Turismo Berlinetta) acronym was chosen to underscore this new engine's epoch-changing importance to Maranello.
The very first Ferrari V6, in fact, featured a 65 degree architecture and debuted on the 1957 1500 cc Dino 156 F2 single-seater. This was followed in 1958 by bigger displacement versions on the front-engined sport prototypes – the 196 S and 296 S, and F1 cars, such as the 246 Fl.
The very first Ferrari to sport a mid-rear-mounted V6 was the 246 SP in 1961 which won amongst others the Targa Florio the same year and in 1962. Also, in 1961, Ferrari secured its first Constructors' title in the Formula 1 World Championship with the 156 Fl.
It was powered by a 120 degree V6. Ferrari first installed turbos between an engine's cylinder banks on the 126 CK in 1981 and subsequently on the 126 C2 in 1982 which became the first turbo-charged car to win the Formula 1 Constructors' World Championship title. This was followed up with a second title in 1983 with the 126 C3.
The 296 GTB's plug-in hybrid (PHEV) system guarantees great usability as well as cutting pedal response times to zero and delivering a 25 km range in all-electric eDrive mode.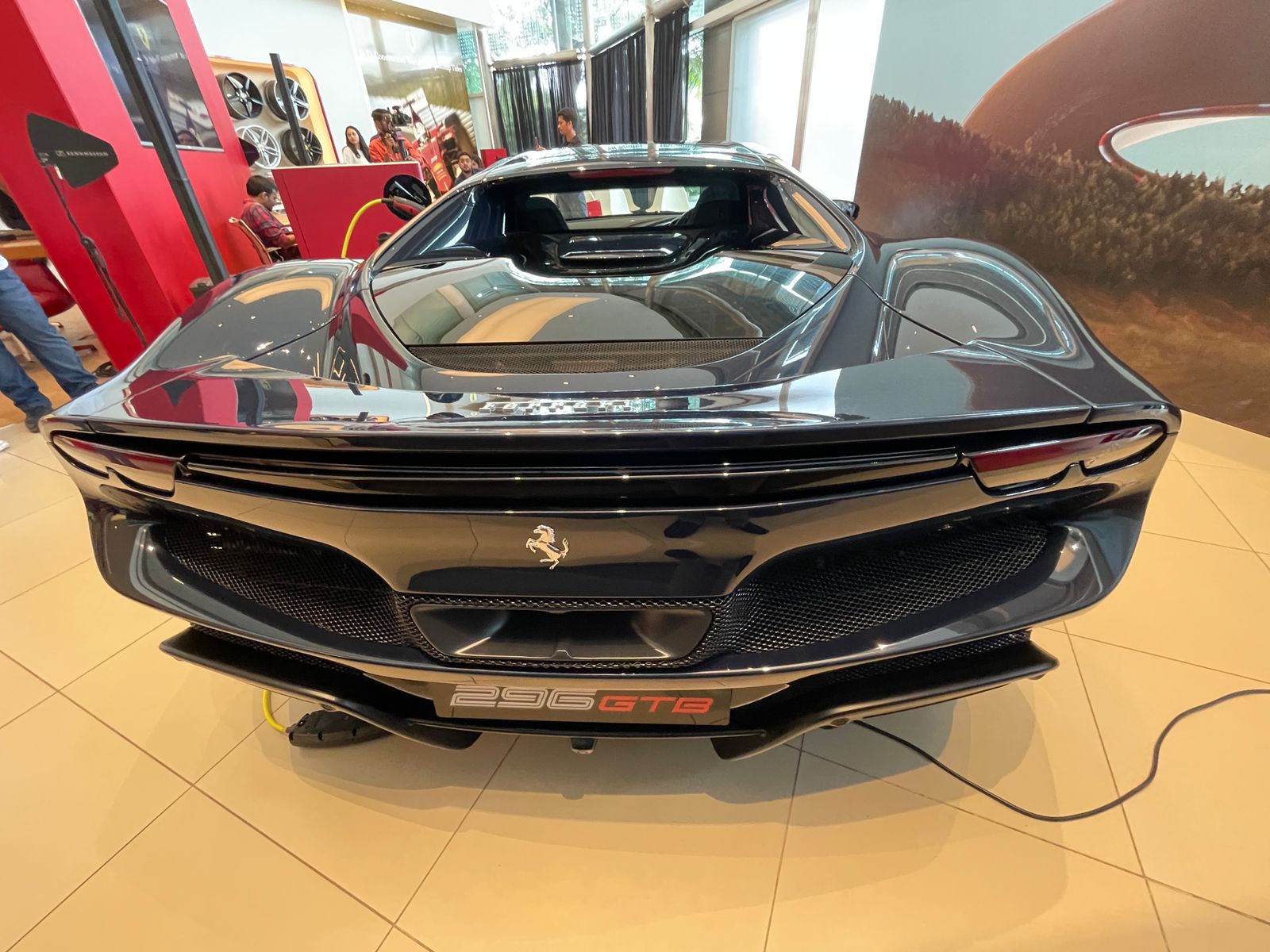 The car's compact dimensions and the introduction of innovative dynamic control systems as well as meticulously honed aero ensure that the driver will instantly experience great agility and responsiveness.
Its sporty, sinuous design and extremely compact dimensions also visually underscore its exceptional modernity referencing the likes of the 1963 250 LM, the perfect marriage of simplicity and functionality.