Ferrari 599 GTO Gifted To Dhoni
India's triumph in the 2011 Cricket World Cup is commendable and to honour the victory, many companies and organisations have declared prizes to various members of the squad including cash rewards. But nothing beats what Indian skipper MS Dhoni is about to be gifted. A red Ferrari 599 GTO which is also called the GTO India features the colours of our national flag on the hood of the Ferrari. There is no information on who is gifting the car to Dhoni but we suspect it could be Sharad Pawar or maybe Lalit Modi. The car in question is a left hand driver version so we wonder how the whole clearance will go ahead but with Ferrari entering India very soon, service won't be a problem for the explosive cricketer.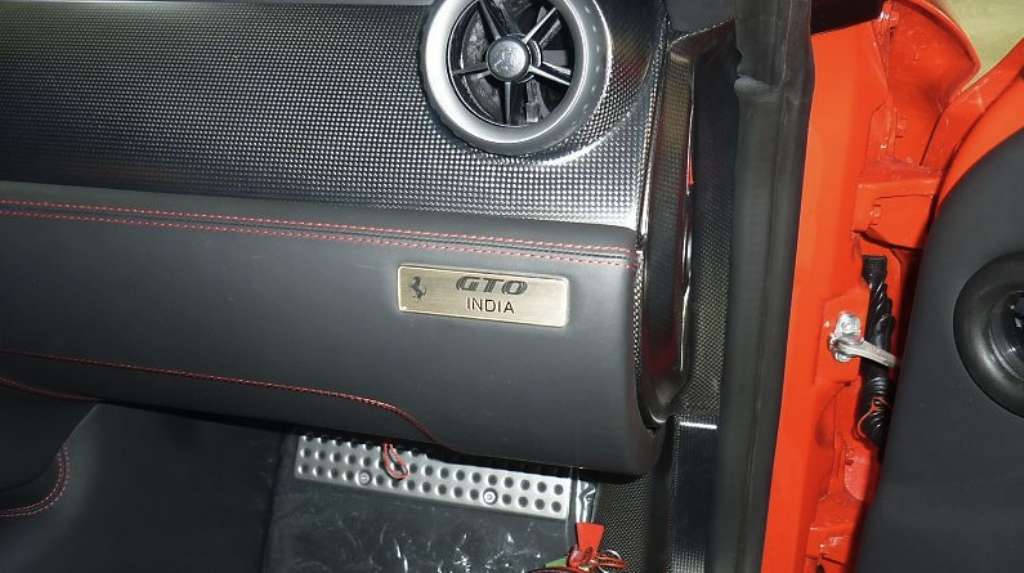 The Ferrari 599 GTO is reserved for just 599 clients who seek the maximum expression of high performance driving.
Powered by a 670 hp motor in a 1495kg car having a power to weight ratio of 2.23 kg/hp, the 599 GTO reaches 0-100 kmph in 3.35 second and a top speed of 335 kmph.
Make sure you turn up the volume and listen to the awesome sound produced by the Ferrari 599 GTO.
[youtube:http://www.youtube.com/watch?v=YOeovUY_Gjg 540 375]
Ferrari 599 GTO Technical Specifications : –
* DIMENSIONS AND WEIGHT
o Length: 4710 mm (185.4 in)
o Width: 1962 mm (77.2 in)
o Height: 1326 mm (52.2 in)
o Wheelbase: 2750 mm (108.3 in)
o Front track: 1701 mm (67.0 in)
o Rear track: 1618 mm (63.7 in)
o Dry weight: 1495 kg (3296 lbs)
o Kerb weight: 1605 kg (3538 lbs)
o Weight distribution: 47% front – 53% rear
o Fuel tank capacity: 105 litres (27.7 US gal/23.1 UK/gal)
o Boot volume: 320 litres (11.3 cu ft)
* ENGINE
o Type: V12 – 65°
o Bore & stroke : 92 x 75.2 mm (3.62 x 2.96 in)
o Unitary displacement: 499.9 cc (30.51 cu in)
o Total displacement: 5999 cc (366.08 cu in)
o Compression ratio: 11.2:1
o Maximum power: 500 kW (670 CV) at 8250 rpm
o Maximum torque : 620 Nm (457 lbs/ft) at 6500 rpm
* GEARBOX
o F1 6-speed + reverse
* SUSPENSION
o SCM2 – Magnetorheological Supension Control
* TYRES
o Front: 285/30 ZR20″
o Rear: 315/35 ZR20″
* CARBON-CERAMIC BRAKES
o Front: 398 x 38 mm (15.7 x 1.5 in)
o Rear: 360 x 32 mm (14.2 x 1.3 in)
* ELECTRONIC CONTROLS
o CST with F1-Trac: Traction and stability control
o TPTMS: Tyre pressure and temperature monitoring system
* PERFORMANCE
o Maximum speed: over 335 km/h (over 208 mph)
o 0-100 kmph (0-62 mph) : 3.35 sec
* FUEL CONSUMPTION
o Combined cycle (ECE): 17.5 l/100 km
o CO2 EMISSIONS
o Combined cycle (ECE): 411 g/km