Fifth Generation Audi A4 Continues Testing In Mumbai
Audi is extensively testing the next generation A4 in India to ensure it is suitable for both Indian and world conditions. The vehicle is majorly being tested in and around Mumbai.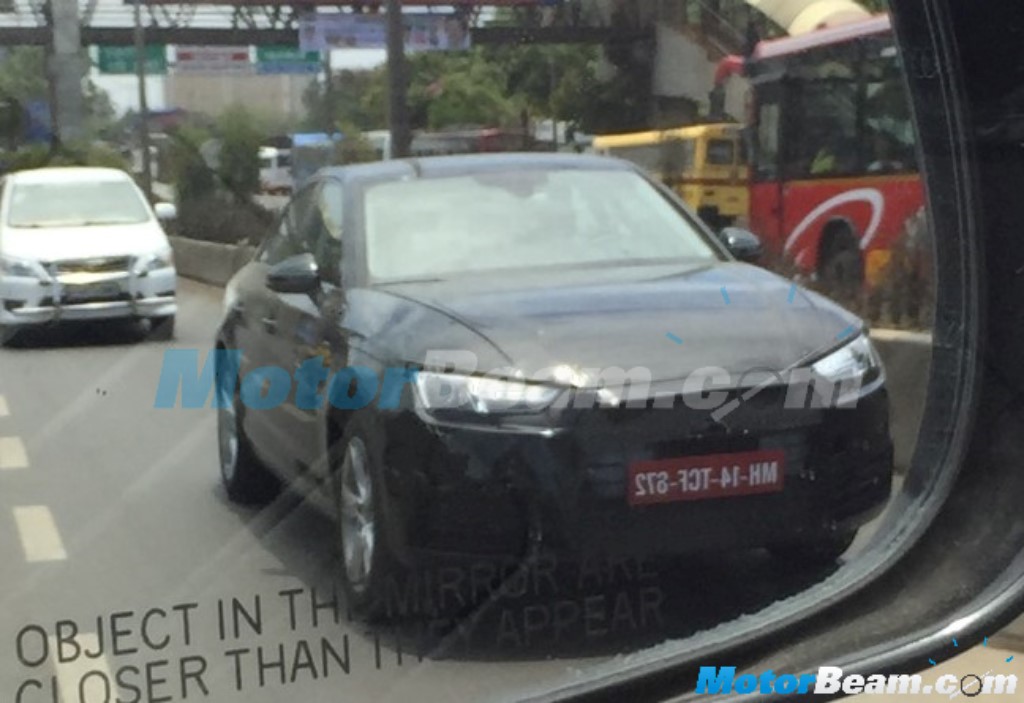 The fifth generation Audi A4 will be unveiled to the world at this year's Frankfurt Motor Show and the company is currently testing the sedan in different countries across the world. While earlier India used to get a new car from luxury manufacturers after the global launch and without any testing in the country, trend has started changing now. The German carmaker has bought down a few units of the A4 sedan to India for testing purposes. This would help them tweak the vehicle according to India-specific factors which in turn would ensure lesser part failures and breakdowns.
The Audi A4 has been spotted testing in and around Mumbai a few times till now and recently our reader Mr. Gaurav Patil spotted the same. The vehicle is heavily camouflaged which is understandable since it hasn't been officially revealed anywhere in the world. While the car does seem to have gained a bit in terms of length, what's noticeable is the evident increase in the wheelbase which would liberate much more room for rear passengers. This would give the Mercedes C-Class rival a definitive edge above its competition in India where plenty of rear legroom is desirable for the chauffeur-driven affluent folks.
Looks wise, the 2016 Audi A4 has changed quite a bit and will feature an all new front end design which will resemble its elder sibling, the A8. The family look philosophy is being followed by many manufacturers now and the smaller cars in the portfolio benefit the most out of this. On the engine front, the diesel mill is likely to remain the same but the new car would most likely get the 2.0-litre petrol engine replacing the current 1.8-litre TFSI engine. This would give the BMW 3-Series competitor the much needed power in petrol avatar and make it a popular choice amongst those who prefer petrol engined cars. Also, since petrol and diesel price difference is on the fall, sales of petrol powered luxury cars is expected to rise in the near future.