Honda Brio Gets 5000 Bookings!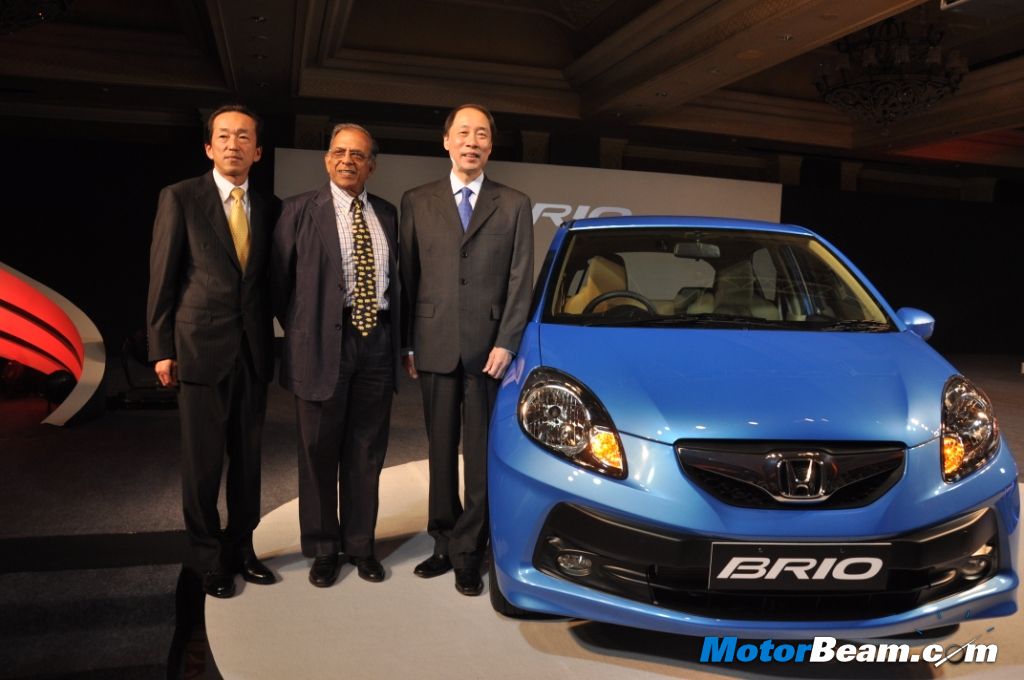 Honda is gearing up to boost production to meet up its recent demands for their latest offerings, the Brio and the face lifted Jazz. Recently, the demand for these models has gone up significantly although these models don't come with a diesel engine option. The Brio, which is specifically developed for the Indian markets, was launched by Honda about a month ago while the face lifted Jazz was introduced into the market in August after the first model didn't gather much interest among the consumers.
The brio has managed to get over 5000 bookings in this one month period after its launch indicating that the car has been well received by the customers. The Brio hatchback offers Honda level of quality and reliability for a very affordable price starting from Rs. 3.99 lakhs (ex-showroom, Delhi). It comes with a 1.2L iVTEC engine producing 88bhp of power and 109 Nm of torque. It also offers decent handling and ride comfort. The face lifted Jazz has also seen sharp rise in demands after its price was slashed down. The Brio and the Jazz share many common parts thus allowing Honda to slash the prices. Next up from the Honda stable is going to be the face lifted City which is expected to come very soon to India.