Honda City CNG Variant Launched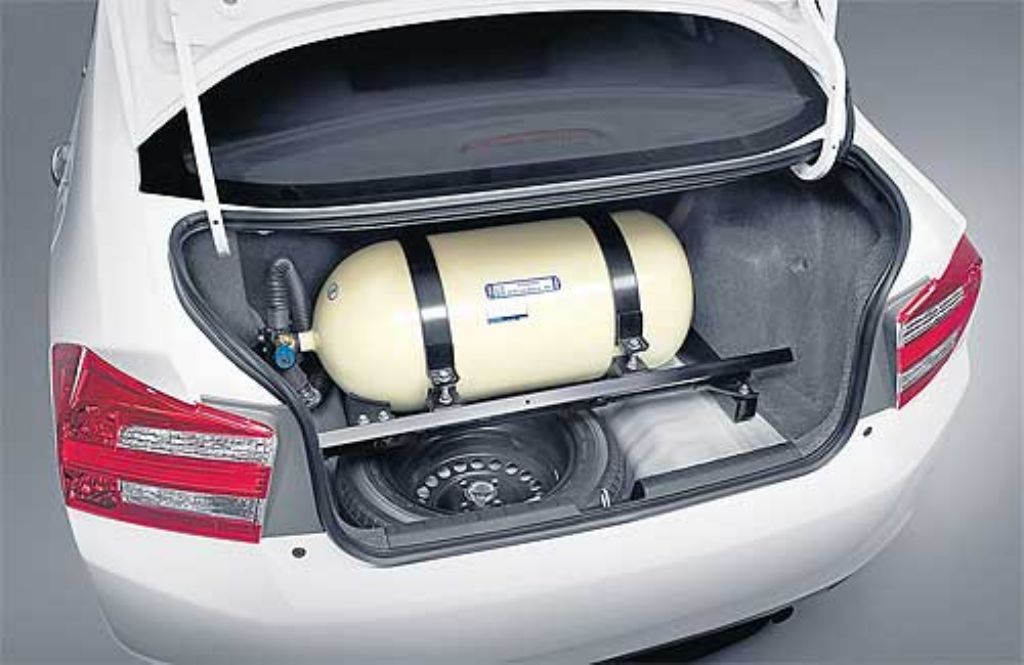 Good news has arrived for Honda City lovers who are also looking to keep the environment clean and their wallets heavy. Honda has launched the modified Honda City which can now run on CNG Bio-fuel. The updated version claims to be one of the best performance models on CNG having better fuel efficiency. The new City is still powered by the tried and tested 1.5-litre, 4-cylinder i-VTEC petrol engine. The suspension too has been tweaked a bit, as now there is an additional weight of the CNG cylinder.
The CNG powered Honda City will be made available at all the 45 Honda dealerships across the country. The model will come as a V grade and it will be retrofitted with a Honda approved CNG kit. The company has picked Rohan BRC to be the authorized dealer for this CNG kit. To live up to the customer's expectations, the CNG City will be offered with a two-year warranty. With the addition of this new variant, the complete City portfolio now consists of Corporate, E, S MT/AT, V MT/AT, V (Leather with Sunroof) MT/AT, V (AVN) MT/AT (new) and V MT modified for CNG kit fitment (new).
The Honda City CNG is equipped with ABS (Anti-Lock Braking System) with Brake Assist (BA), Dual SRS airbags and pre-tensioner seat belts on. The company has also introduced a new variant of the City – Option City Leather with AVN (Audio Visual Navigation). Although CNG might not appeal to everyone, the CNG powered City will be a stop gap method for Honda to please those looking for mileage, till the diesel powered City arrives in 2014.
Honda City Prices (ex-showroom, Delhi) –
City Corporate – Rs. 7,26,000/-
City E MT – Rs. 7,88,000/-
City S MT – Rs. 8,41,000/-
City S AT – Rs. 9,15,000/-
City V MT – Rs. 8,94,000/-
City V AT – Rs. 9,68,000/-
City V MT (modified)** (new) – Rs. 9,03,800
City V MT (AVN) (new) – Rs. 9,72,000/-
City V AT (AVN) (new) – Rs. 10,46,000/-
Cit V MT (Sunroof) – Rs. 9,78,000/-
City V AT (Sunroof) – Rs. 10,52,000/-
** Price without CNG fitment, CNG Kit: Rs.50,200/-, Installation Charges (Extra)