Honda Planning Two Utility Vehicles For India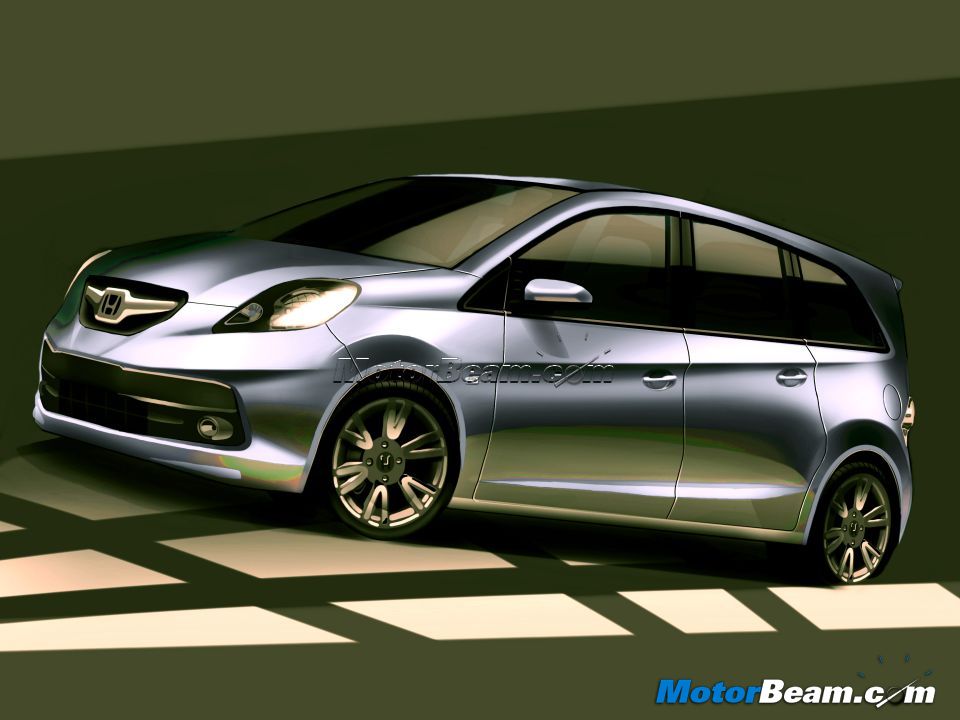 Honda is on full steam to gain significant market share in the Indian market by introducing products in crucial and booming segments to churn out big volumes and heat up the competition by taking on Maruti Suzuki and Hyundai. Recently the Japanese automaker unveiled the Amaze, which was one of the most anticipated cars of the year. Being a sub 4-metre car, the manufacturer expects good sales from their first diesel offering in India. The automaker is now focusing on the fastest growing segment of utility vehicles in the Indian market, which will see the introduction of an MPV and a compact SUV in the near future.
First up with the Brio based MPV which is expected to hit Indian showrooms later in 2014 powered by the latest 1.5-litre i-DTEC diesel engine seen on the Amaze. While the Honda Amaze rivals directly with the Maruti Swift DZire, the Brio based MPV is intended to give sleepless nights to the Maruti Suzuki Ertiga. Honda targets annual volumes of around 35,000 units with the Brio MPV and we expect heavy amount of localization with the MPV to offer competitive pricing. The compact SUV in question is the next generation Jazz based mini SUV, which is expected to hit the market in 2015 after the introduction of the next generation Jazz next year.
The Jazz based Honda Urban SUV concept was showcased at the 2012 Detroit Auto Show and it is also likely to feature the 1.5-litre i-DTEC diesel engine when launched in India. The compact SUV will measure less than 4-metres in length and will give a tough fight to the upcoming XA-Alpha SUV being prepared by Maruti Suzuki, which is expected to be seen in production guise next year. Honda has also announced development of smaller capacity diesel engines than the 1.5 i-DTEC to power entry level cars, that shows us how aggressively the Japanese automaker is following its strategies to take on a range of segments in the Indian market. Meanwhile take a look at our renderings of the Brio based MPV as well as Urban SUV.