Hyundai Alcazar Launch Delayed To May End
The 7-seater SUV was scheduled to launch on 29th April.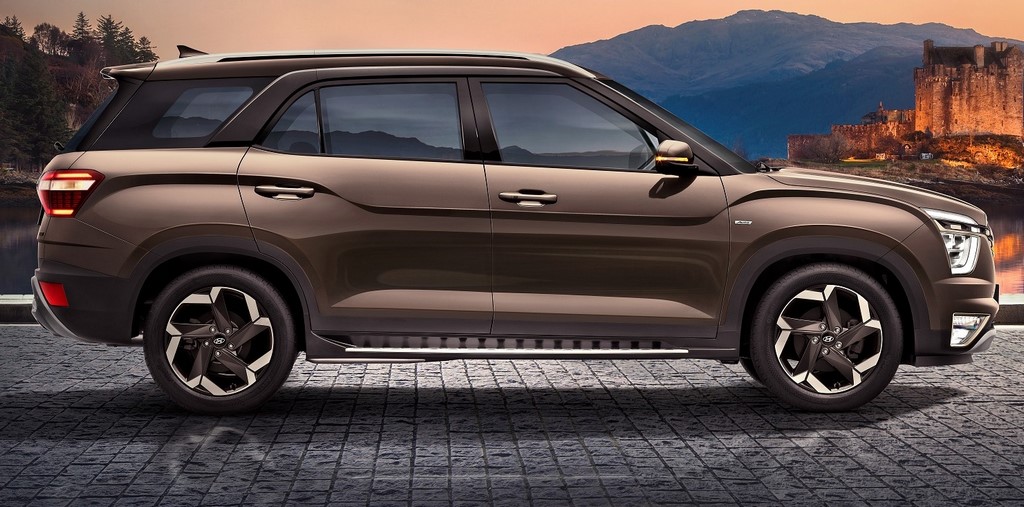 Due to the recent surge in COVID-19 cases across the country, the Hyundai Alcazar launch date has been pushed to next month. The three-row SUV was scheduled to hit the showrooms by 29th April.
Some dealerships has even started accepting unofficial bookings for the 7-seater SUV. The pricing of the Hyundai Alcazar will now be announced by the end of May while the launch date is still not clear.
Based on the same platform as the Hyundai Creta, the Alcazar gets a 150 mm longer wheelbase. The extra length accommodates the third row space.
In terms of styling, the Alcazar looks very similar to the Creta from the front profile. However, the grille gets a unique chrome detailing to differentiate the two. Even the front and rear bumper design is slightly different.
The extra length is immediately visible from the side profile and so are the new alloy wheels. There is a slight kink in the roofline for the extra headroom. C-pillar onwards there are some radical changes in terms of styling.
The Alcazar has a certain bulk to it with significantly larger set of tail lights. The changes between the two cars are more prominent at the rear.
The interior will get similar styling and layout apart from the upholstery colours and a more premium interior theme for the three-row SUV.
There will be an option for both 6- and 7-seater variants. The Alcazar will be offered with some unique colour options as well along with dual tone paint options.
Hyundai will be offering a 2.0-litre petrol motor producing 159 PS and 191 Nm of torque. It will be available with 6-speed manual or 6-speed automatic gearbox.
There will be a 1.5-litre diesel engine option good for 115 PS and 250 Nm of torque. It will also be offered with 6-speed manual and automatic transmission options.