Hyundai Ioniq 6 EV Makes Global Debut, Highly Aerodynamic – [Video]
Hyundai takes the covers off the all-new Ioniq 6, sports a coupe design, India launch likely
After teasing for a while, Hyundai has, now, officially unveiled its all-new Ioniq 6 EV for the global markets. The electric sports coupe, which might hit our shores some time later, has been designed inspired from Hyundai's Prophecy EV concept.
Though the Korean maker hasn't revealed much on the specifications front, the car will be built on the company's Electric Global Modular Platform (E-GMP) developed specifically for Hyundai Group's EVs.
It's likely to share its powertrains and battery packs with the current Ioniq 5 which comes with the option of 2 battery packs – 58 kWh and 77.4 kWh. It also sports 2 kinds of powertrains – 225 HP single-motor rear wheel drive and 321 HP dual-motor all wheel drive.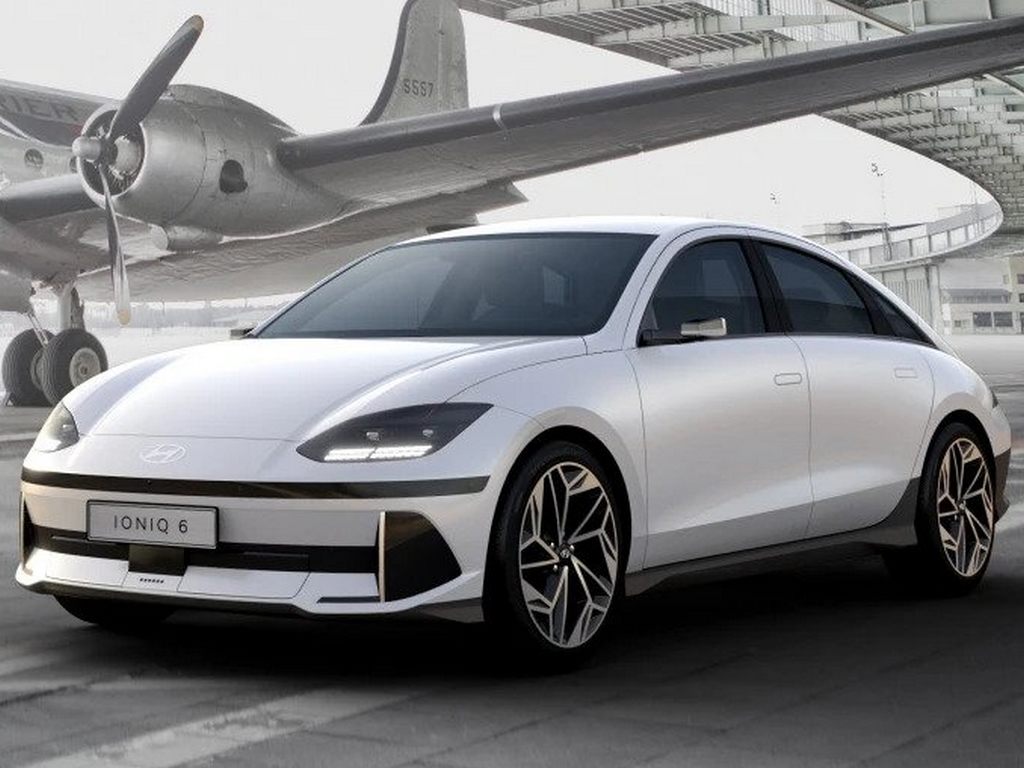 Due to its smooth flowing aerodynamic design, various reports say, the Ioniq 6 will be more efficient than the Ioniq 5 in terms of range as well as overall performance. Hyundai might also bring in an even more performance oriented N Line trim.
As far as design goes, Hyundai calls the Ioniq 6 as a streamliner stressing on the car's aerodynamics. It boasts of a drag coefficient of just 0.21 which is lower than that of the Tesla Model 3's number itself.
From certain angles at the front, the EV looks like the Volkswagen Beetle especially the curvy headlights, and the sloping bonnet. The front bumper features excessive detailing with a dual-tone recess. The headlights get a matrix LED treatment.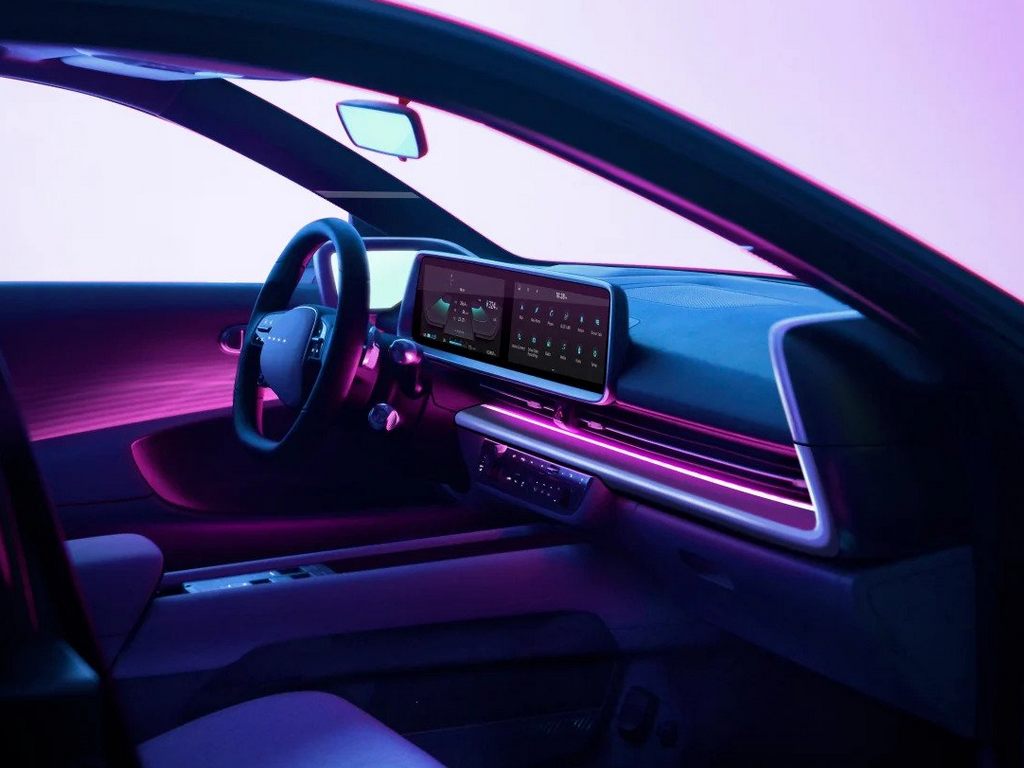 On the inside, the EV sports 2 big screens – 1 for the instrument cluster and the other 1 for the infotainment system. The centre console is a fixed unit housing a lot of traditional buttons. The twin-spoke steering looks traditional too.
The highlight of the interiors, though, is the purple coloured ambient lighting. The unified design philosophy has paved way for a clean-looking uncluttered inside which people will immediately feel at home. This same strategy was adopted by Tata Motors in its Avinya EV concept.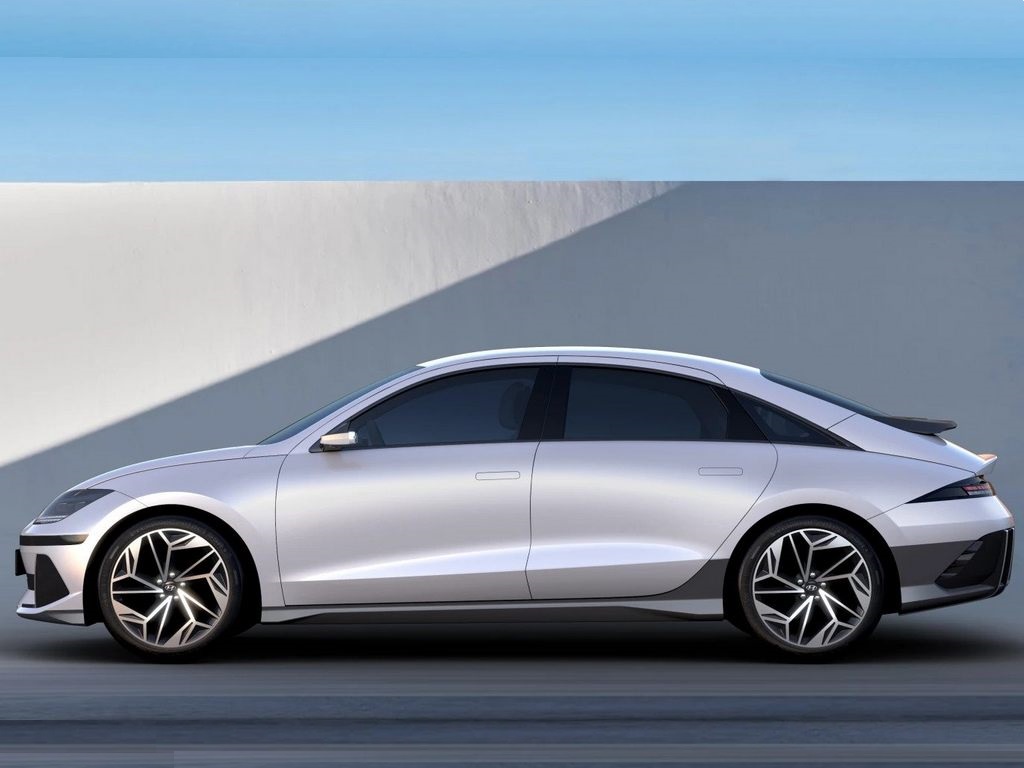 At the sides, the Ioniq 6 looks quite long with a large wheelbase. The web-like looking diamond cut alloy wheels get a dual-tone black and brushed silver finish. The bottom gets unique grey accents. The B and C pillars have been blacked out for a clean look.
The rear shouts Porsche everywhere right from the ducktail spoiler to the sloping roofline. The tail lamps get a massive dose of matrix LEDs like the Ioniq 5 while the bumper gets a dual-tone treatment like the front with large recesses segmented by vertical slats.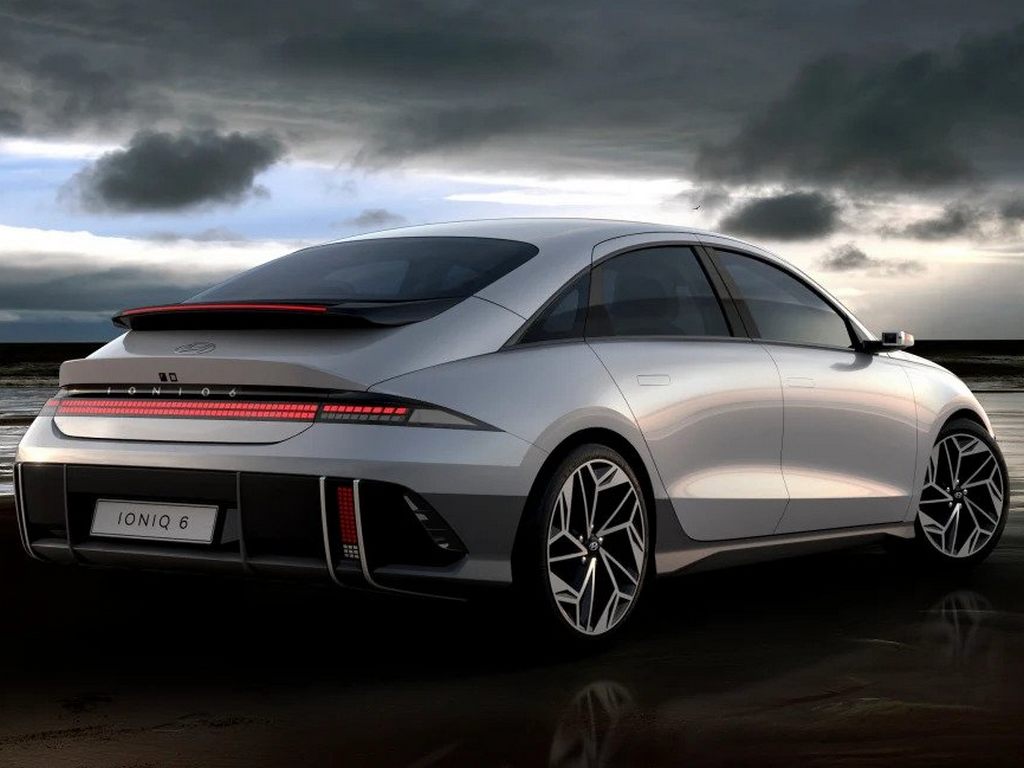 There might 12 colours on offer that includes matte shades as well. The Hyundai Ioniq 6 will retail at almost the same price as the Ioniq 5 and will also take autonomous driving to the next level.