Hyundai Unveils New i20 WRC Car For Their Third WRC Season
Hyundai has developed their new WRC car based on the new generation i20 and the company is optimistic about having a good run in the 2016 Championship.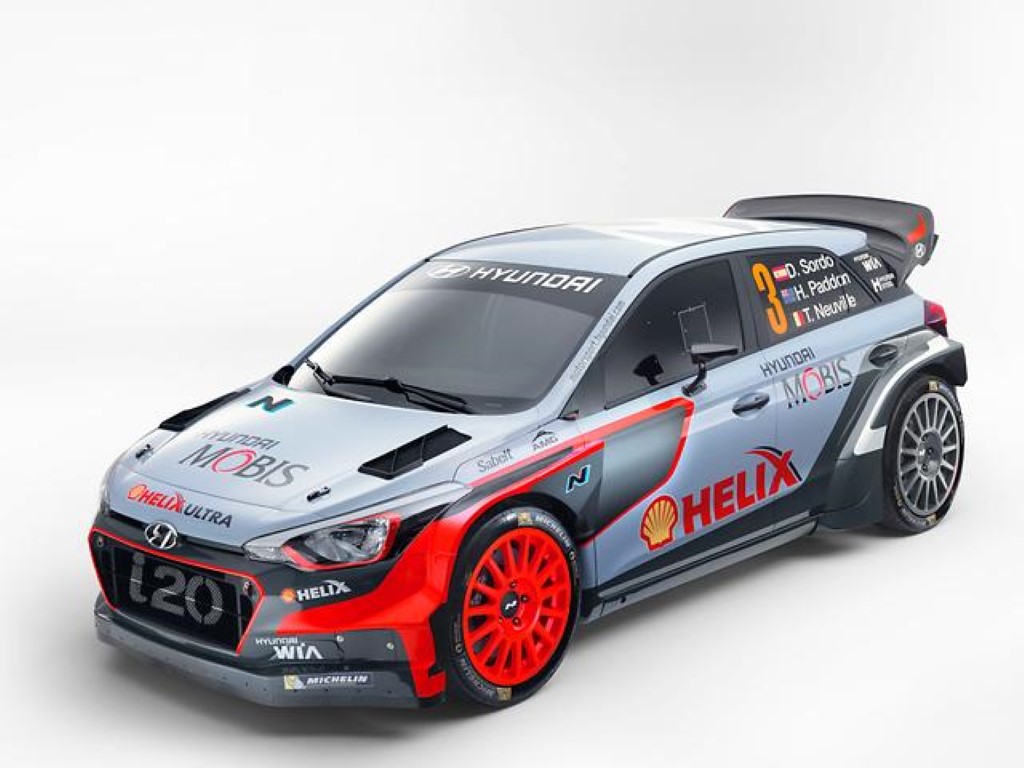 It is a known fact that Hyundai has been participating in the World Rally Championship (WRC) for the last two years. The automaker will be participating in the next season of the rally too and this season is going to be their third participation in WRC. The company has revealed the i20 WRC for this season and it is the all new (Elite) i20 completely dressed up in racing attire. The vehicle was shown to motorsport media at the factory's plant in Alzenau, Germany.
Hyundai had laid the foundation year in the rally for the first time in 2013 and they developed the i20 WRC car from scratch to compete in the 2014 rally. The car turned out to be reliable and it also got its maiden win. Then in the second season too Hyundai had a very good run. It was then that the company's engineers decided to come up with the new generation i20 WRC that will be competing in the Monte Carlo leg in 2016. The vehicle has been developed after being tested for 8000 kms.
Hyundai will be participating with three cars in every round of the 2016 Championship. The Monte Carlo championship will have two new generation i20 cars and one from the older lot while the Rally Sweden will have all three identical cars. The car-driver composition will differ from event to event and the team will have complete flexibility in their strategies.
The new i20 WRC car gets a redesigned livery too. Shell and Mobis are the team's partners and their names are quite nicely put on the vehicle. Hyundai Shell World Rally Team and Hyundai Mobis World Rally Team will be the two participating teams. Kevin Abbring will continue to serve as Hyundai's Motorsport test driver and he will also help develop the team's 2017 car and R5 activities. The R5 car is also based on the all new i20 and it will be revealed soon.