Jawa BS6 Launched, Priced From Rs. 1.60 Lakh
BS6 versions of the Jawa Standard and Jawa 42 have been launched in India.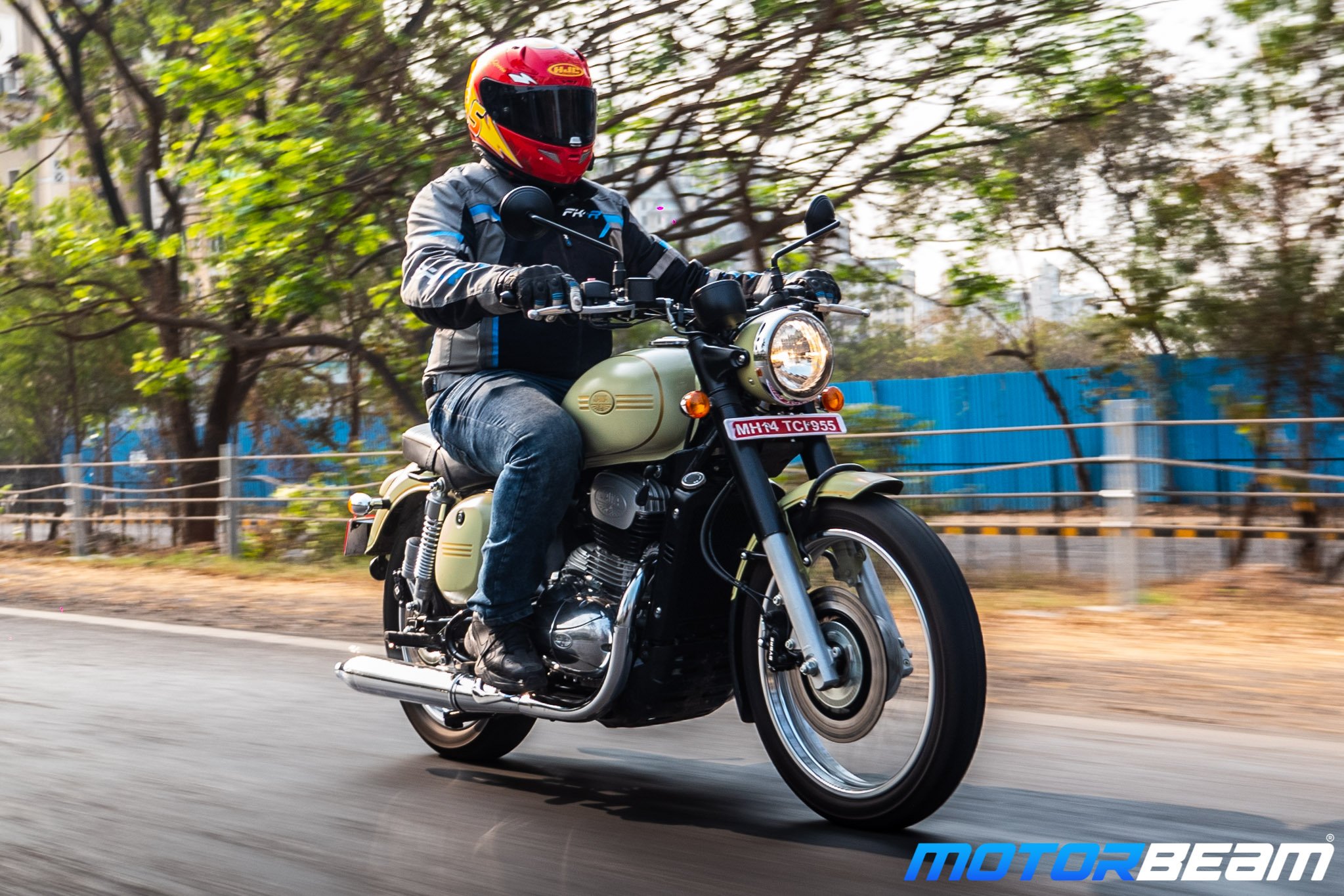 Jawa has launched BS6 versions of its bikes. The motorcycles are available with single-channel ABS and dual-channel ABS options and the price hike from BS4 to BS6 is in the range of Rs. 4500/- to Rs. 10,000/-. The company has upgraded both the Jawa Standard as well as the Jawa 42 to meet the upcoming BS6 norms.
Jawa has stated that they have managed to update the engine to BS6 without any drop in power and torque figures, thus the 293cc, single-cylinder, liquid-cooled engine continues to produce 27 HP and 28 Nm. The motorcycles come mated to a 6-speed gearbox.
Jawa BS6 Price
Jawa Standard
– Single-Channel ABS
* Black – Rs. 1.73 lakh
* Grey – Rs. 1.73 lakh
* Maroon – Rs. 1.74 lakh
– Dual-Channel ABS
* Black – Rs. 1.82 lakh
* Grey – Rs. 1.82 lakh
* Maroon – Rs. 1.83 lakh
Jawa 42
– Single-Channel ABS
* Starlight Blue – Rs. 1.60 lakh
* Haley's Teal – Rs. 1.60 lakh
* Lumos Lime – Rs. 1.64 lakh
* Comet Red – Rs. 1.65 lakh
* Galactic Green – Rs. 1.65 lakh
* Nebula Blue – Rs. 1.65 lakh
– Dual-Channel ABS
* Starlight Blue – Rs. 1.69 lakh
* Haley's Teal – Rs. 1.69 lakh
* Lumos Lime – Rs. 1.73 lakh
* Comet Red – Rs. 1.74 lakh
* Galactic Green – Rs. 1.74 lakh
* Nebula Blue – Rs. 1.74 lakh
(all prices, ex-showroom)