Kawasaki Ninja ZX-14R Gets White Colour Option In India
The Kawasaki Ninja ZX-14R superbike will now be available in a shade of white. The white shade looks simple and classy unlike the striking and aggressive green colour.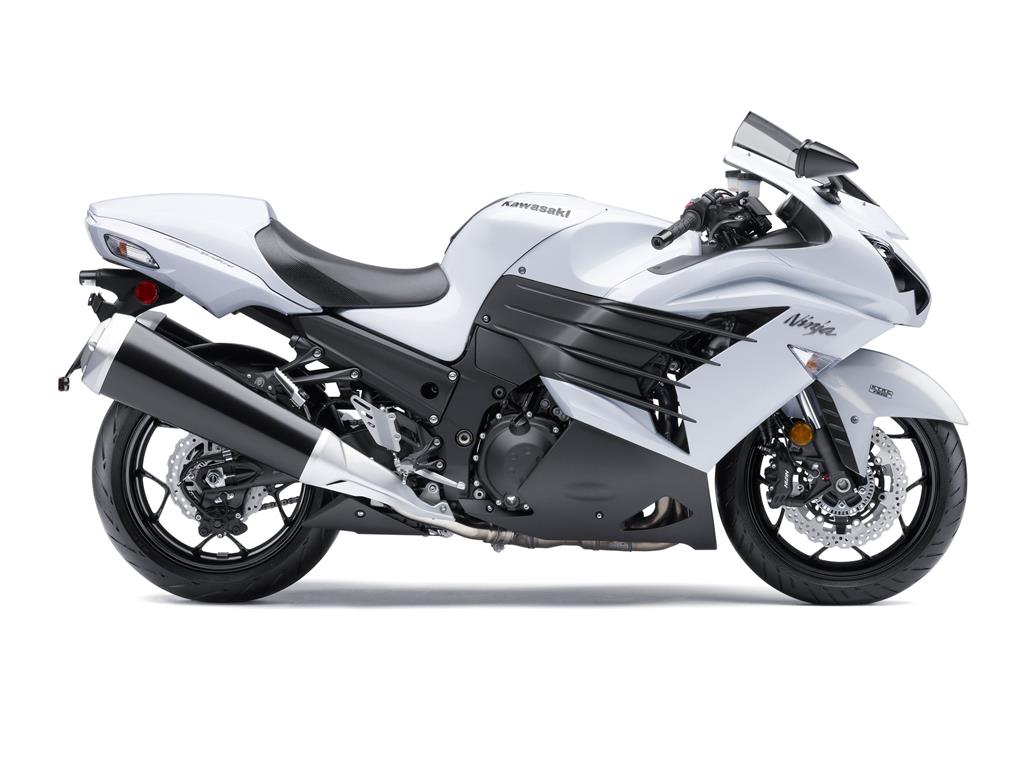 The Kawasaki Ninja ZX-14R is a mad bike and an absolute joy to ride. The superbike that churns out oodles of mind-boggling performance also looks really crazy. The first ever Ninja ZX-14R was introduced to the world in 2005 and the bike was launched in India in September 2014. The superbike draws power from a 1441cc inline-four engine and this motor is claimed to be the most powerful engine produced by Kawasaki. The powerplant gives out 200 PS of power at 10,000 RPM and 162.5 Nm of peak torque at 7500 RPM. The engine is mated to a 6-speed gearbox and the sprint from 0-100 km/hr takes just 2.9 seconds while top speed is limited to 299 km/hr.
Until now, the Kawasaki ZX-14R was available only in green colour in India. Now, the Japanese bike manufacturer has added another colour to the line-up and it is white. Earlier, the ZX-14R 30th Anniversary Edition was launched in a red and grey colour scheme. The ZX-14R looks great in white, no doubt about that, but somehow we feel that the evil green colour brings out the true character of the bike. All the sculpts and curves of the bike that look so striking in green don't really stand out in white. However, it is a great move by Kawasaki to make the bike available in a new colour because not everyone has the same tastes and some buyers would surely prefer white over green.
The Kawasaki Ninja ZX-14R is priced at Rs. 17.66 lakhs (ex-showroom, Mumbai). Such pricey bikes are bought by only a limited set of buyers and yet Kawasaki has shown full optimism in launching all its latest products in India. Right from the Ninja 300 to the ZX-14R, there is something for everyone. Kawasaki sells its big bikes in India via its own network, while the locally assembled motorcycles are sold via Bajaj who is a very established player in the market. The CKD models are offered with sales and after-sales support in every major city across the country.
Source – Motoroids.com