Kia Niro EV Showcased At 2020 Auto Expo
The Kia Niro EV claims to offer a range of around 450 kms.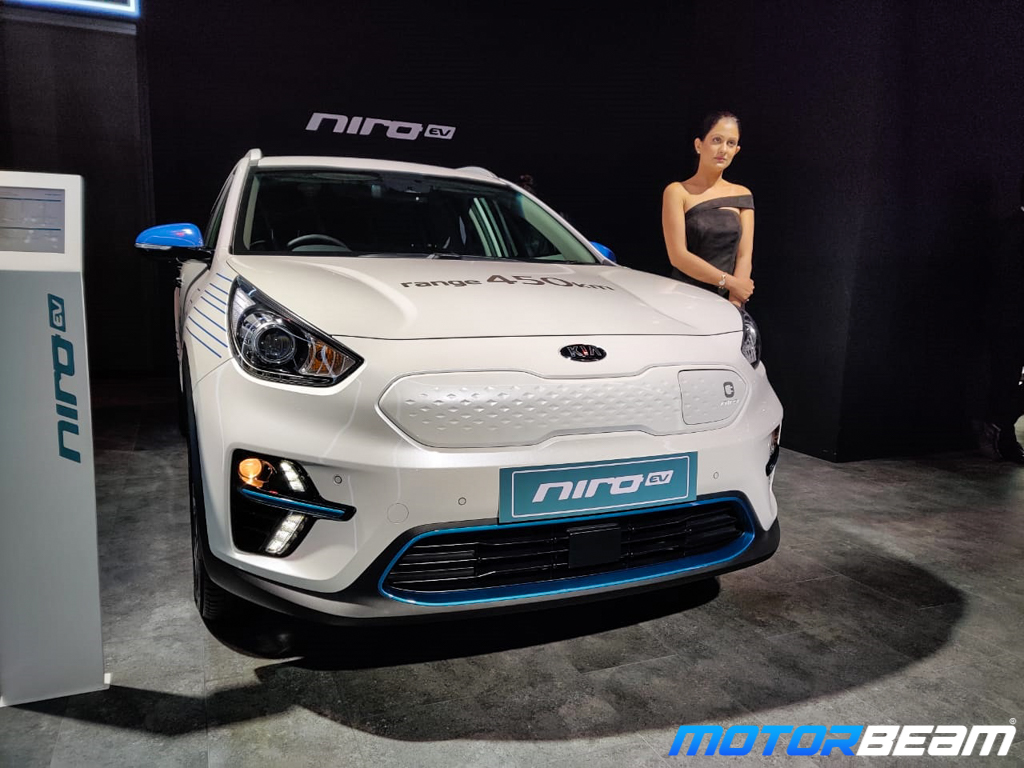 Kia has come to the 2020 Auto Expo with a few cars in their booth. One of the main attractions is the Kia Niro EV. The car has been on sale for some time now in the US and European markets. The Car rivals the likes of the Nissan Leaf, Hyundai Kona EV and The Chevrolet Bolt in the aforementioned markets.
The Niro EV is an entry-level crossover with an electric heart. The car gets a claimed EPA range of 450 kms on a single charge through a 64 kWh battery pack. The permanent magnet electric motor in the Niro EV makes about 201 horsepower and 221 Nm of torque. The car also boasts a fast charge feature applicable with DC fast charging units, which will get the Niro EV to 80% in 1 hour.
The Niro EV is one of the normal, mainstream looking EV's there is on the market. This can be explained because of the internal combustion engine counterpart that Kia also sells. The car also comes with a slew of safety features and autonomous driving features that include lane keeping, adaptive cruise control, etc.