KTM Duke 200 Price Hiked By Rs. 8000/-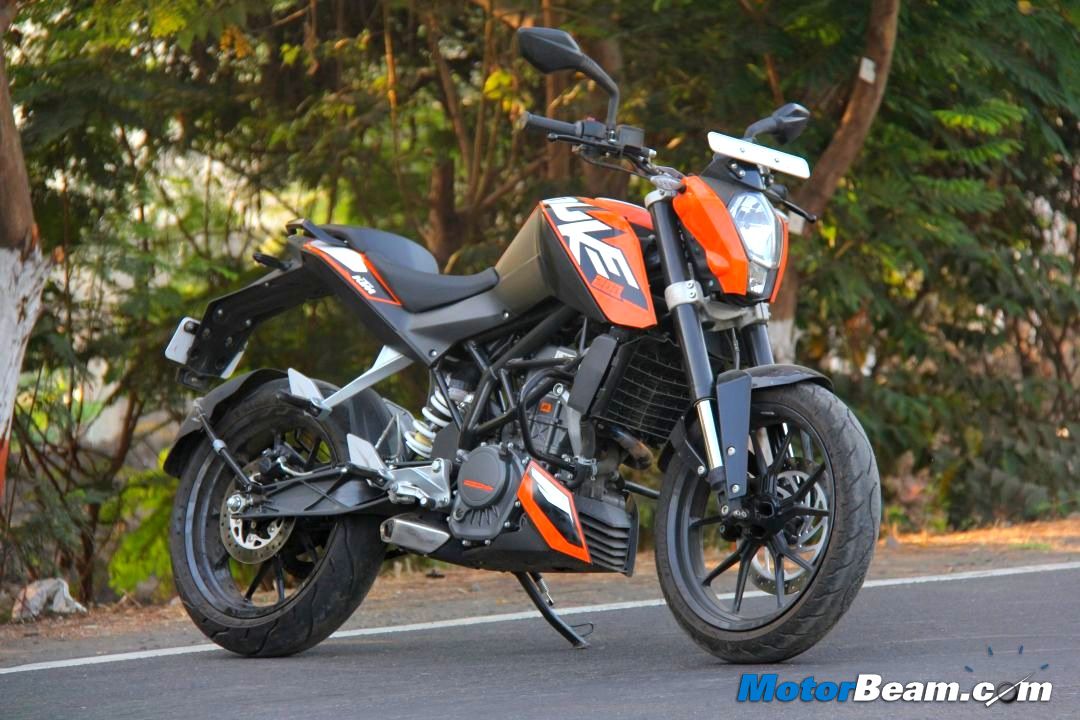 KTM Duke 200 is the first bike launched by the Austrian motorcycle maker in India. Ever since its launch, the bike has grabbed the attention everywhere with its theme color, orange. With the amount of power it offers, it became one of the favorites for the bikers who were looking for a strong performer. The Duke 200 is manufactured by Bajaj Auto, which holds a stake of 47 percent in the Austrian firm. The company has recently conducted a racing event for the proud owners of the Duke 200. Raceline stickers too were launched to give the Duke racing apperance.
The KTM Duke 200 was launched at an introductory price of Rs. 1.17 lakh (ex-showroom Delhi). Priced at a premium, the Duke 200 still holds a value for money proposition for its customers. The output one can extract from this beast is much more than what one has to pay to own it. The company has now increased the price of the Duke 200 by Rs. 8000/- to Rs. 13,000/- (ex-showroom, Delhi). Looks like the company is following a bottom-up approach when it comes to pricing. The price hike will still not deter the bike enthusiasts from owning their Duke.
What hits as a surprise here is that the company has hiked the prices when majority of the car and bike makers offer discounts, thanks to the festive season that has just started. But, this bike which is always ready to race and roars on the road, will be one of the top options among the customers. The KTM Duke 200 comes with a 199.5cc single-cylinder, 4-stroke, liquid-cooled engine. It produces a peak power of 25 HP and a peak torque of 19.2 Nm.