KTM RC 390 vs Kawasaki Ninja 300 – Spec Comparo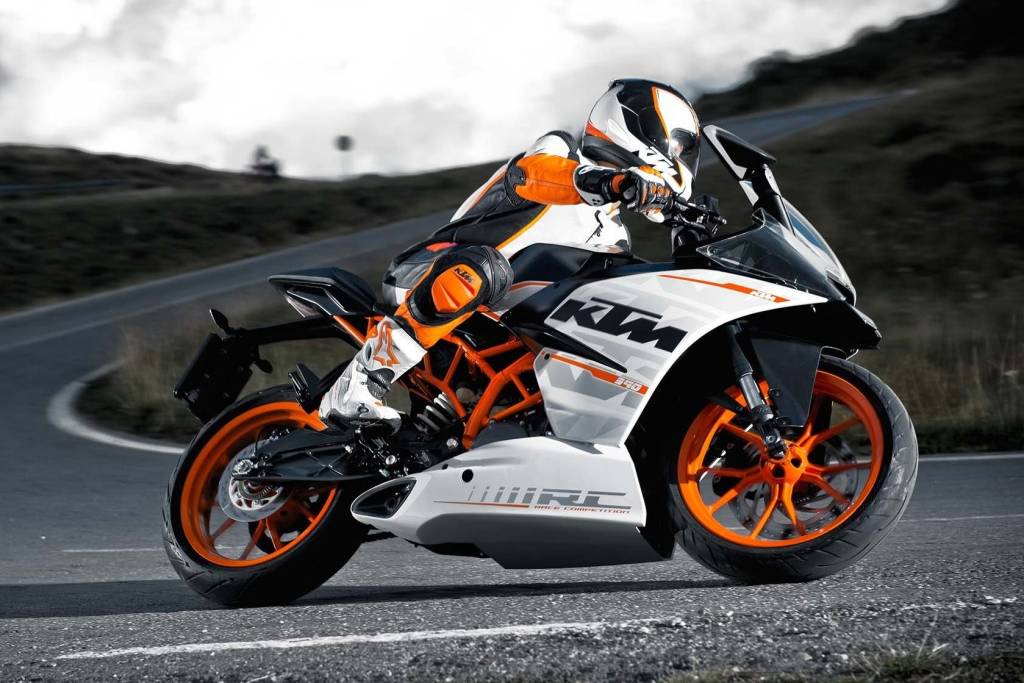 KTM India has just launched the RC 390 which is a full-faired version of the Duke 390. The RC 390 features similar specifications as its Duke sibling but yet it looks significantly different. The KTM RC 390 will be fighting it out head-on with the Japanese Kawasaki Ninja 300 and both bikes share showroom space with each other, so it won't be wrong to say they are distant cousins.
The KTM RC 390 is one hell of a looker. The design is very eye-catching, especially with those bright orange wheels and frame. The fairing gets a partial white paint in which the company's name is flashed. The bike is attractive and it is going to generate a lot of attention wherever it goes. So, while the Duke 390 offers great performance with naked looks, the RC 390 adds up quite an amount of jazz with the fairing to complement the performance.
The Kawasaki Ninja 300 replaced the Ninja 250R. While the Ninja doesn't come with bright wheels or body frames, it does manage to look massively appealing. This bike too features a full-fairing and the overall design theme is very sporty. The Ninja 300 is available in two choice of colours too, but the green shade really steals our hearts away. While ABS isn't offered on the Ninja 300, the RC 390 gets it as standard.
Powering the RC 390 is a 373.2cc engine while the Ninja 300 is powered by a slightly lower capacity engine, the Kwacker uses a twin-cylinder unit. In terms of power (43.5 PS vs 39 PS) and torque (35 Nm vs 27 Nm), the RC 390 marches ahead of the Ninja 300 by a good amount margin. The RC 390 is slightly lighter than the Ninja and it also features a much shorter wheelbase. The seat height is more on the RC as compared to the Kawasaki.
The KTM RC 390 offers a lot over the Kawasaki Ninja 300. But what does the regular Indian buyer see first? Price, right? Coming to the pricing of both these bikes, KTM has managed to price the RC 390 very very aggressively compared to the Ninja 300. The difference of almost Rs. 1.5 lakhs is too big to ignore. The RC 390 offers a blend of good looks and performance at a very value for money price and the Ninja 300 now feels downright expensive. However one must not forget, the Ninja 300 is the more comfortable bike here but Kawasaki needs to reduce the price if it wants to stay valid in this segment.
KTM RC 390 vs Kawasaki Ninja 300 – Specs Comparo
*prices are ex-showroom, Delhi.