MINI Cooper Launched In India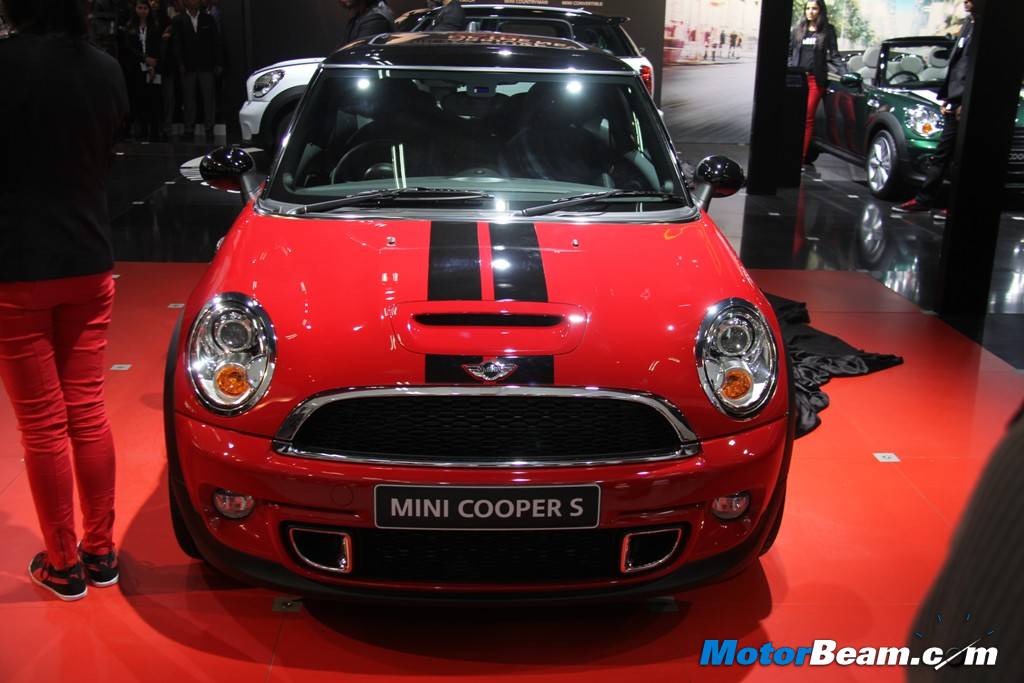 On the occasion of 11th Auto-EXPO, BMW the German premium luxury brand after having sweet taste of success now brought in its British siblings into India. This cute little mean-machine will be available through 3 dealerships (2 in Delhi and 1 in Mumbai), as of in this year. To drive Minis out of those dealerships, you need to pay Rs.24.9 to 31.99 lakhs (all prices ex-Showroom Delhi). To begin with BMW has chosen four of its models viz :
–         Mini Cooper : a premium hatchback
–         Mini Cooper S : with S meaning Sports
–         Mini Cooper Convertible : an open top hatch
–        Mini Cooper S Countryman : an SUV
We will quickly see what is in there for us all the Minis:
–        Mini Cooper (Rs. 24.9 lakhs ): It's a premium hatchback and starting point of Mini range. It has 1.6 liter petrol engine producing 122 BHP (90kW) @ 6,000 rpm with torque figure 160Nm @ 4,250 rpm. With all these power it can take you to 197 Kmph and that speed can be reached quite easily as it can clock 0-100km/h in just 10.4 seconds.
There two cars available in India which can be considered as competitors. Those are VW Beetle and Fiat 500. There is large difference in price of Fiat 500 and Mini. We have to keep in mind that all these cars are Legends representing countries i.e. Mini stands for Briton Beetle stands for Germany and 500 standing for Italy.
Few more cars coming in which may stand against Mini are Audi A1 and Mercedes A-Class.
–        Mini Cooper S (Rs. 27.9 lakhs ): As we can guess, here "S" stands for sports. This mini gets 1.6 litre petrol unit which producing whopping 184 BHP. That means more than "100 BHP/Liter" and that very impressive. It also gets all black interior which are customizable of course.
–        Mini Cooper Convertible : (Rs. 29.99 lakhs ) : If you want to feel the breeze in your hair and go on long journey under the open sky then this is the Mini for you. It is convertible version of Mini Cooper with Soft top.
–        Min Cooper Countryman (Rs. 31.99 lakhs): While all three above being cute little hatches. This one is big and muscular cross over SUV. It shares the engine with Cooper but enjoys the benefit of 'Can-Go-Anywhere' attitude. It has higher ground clearance and optional all wheel drive to support its attitude.
So are you ready to own this legend or you still think it is worth to wait and watch out for Audi and Mercedes. But take my words Mini is completely in different league and you will enjoy and feel satisfied for owning one.