Nissan Could Manufacture New X-Trail In India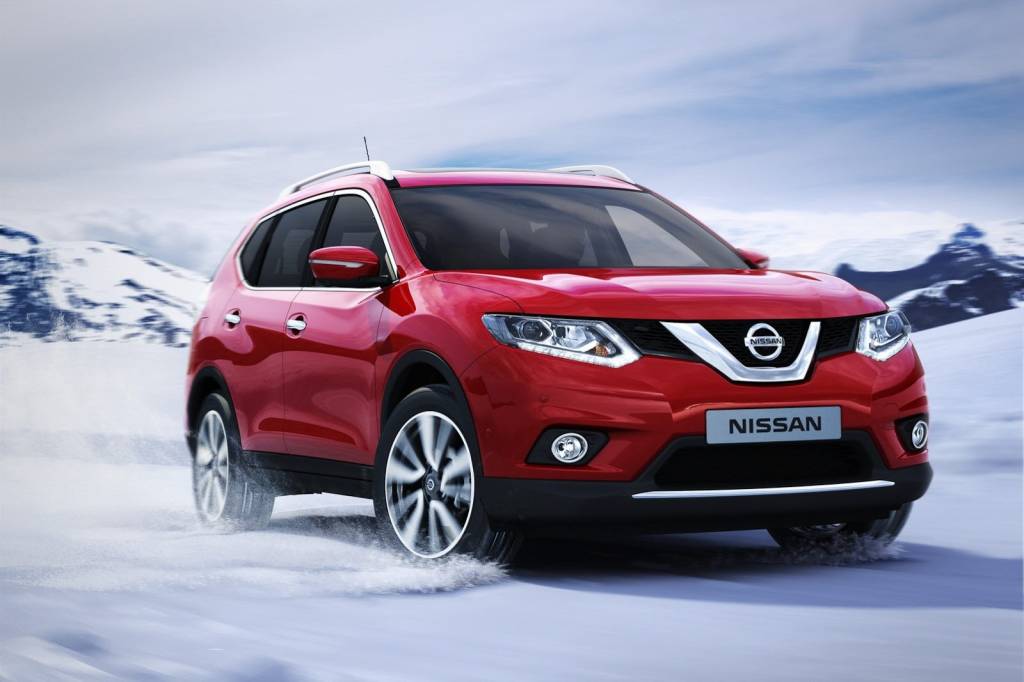 Nissan sold 0 units of the X-Trail in India last month but that could change as the Japanese automaker has recently unveiled the third generation of the X-Trail, which looks stunning in every way. What gets even better is the fact that the all new Nissan X-Trail will be manufactured in 9 locations across the globe and the Renault-Nissan facility at Oragadam in Chennai, India is likely to be one of them. The all new X-Trail will be sold in 190 countries and will be badged as the Rogue in the USA.
So where all will the new Nissan X-Trail be manufactured/assembled? Russia, Japan, China, Thailand, Indonesia, Malaysia, Korea and USA are likely to be the 9 places. This means, Nissan is betting heavily on the new X-Trail to get the automaker huge volumes as the product has amazing scope in the crossover loving world. The new Nissan X-Trail is underpinned by Renault-Nissan's new Common Module Family (CMF) architecture. This gives huge cost benefits to the alliance as several vehicles use similar materials.
The third generation Nissan X-Trail looks stunning inside-out. The styling is spot on and the interiors are laden with features. The new X-Trail comes with the option of 7-seats which is sure to boost its appeal in the Indian market. If Nissan manufactures the X-Trail in India, it would easily be priced under Rs. 20 lakhs. However the company is likely to locally assemble it and maybe in the distant future, local manufacturing could become a possibility. Currently Nissan exports majority of its output from Chennai and could make the India plant a hub for X-Trail exports. The new X-Trail will retain the 2.0-litre diesel engine which produces 150 BHP and 320 Nm.
[flickr size="center" float="medium"]http://www.flickr.com/photos/motorbeam/9718101720/[/flickr]
[flickr size="center" float="medium"]http://www.flickr.com/photos/motorbeam/9718102762/[/flickr]
[flickr size="center" float="medium"]http://www.flickr.com/photos/motorbeam/9714869863/[/flickr]
[flickr size="center" float="medium"]http://www.flickr.com/photos/motorbeam/9718102820/[/flickr]
[flickr size="center" float="medium"]http://www.flickr.com/photos/motorbeam/9714870973/[/flickr]
[flickr size="center" float="medium"]http://www.flickr.com/photos/motorbeam/9718102888/[/flickr]
[flickr size="center" float="medium"]http://www.flickr.com/photos/motorbeam/9714871361/[/flickr]
[flickr size="center" float="medium"]http://www.flickr.com/photos/motorbeam/9714870491/[/flickr]
[flickr size="center" float="medium"]http://www.flickr.com/photos/motorbeam/9718102322/[/flickr]
[flickr size="center" float="medium"]http://www.flickr.com/photos/motorbeam/9714870215/[/flickr]
[flickr size="center" float="medium"]http://www.flickr.com/photos/motorbeam/9718102086/[/flickr]
[flickr size="center" float="medium"]http://www.flickr.com/photos/motorbeam/9718101924/[/flickr]
[flickr size="center" float="medium"]http://www.flickr.com/photos/motorbeam/9718103266/[/flickr]
[flickr size="center" float="medium"]http://www.flickr.com/photos/motorbeam/9714871447/[/flickr]