Nissan Signs 10-Year Agreement With Ennore Port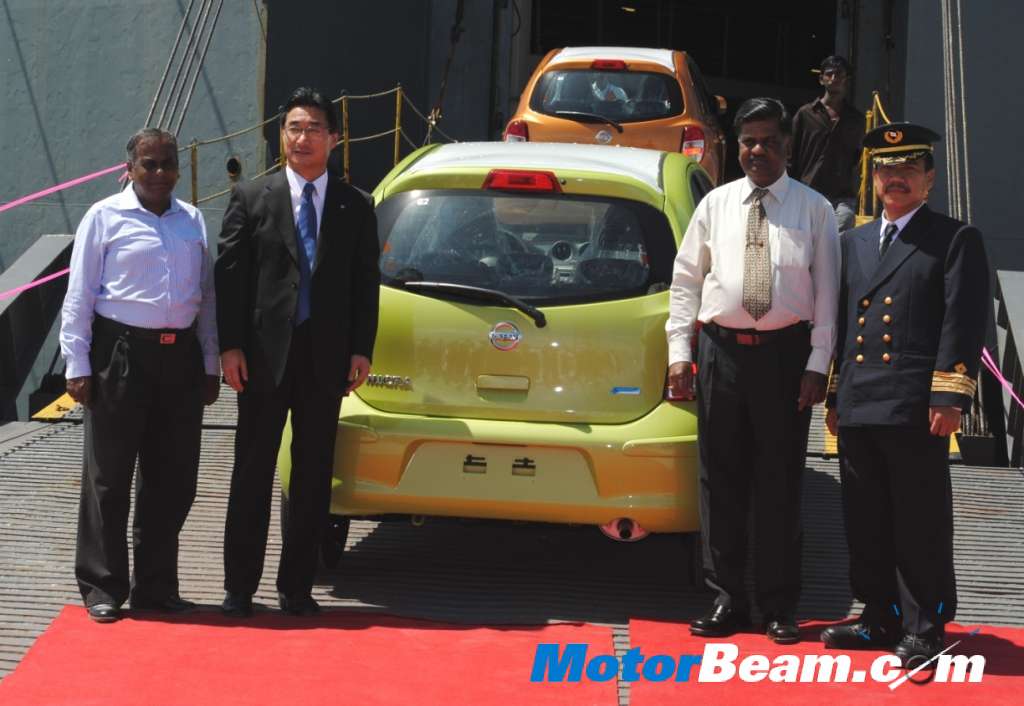 Nissan has signed a 10-year agreement with Ennore Port Limited for export of its vehicles to several offshore countries. Both companies signed their first MoU for similar operations in 2008, however export operations were started in 2010. Nissan gets several benefits in the new contract for a long term period of 10 years. The automaker duo of Renault and Nissan have been exporting their vehicle range in adequate numbers from their Indian manufacturing facility situated in Chennai.
Renault-Nissan have been exporting their cross-badged sedans, Sunny and Scala, while the hatchback segment includes Micra and Pulse along with Renault's CUV, Duster. The revised agreement will offer the facility of free parking of the consignment for the first 15 days on the port besides the Japanese automaker can also enjoy concession on handling of up to 60,000 units a year.
The Ennore Port will also provide priority to the handling of Nissan units. Both companies have the right to terminate the agreement with a notice period of three months. If Nissan and Renault export their vehicles from any other port other than Ennore or Chennai port, the agreement will stand cancelled.
Nissan and Renault have exported over 2.5 lakh units since 2010 and have aggressive plans to multiply the number of its total exports. The upcoming Nissan compact utility vehicle, Terrano, and Datsun cars will also be exported at a later stage. Ennore port is majorly indulged in trade operations of rock minerals and chemical liquids and the Japanese automaker is the first to export its vehicles via the Ennore Port.