Pajun To Become Entry Level Porsche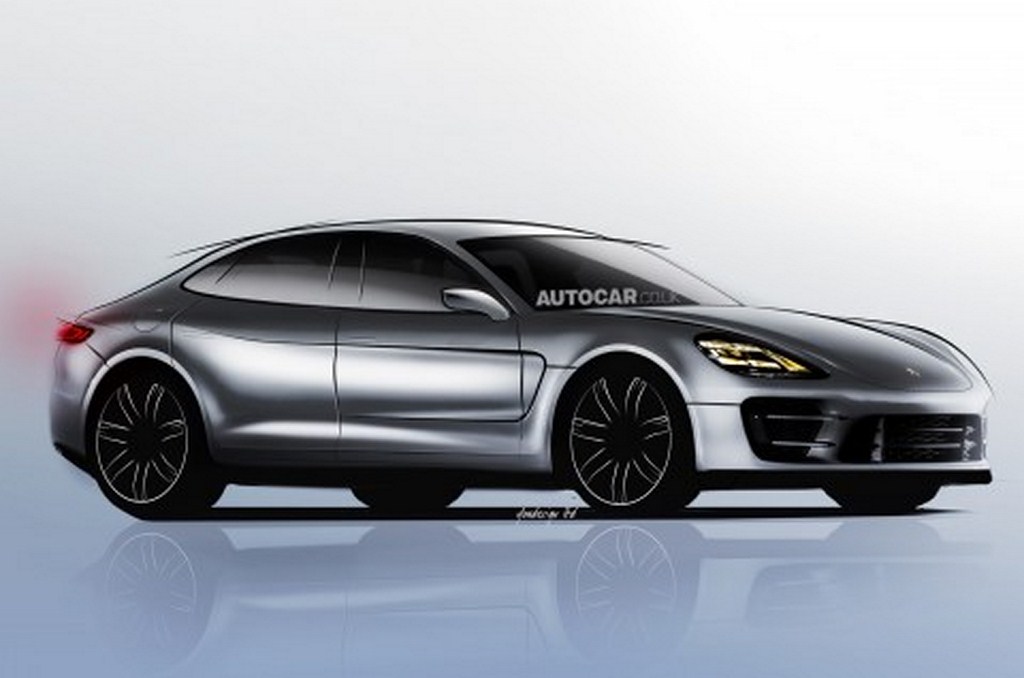 According to sources, the German company is planning to roll out its baby Panamera, Pajun (name derived from 'Panamera Junior') to rival the Mercedes E-Class, Audi A6 and BMW 5-Series. Porsche would be entering the mainstream market segment by introducing the Pajun. The car is expected to be a five door fastback positioned on a smaller scale than the Panamera. The Pajun is expected to be built on the next-generation Volkswagen Group's MSB platform. The MSB platform is also going to be used under the next-generation Panamera as well, with rear-wheel-drive and all-wheel-drive architecture.
According to sources, the Porsche Pajun will be offered only with V6 engines, with power outputs ranging from 260 BHP for the basic variants up to 420 BHP and 560 Nm of torque for the Pajun Turbo, and 520 BHP and 680 Nm of torque for the Pajun Turbo S. The vehicle is likely to be equipment-rich, featuring ceramic brakes with the engine mated to dual-clutch PDK transmission, four-wheel drive, air suspension, torque vectoring, and much more. This will make this entry level Porsche stay true to the brand's image of offering feature loaded technology.
Auto analysts expect a global market figure of 9,70,000 units from the premium E-segment cars this year. By introducing the Pajun in the market, Porsche can achieve its production goal of selling out 2,00,000 units annually by 2018. The global launch of Pajun is expected sometime in 2016. The company is expected to price the car aggressively in order to take on its premium E-segment rivals like the 5-Series, A6 and E-Class and Jaguar XF that account for more than 70 percent of global sales in the segment. It remains to be seen if the Pajun cannibalizes the A6.
Source – Autocar UK