Pete's Launches 3 Stage Tuning Package For 1.8L TSI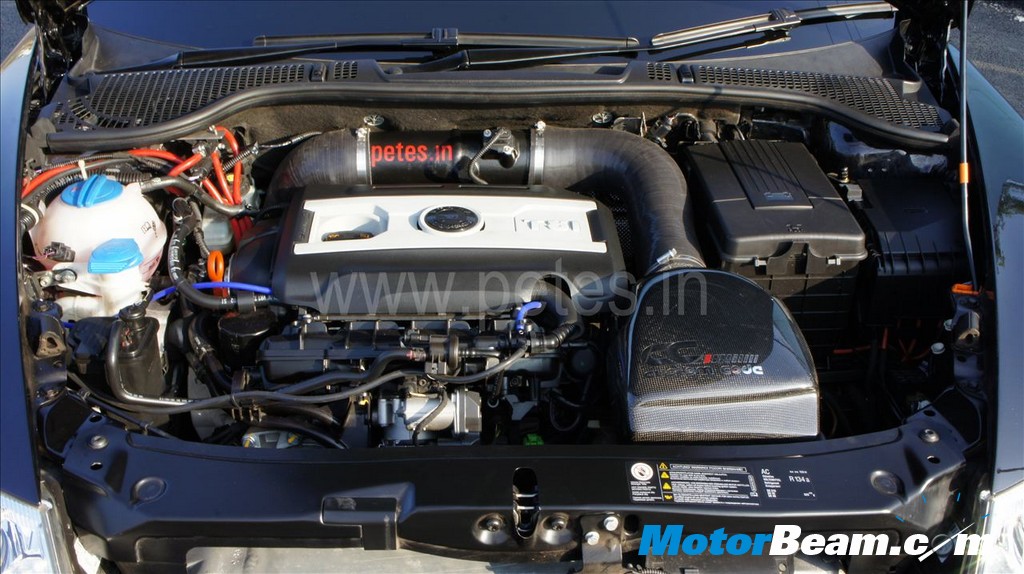 Pete's Automotive Products, a well known brand in India among tuning lovers and performance hungry people has come up with Stage 2 and Stage 3 Packages in India with technical assistance from JBS Autodesigns and Custom Code UK. The Stage 2 and Stage 3 packages helps you to bump up the power massively for cars running the 1.8 litre TSI engine namely Skoda Laura, VW Passat and the Audi A4. The two stages catapult power from 160 BHP to 320-340 and a whopping 360-400 BHP respectively by just tinkering with the standard clutch and engine internals ensuring smooth and reliable power with quicker throttle response. Pete's had launched the Stage 1 Package (200-210 BHP) 4 months ago and has launched the Stage 3 kit now.
The Stage 2 and 3 packages have been developed over months of testing and research with JBS and Custom Code technicians and is now one of the most reliable packages for the 1.8 Litre engine if you are not satisfied with the current stock power delivery levels. The following are the 3 stage packages available and the approximate power enhancement it will provide –
Stage 1 – 200-210 BHP – Rs. 46,500/-
Stage 2 – 320-340 BHP – Rs. 7.5 lakhs
Stage 3 – 360-400 BHP – Rs. 11 lakhs (includes everything from suspension, brakes, exhaust, etc)
For those who do not know about Pete's Performance, it is an Indian tuning and modification firm dealing many with engine and ECU modifications for increased power output. It began its operations in the year 2005 and after collaborating with many leading tuning firms has become a well known firm when it comes to tuning cars. Presently Pete's is associated with more than 40 world renowned performance product brands. Today Pete's has over 35 dealers around the country and are in the process of increasing its presence.