SCOOP – Piaggio To Launch Liberty Scooter In India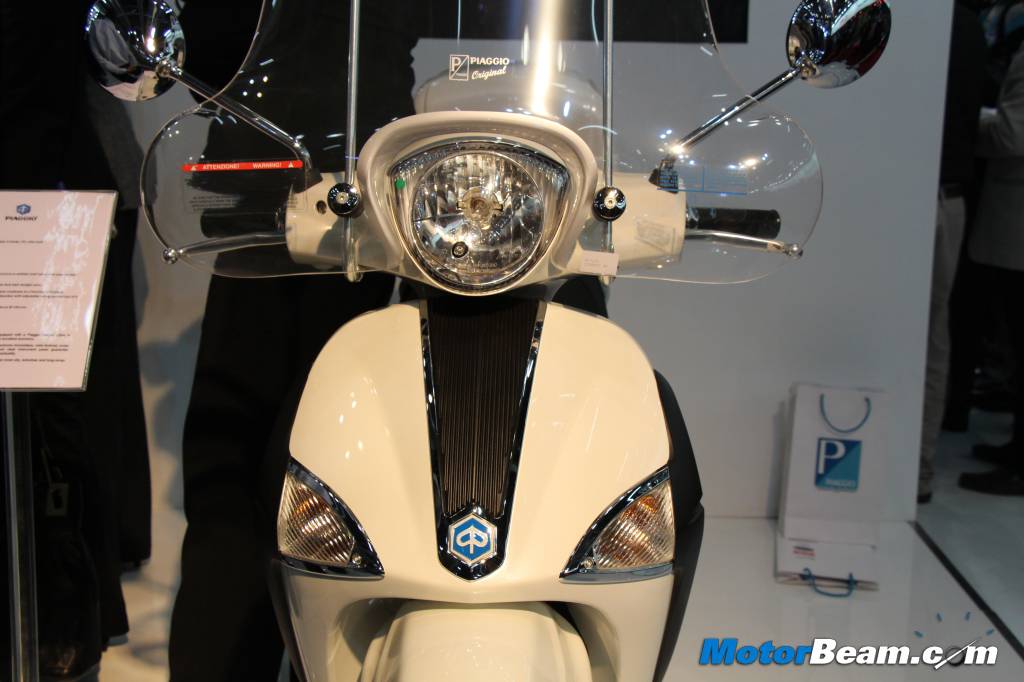 You read this first on MotorBeam. Piaggio has given the green light to the Liberty scooter for launch in the Indian market. The Piaggio Liberty was showcased at the 2014 Auto Expo and unlike other scooters available in the country, this one is a step-through. Piaggio has got positive response from customers at the biennial motor show and is now working on launching the product in the domestic market. Suppliers are currently working on the parts required to manufacture the scooter which will be produced at the company's Baramati facility.
The Piaggio Liberty will get a 125cc engine but it won't be the same 3-valve unit from the Vespa, it will instead be a different engine for better fuel efficiency. The company is targeting a price of Rs. 5000/- more than the market leading Honda Activa. The Piaggio Liberty which was on display in India had a load of features and the company plans to offer most as standard. Thus this step-through automatic scooter will get a pull-out passenger foot board, electronic immobiliser, 240 mm front disc brake, etc. Accessories like a long front windscreen and rear luggage rack will be offered at the dealer level.
Like the Vespa, the Liberty too has heavy retro styling and should help Piaggio get volumes in the scooter segment. The Italian automaker has put up a large production facility in Maharashtra but is yet to exploit its benefits. Piaggio also plans to bring in more scooters including the MP3 three-wheeler and the Vespa 946, the latter being priced at an exorbitant Rs. 8 lakhs! The Vespa 125 is offered in three variants and Piaggio is waiting to see which product isn't selling, with plans to discontinue the same. Post the launch of the Vespa VX, sales of the LX have picked up and the price gap between the LX and recently launched Sport is a good Rs. 10,000/-.