PMV Eas-E Launched In India, Priced At Rs. 4.79 Lakhs [Video]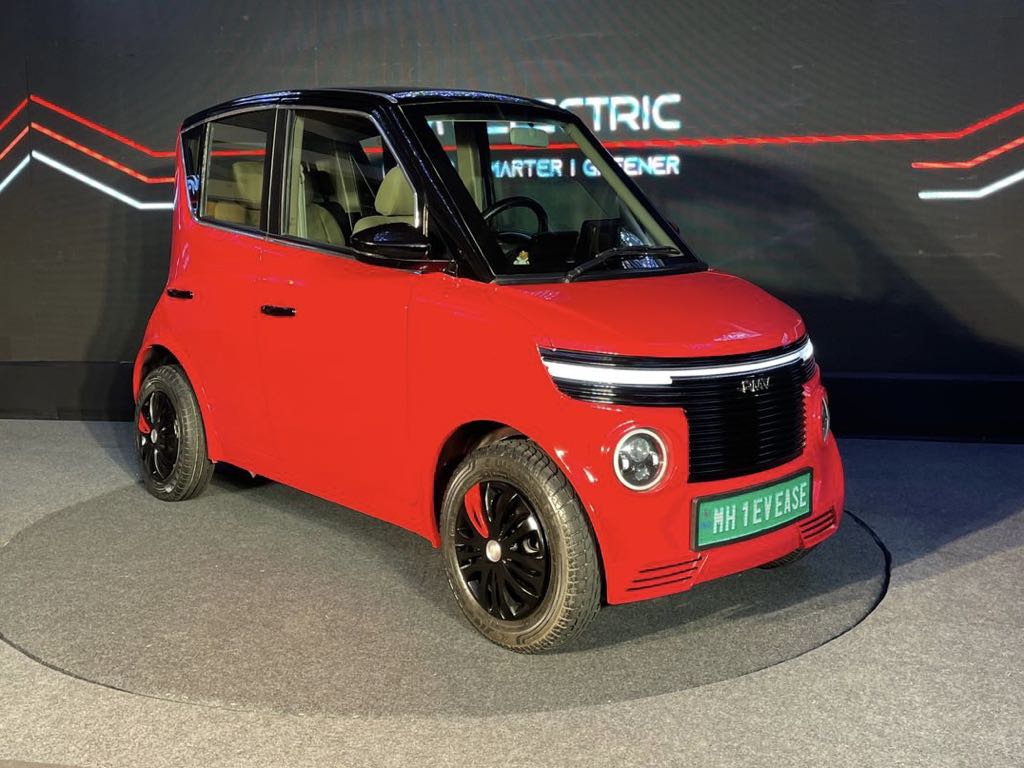 PMV Eas-E price announced, 2-seater electric quadricycle
PMV Eas-E launched in India with a price tag of Rs. 4.79 lakhs (ex-showroom). This makes it the cheapest electric car available in India. This is an introductory price which is applicable only for the first 10,000 customers.
PMV is a Mumbai based start-up that has gathered more than 6000 bookings for the electric vehicle. Booking amount for the quadricycle is Rs. 2000/-. It is being manufactured at the company's Pune plant and deliveries will commence by mid-2023.
It is powered by a permanent magnet synchronous electric motor that produces 13 HP and 50 Nm of torque. It has a top speed of 70 km/hr and does 0-40 km/hr under 5 seconds.
The micro electric car will be offered with three range options – 120, 160 and 200 km. It can be charged under 4 hours with 15A socket.
In terms of styling it looks quirky. The car is 1157 mm wide, 2915 mm long and 1600 mm tall. It has a ground clearance of 170 mm.
It is a 2-seater vehicle having driver seat at the front and passenger seat at the rear. The dashboard shares a lot of parts with other cars including the steering wheel from the Honda City, stocks from the Maruti 800 and aftermarket dual screen setup.
Some of the features include multiple driving modes, regenerative braking, single-pedal driving, remote parking assist, cruise control, feet free mode, single airbag, etc.
The manufacturer is offering 3 year/ 50,000 km warranty. Currently it has no direct rivals in the Indian market. What are your thoughts about this vehicle? Let us know in the comments!