Premier Auto To Launch Zotye Rio On 28th October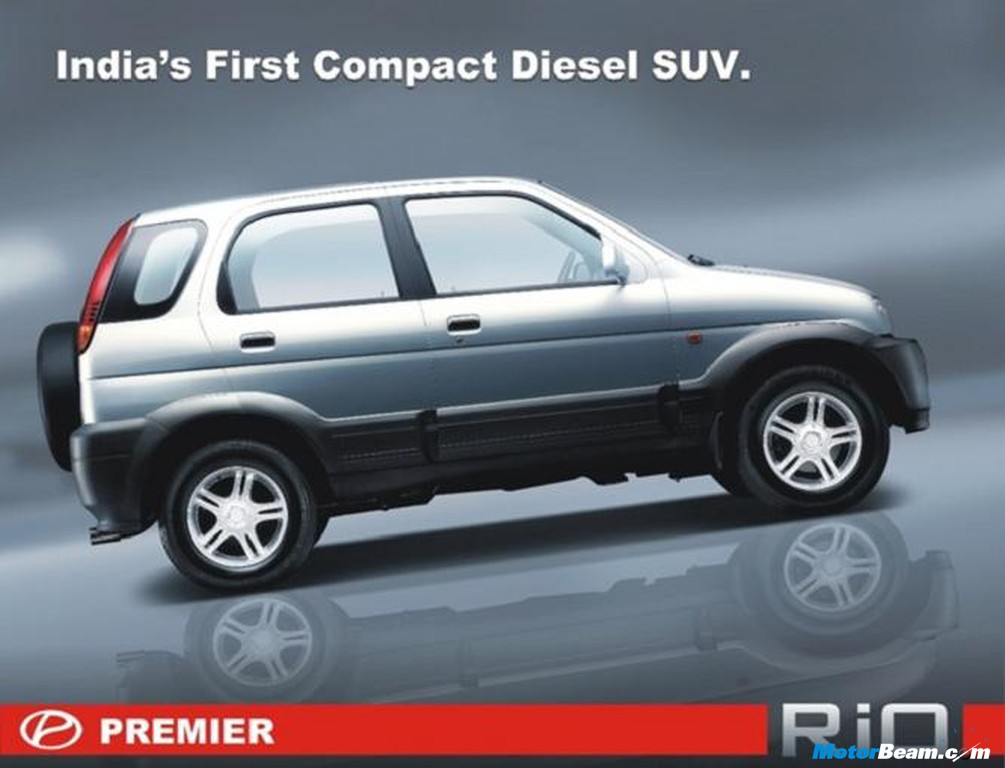 After almost a decade of no show in the passenger segment, Premier Auto is planning to get back with the launch of the Zotye Rio on 28th October in Mumbai. The Zoyte Rio is basically a compact SUV manufactured by Chinese company Zotye Auto. The Rio is a first generation Daihatsu (owned by Toyota) Terios and will be powered by a 1.5 litre Peugeot diesel powerplant with 65bhp of power. Initially the car will be available with a 5 speed manual gearbox.
Zotye had bought the rights to the last-generation Terios from Daihatsu, which had stopped production of that version in 2005. Premier Auto is setting up separate dealerships for the Rio and aims to start 50 dealerships by next year. The mini-SUV will be priced at Rs. 5 lakhs for the basic variant and Rs. 7 lakhs for the top end variant which will come equipped with ABS and Airbags. The vehicle will be bought in as a CKD and will be assembled at Premier's Pune plant which has an annual capacity of 20000 units.