Say Hello To The Production Spec Second Gen Hyundai i20
The heat in the premium hatchback segment is soaring high day by day. Just recently Volkswagen launched the updated Polo while Fiat will put the Punto Evo on sale on 5th August. Tata Motors is readying the launch of the Bolt while Maruti Suzuki will give its most popular car, the Swift a facelift by the festive season. Amid this, one must not forget the i20, one of the most popular cars of Hyundai which is due for a generation change soon. While Hyundai hasn't revealed any details of the upcoming car, Team-BHP member Deetjohn has managed to leak three pictures of the upcoming second generation Hyundai i20, revealing the production spec model in all its glory.
This isn't the first time the 2015 Hyundai i20 has been caught without any camouflage, signifying a launch is just around the corner. While Hyundai hasn't made anything official yet, such repeated sightings of the car point to an ad shoot thereby confirming the 4-metre hatchback will go on sale next month. The all new i20 isn't a secret as Hyundai has been testing the car extensively across the country. The current i20 is already very popular and given Hyundai's penchant to vastly improve its cars with every generation, the new i20 is expected to become the segment benchmark, thereby giving the upcoming Honda Jazz a tough time in its second coming.
The styling of the second generation Hyundai i20 is surely an evolution from the first gen model. The design is very European and there is heavy influence from the Veloster. The model spotted seems to be a lower variant as the vehicle is sporting wheel caps and doesn't get a rear wiper although there are rear parking sensors. The tyre size seems to be 14-inches and the C-pillar gets the black treatment. The headlight merges with the grille (a la BMW 3-Series) while there is a large hexagonal grille at the front and a sporty bumper with an aerodynamic design on the lower part.
The 2015 Hyundai i20 is expected to carry the same engines as the current model, with prices seeing an upward revision. The automaker is clearing stock of the current i20 as so evident by the lucrative discounts being given on the car. The top-end Asta variant of the petrol i20 is being offered at Rs. 7 lakhs (on-road) and three tickets to an international destination are also being given.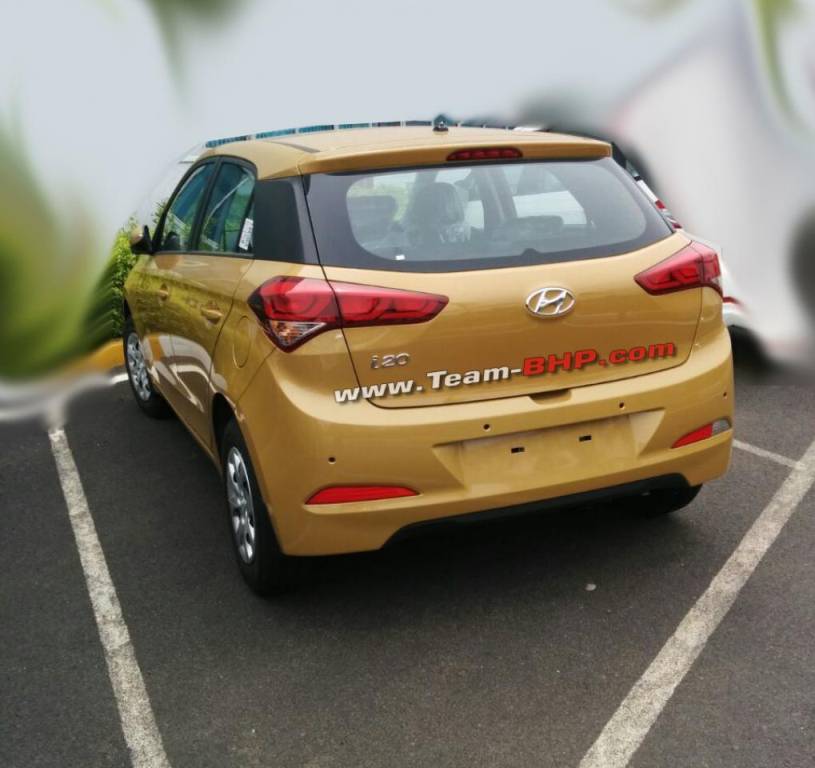 Spy Pictures Source – Team-BHP.com