Renault DCross Concept Is Duster's Evil Twin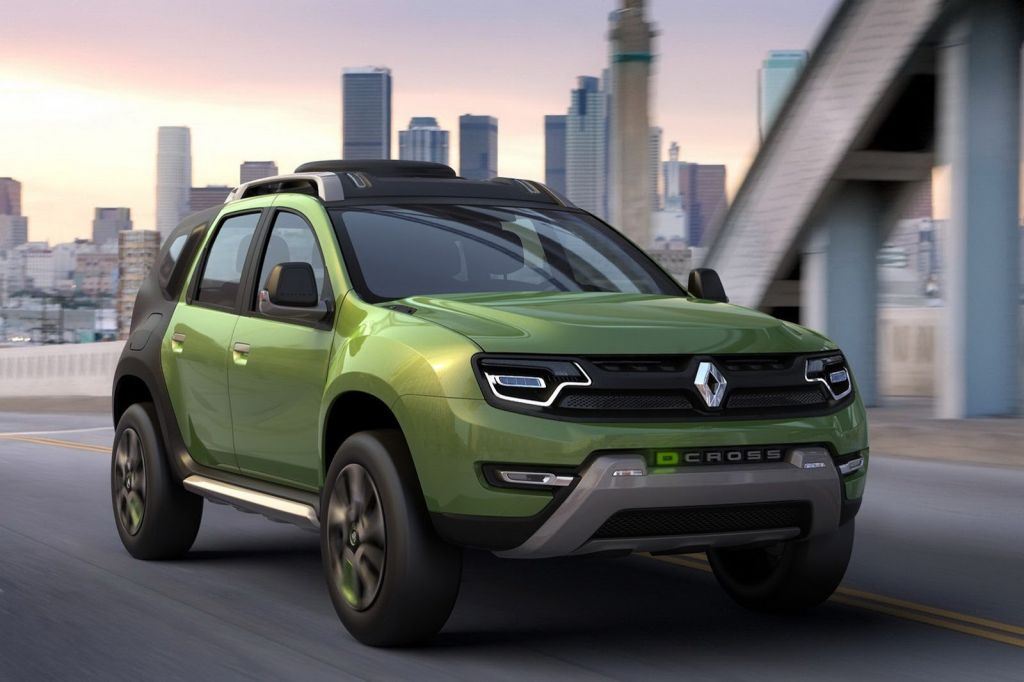 The Renault Duster is not only popular in India, but even in other emerging markets like Brazil and Romania. The Duster is a low cost SUV, which is compact in dimensions, offering buyers the presence of an SUV with a footprint of a hatchback. The French automaker has now unveiled the DCross Concept at the Sao Paulo Motor Show, which is based on the Duster. The vehicle is just a concept to draw eye candy at the event and there are no immediate plans to put it into production.
The Renault DCross Concept is a design study made to give the Duster a more aggressive appearance. The vehicle gets two-tone finish with the front being painted in bright green and the rear being painted in matte black colors. The front is very aggressive and features LEDs and blackened out lights. The tail lights are new too and the chunky roof rails look wicked. The spare wheel has been mounted on the roof. The alloy wheels and mirrors are big chrome ones.
Renault sells the Duster in India in both petrol and diesel options. The diesel engine is available in two set of tunes (85 PS and 110 PS) and the Duster commands a waiting period of 2-4 months. Just recently Renault hiked the prices of the Duster by a good 5%. The company plans to start exports from India early next year to right hand drive markets. Renault will bring in a 4-wheel drive version of the Duster in the next 18 months. The Duster will also be sold under the Nissan badge, with styling changes to differentiate the vehicle from its Renault counterpart.