Skoda Yeti 4×2 Test Drive Review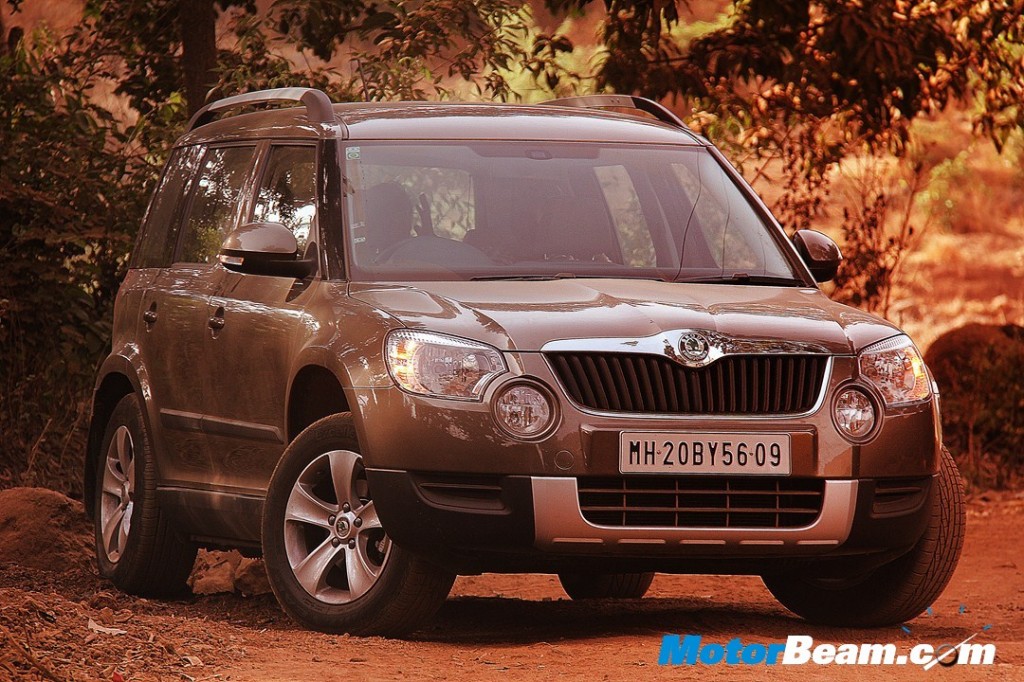 Skoda Yeti Review
Size matter when it comes to SUV's and we Indians love it large, but good things are said to come in small packages. Dont be fooled by its size, it may not look big as some of its competitors, but Skoda's Yeti this a a mighty capable machine. The Skoda Yeti was perceived to be an expensive SUV based on size alone and most of SUV buyers don't even get close to trying out the offroad ability of their vehicles. This prompted Skoda to come out with a more affordable, toned down SUV which is ideal for the urban jungle. We take for a drive and find how different it is compared to its 4×4 counterpart.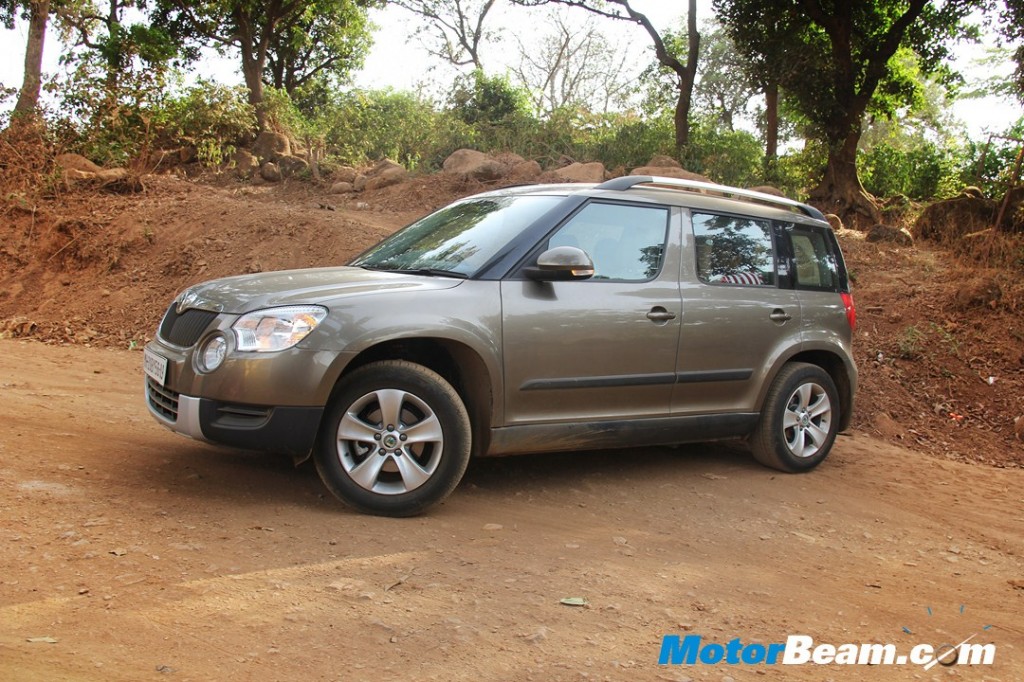 The 4×2 Version is available in two trims, Active and Ambition. The dimensions are absolutely identical to the 4×4 version and the exteriors are devoid of the 4×4 badge at the rear, there is no 4×2 badge either. The differentiating factor from the outside is the new 5-spoke alloys as compared to the 7 spoke in the all wheel drive version.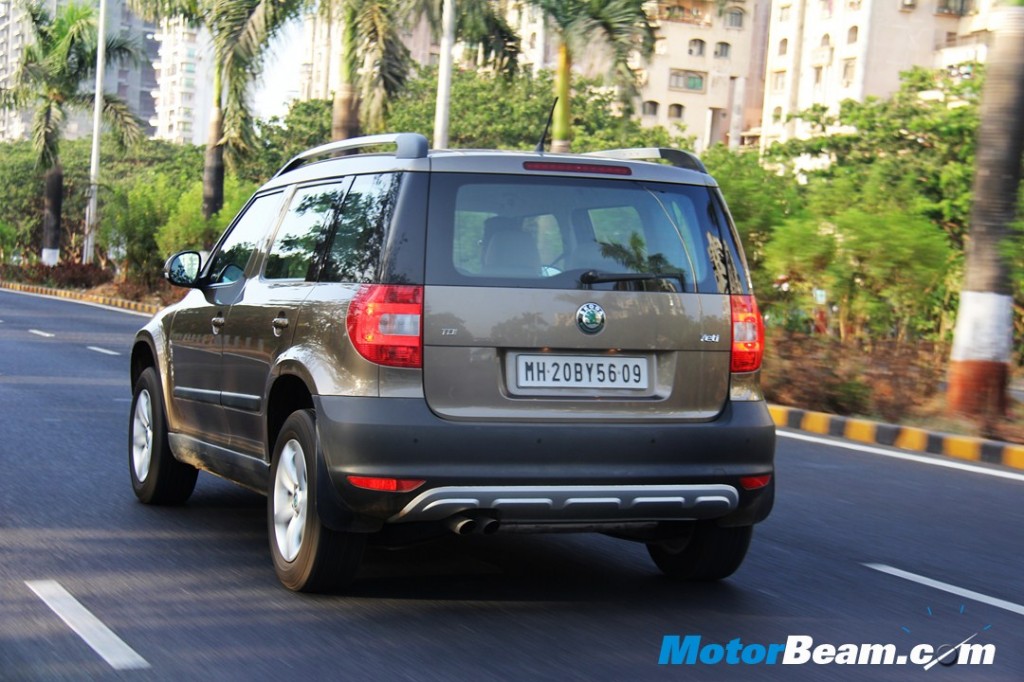 The front wheel drive configurations has led to some amount of weight loss. The 4×2 version weighs 98 kg less and stops the weighing scale at 1445 kilograms. Fuel tank is now smaller too, by 5 litres to be precise and the total fuel tank capacity is down to 55 litres. Skoda has retained essential features such as ESP, Hill Hold Control and Vario Flex in this version.
Whats goes missing is side airbags, front parking sensors, automatic climate control, dual zone air conditioning, touch screen audio system, SD/MMC card reader and features used in a 4×4 such as hill descent control, drive-off assistant, off-road ABS, off-road ASR, off-road TCS and off-road EDL (electronic differential lock). Even the horn echos the effects of cost cutting, its does not sound the same anymore.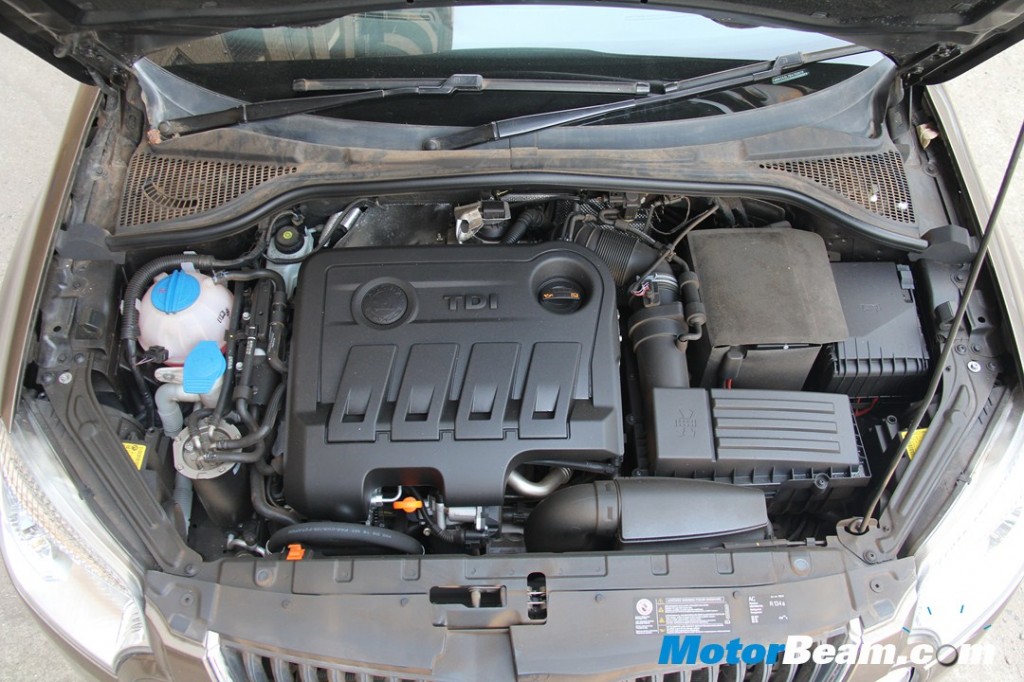 Skoda has detuned the engine and it now produces 110 bhp at 4200 rpm and and a torque of 250 Nm between 1500 – 2500 rpm. Mated to this is a five speed gearbox with well spaced out ratios for both city and highway runs. Mind you, even 110 Bhp of power is sufficiently adequate for routine city and highway driving. Only flat out acceleration will indicate the tuned down nature of the engine, otherwise everything is well sorted. Engine performance is good throughout the rev band and does not shy away from hitting the red line. Doing so NVH and refinement is spot on. The Skoda Yeti 4×2 stops the clock at 11.93 seconds on a 0 – 100 dash, which is only marginally slower than its all wheel drive sibling. Fuel efficiency is slightly better due to lesser weight and a sober engine. High speed stability and braking deserve a special mention. You can comfortable hit 160 on the highways without the engine exhibiting obvious strain.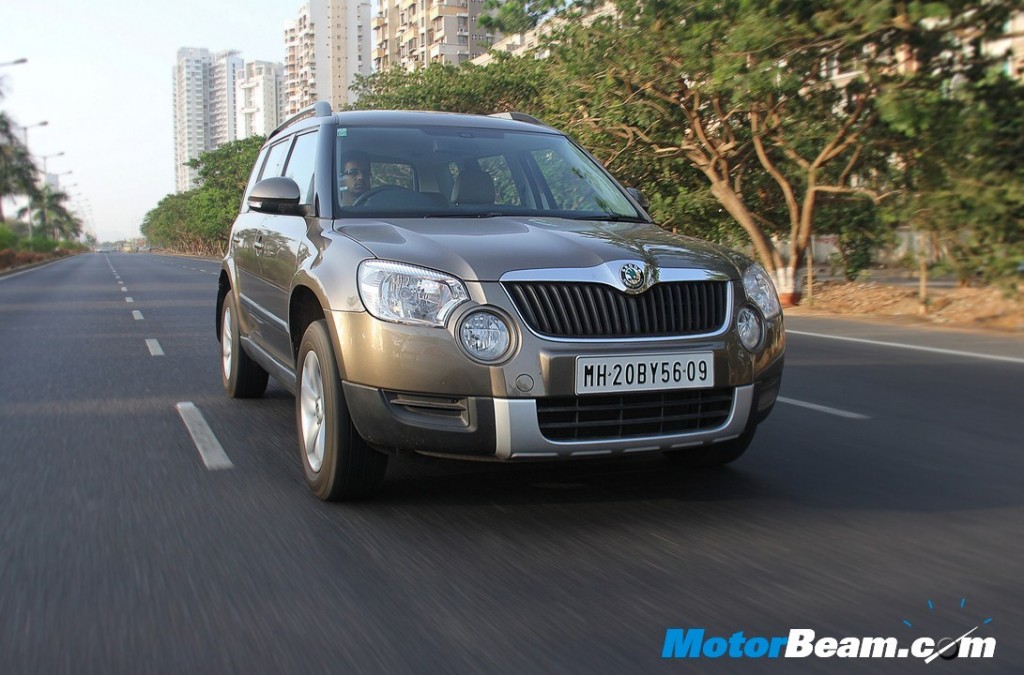 The Yeti 4×2 is built for a purpose and it fulfills it with flying colours. It not only excels in terms of built quality, comfort and space but also delivers good performance with class leading ARAI fuel efficiency figures. Since this SUV is mainly targeted for city use, Skoda could have nailed it by offering the automatic DSG gearbox. Automatic cars are favorites in this segment and customers usually dont fret over spending a few extra bucks. Leaving that aside, the Yeti 4×2 is a superb option for those looking for a quality SUV at an affordable price.
Read the comprehensive review of the Skoda Yeti 4×4 here.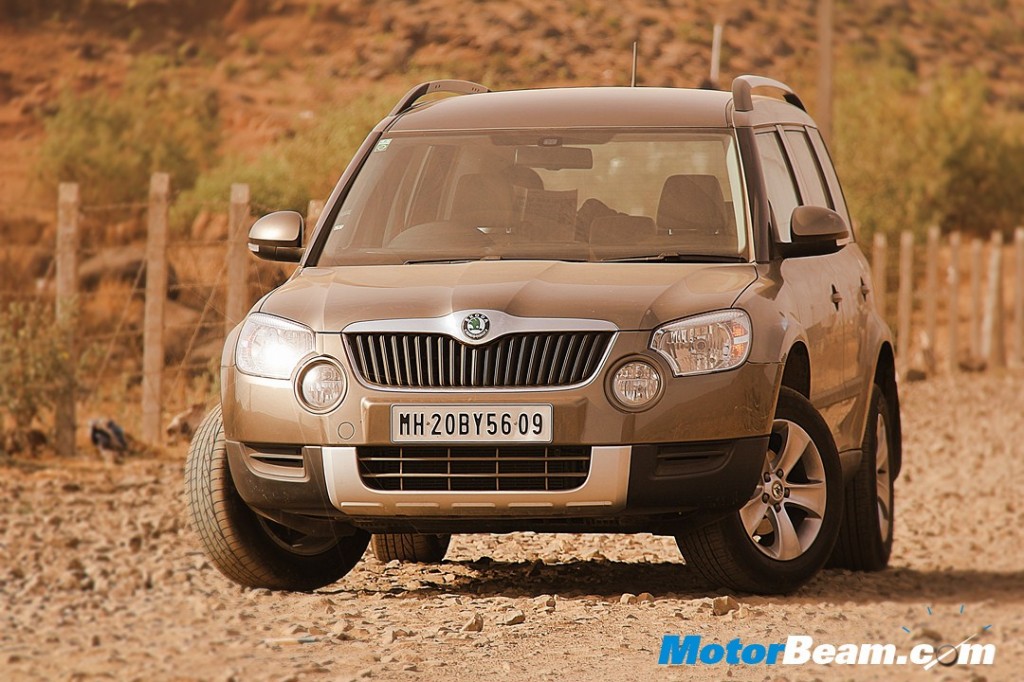 Whats Cool
* Pricing
* Built Quality
* Fuel Efficiency
* Space
Whats Not So Cool
* Lack of automatic gearbox